My fine friends at efun.top asked if I was up to do a review and was kind enough to send me the Aura RDA
I really enjoyed the first review I attempted. But there was a period of courtship before that review. I had followed…stalked…flirted with…whatevs, the person I was reviewing for. Lots of messages were passed back and forth. Let's call it foreplay. So when I got the product I was excited, thrilled, I was ready to fully…erect the review.
But when asked to do another review I questioned if I could get it up again. Is the time right for me to talk to my doctor about Cialis?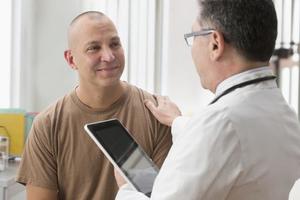 Well when my package arrived from efun.top I tore into it! The thrill was back! It's been over 4 hours now with this…well…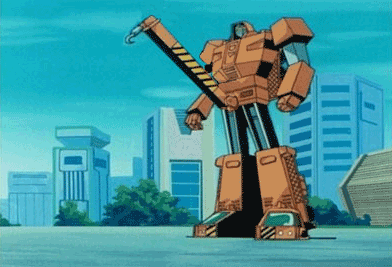 Think I should seek medical attention? Noooooo, not mental health medical attention. I know what you all are thinking.
Despite the initial excitement of receiving vape mail, and having something new in my hand, I did take into consideration my history with Digiflavor and Geek Vape products. How often should I take one of these boner pills?
I guess I should give this RDA a look and a test drive before every part of me is stiff from an OD on ED meds.
Hmmm. Not bad looking.
I think I felt it move a little. But just a little. It looks like, well, like a RDA. I will get to some specs later but I want to point out now that it has bottom and top air flow.
Bottom air flow…
My "getting it up" worries have moved to "I got it up, I hope I don't go all premature". Flashbacks to teenage woes?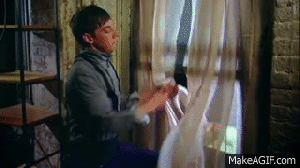 Or flashbacks to the Pharaoh RDTA which gave me more "wham, bam thank you ma'am, was it good for you?" moments than I care to remember. It squirted more juice on my mod than it ever made vapor through the drip tip. And then it made me sleep in the wet spot.
But that was a different time. Different atty. So I will start with a clean slate, and bedsheets, as we take a look under the hood of the Aura.
And here is where things start to get real interesting. The clamp style and steps are not new to vape hardware. And while I did love the Pharaoh for having the springs under the clamps, this has something almost as good. When you loosen the big beefy screws you will notice the clamps are beveled at the bottom. This makes installing coils a hell of lot easier. It is critical details like this that make you appreciate what DjLSB and Digiflavor put into thinking this RDA through.
Coiling, wicking and filling her up are all made easy with everything they provide in your package. And they really put a lot in this box. A mean a lottttttt.

I'm so glad you asked. So much cool shit in the box that I don't think I will need those pills to dig deep into it.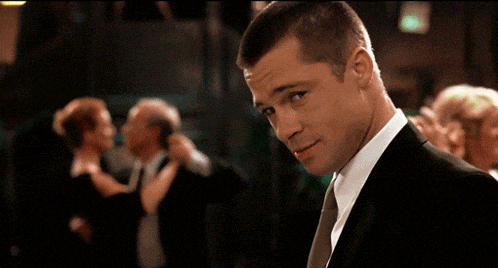 The screwdriver is above average and the coil tools are nice and long. Who doesn't like a long tool, ammirite? You get two 2.5mm and two 3.0mm coil tools to help with installing your coils easy peasy. It also comes with a BF pin for squonking. I point this out because I believe all RDAs in this day and age should come with a squonk pin. Two 810 drip tips measuring 18mm and 15mm. O-rings, replacement screws and two coils to get youready to vape!
And now for the specs. Pugs you can skip this part because I don't want you to fall asleep before I finish my business…yeah babyyyy!
Designed by DJLsb Vapes
Dimensions: 1-1/2" x 15/16" (Including Drip Tip and Threads)
24mm Diameter
510 Threaded
1.5ml Capacity
Dual Post Step Clamp Build Deck for Easy and Fast Coil Installation
Secured by Two User Friendly Screws
Deep Juice Well
Domed Top Cap for Increased Flavor
Bottom and Middle Airflow Channels
Dual Airflow Slots
Adjustable Airflow Top Cap
PEI Heatsink Base for Heat Reduction
Includes Wide Bore 810 Drip Tip
Includes 510 Drip Tip Adapter
Includes Bottom Feeding Squonker Pin for Squonk/Bottom Feeding Mods
Includes Coiling Tools and Screwdriver Key
That wasn't too bad was it?
So, my pros and cons
Pros
-Coiling is made easy with just a slight nudge the clamps open and the coils go in easy
-Flavor and cloud production are excellent
-big girthy screws and a screwdriver with some girth also
-multiple air flow options
-squonk ready
Cons
-if you like to paint your coils, I wouldn't recommend it. Drip your juice straight down the center
-ultem base and delrin drip tip. Can we get the curtains to match the drapes?
-Digiflavor, is it to much to ask for tabs to be cut on the sides of the box so we can get inside the box?
Final thoughts
You really can't go wrong with anything DjLsb has put his thoughts into and hands on. The man knows his shit.
The price is outstanding at $17.99 when you create and log into your account at efun.top knocking $10 off the regular $27.99 price!
And here is your link to get this great RDA Aura RDA
A special thanks to efun.top for trusting me with a review and to @Norseman for the incredible logo and banner!!!
Until we meet again, keep it cloudy my friends!