Starting this now to close 2021…Ill put auto timer to close the old thread…
Oh! Don't forget to set the topic controls to "Tracking" for this one if you want to stay on top of whatever good deals come through!!
Something most forget to do…

https://www.everzon.com/products/steam-crave-aromamizer-plus-v2-rdta-advanced-kit-limited-version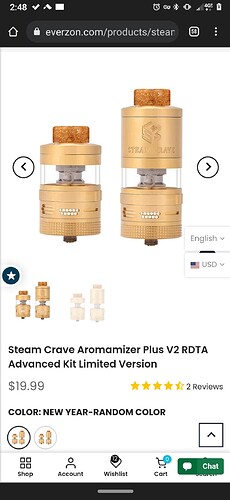 This is a Flash sale so they may run out quickly or the sale will go away soon. They usually run out first.
It says random color but the Limited version is only in gold.
I've never had any problems with Everzon other than slow transit from China but that's not really a problem; more a "feature".
Everzon shopping tip - If you care about the high cost of shipping, check the estimated shipping each time you add to the cart and note the difference. There seems to be no rhyme or reason to it but adding one single item may not raise the shipping cost at all, or it may raise it a little, or it may raise it a lot!. For example, I added this very Aromamizer Plus V2 Advanced Limited to my cart as the first item. Initial shipping was ~$12 usd, steep but still a worthy deal at this price for the Advanced Limited. I wanted to buy a spare coiling jig tool, there were two different ones that were on clearance for a good price. The one I liked better of the two raised the shipping an additional $9.xx, more than twice the price of the cost of the tool. I removed it from my cart and added the other coiling jig tool and there was $0 additional shipping. With a previous order I had a dozen plus item and when I was checking out I saw an outrageous shipping cost. I set out to see what's causing such extreme shipping cost. Guessing it was due to weight or large size, I started by deleting the big heavy items I wouldn't die without. The shipping changed very little making it even worse. It turned out to be the spare tank glass that each were less than $1 usd. Those two pieces of glass raised shipping by $40 or $50!!! I was able to remove the two glass pieces and add the other items I removed before and ended up with a reasonable shipping cost.
Beware of the time I takes to check the shipping if you are working with a Flash sale item. I saw this Aromamizer Plus V2 Advanced Limited 2 or 3 days ago for this price and while I was screwing around checking shipping cost they ran out. I was surprised when I checked back 2 days later and they had more. That rarely happens with Flash sale items.
If you watch the shipping Everzon has some great deals from time to time.
I haven't tried this RDA but this seems cheap. A lot of newer RDAs are $30-40 it seems like.
It can use mesh or regular coils.
Picked up a replacement to my old revenger and this vrod. Each for 50$ a piece. From canvapes And a couple Tim bits from Tims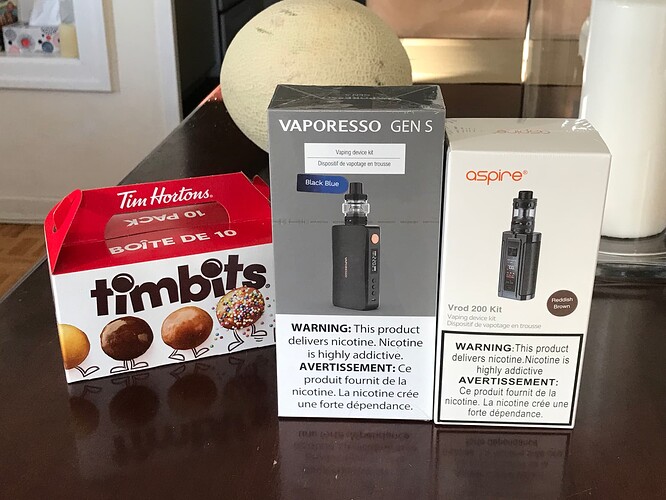 Ps I love that new mod smell
Bought three of these to help with some organizing from Woot.
$7.99 (free shipping with Amazon Prime)
https://home.woot.com/offers/countertop-3-tier-rack-kitchen-organizer?utm_medium=email&utm_source=Transactional%20Email&utm_campaign=&utm_content=view_package_offer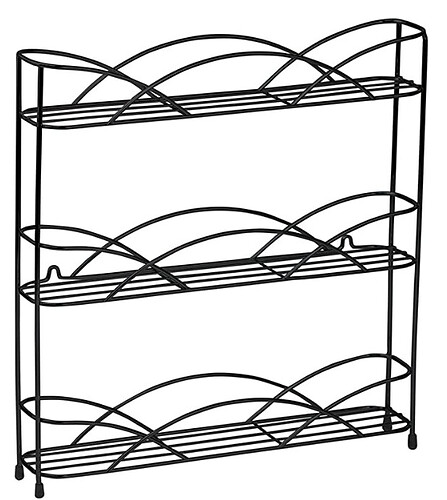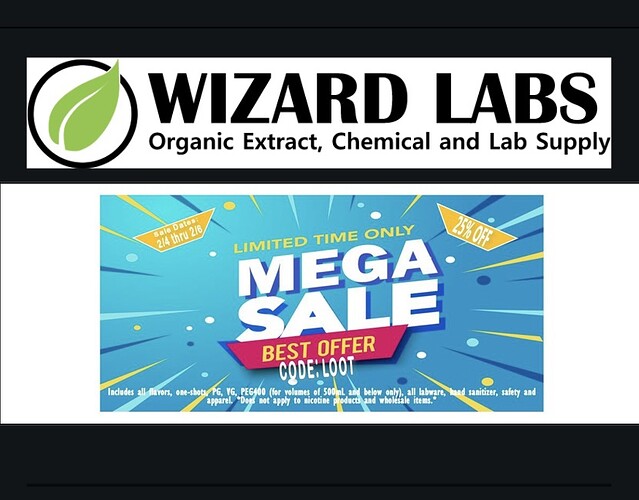 I can't help but wonder if they're gonna be the next business to close? When I got this email it was subtitled "Biden Administration Issues Alert". Plus, they don't seem to be restocking these days

Looks like their throwing in the towel.
Just looked at flavor jungle site and they have their normal sale. Capella 15 off. Majority of Capella product is offered at 120 ml only. Now that's strange.
They are already oos of anything interesting. Lol Sad to see another site bite the dust; seems to be happening too frequently.
There are are almost no 120 ml bottles of flavors left, especially of the flavors I use. Sad day indeed.
Agreed. They've been there from day one of my vaping experience. Very sad.