So, I took the plunge and bought my first rebuildable, a Griffin 25 RTA with Top Airflow.
The Griffin arrived today and I have to say my first impressions were WOW, build quality is great, threads are smooth etc
I threw dual claptons in but my mod (Kanger K-Box Mini) apparently only fires down to .3ohms…
So the build I went with was a Vaping Outlaws single Kanthal Clapton @ .3, I've read a lot of people are having issues with dry hits and wanted to see if I could get it working.
I wicked it and realised I had cut the cotton a tad too short but decided to try it anyway, seems I learn the hard way… Liquid flooded my bottom airflow ring but seems to have fixed itself (plugged with juice?)…
Heres some pics of what I did wicking wise, notice the cotton just sits on top of the wicking port: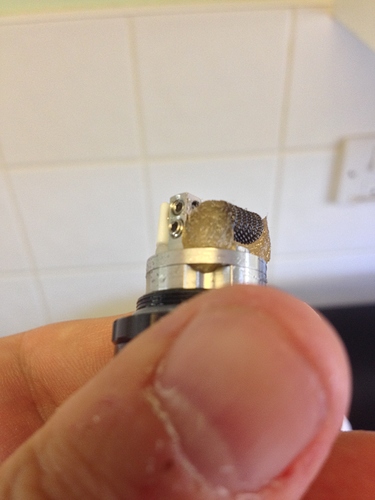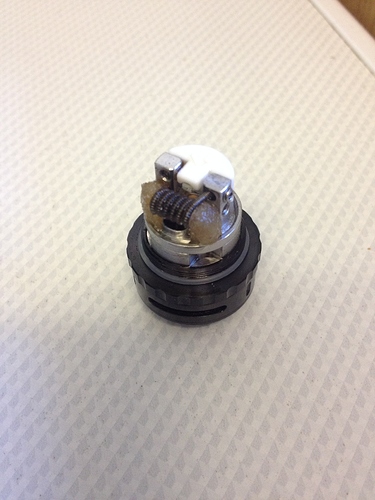 After cutting the cotton I fluffed the ends with a small watch makers flat head screwdriver and gently tucked it in the top of the flow ports.
Not one dry hit, chain vaped it all day and it performed flawlessly.
For me the best balance of flavor and clouds came from shutting off the Top Airflow, 2 clicks closed on bottom airflow and 35w.
You could probably scale up @ higher watts with some more airflow and get the same flavor, maybe more, definitely more clouds…
Anyway, this tank is my new go to tank, I love it.
Happy Vaping!