Sunday Feb. 2nd is Groundhog Day, lets hope for a shorter winter and cheer on Punxsutawney Phil !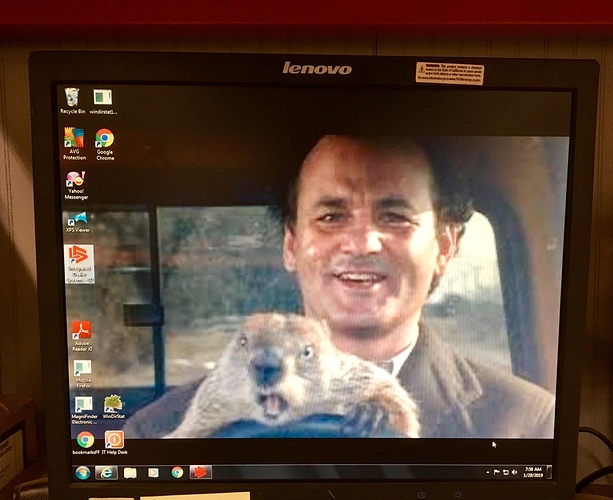 (Also one of my favorite movies !)
It's on my bucket list to attend the festivities at Gobbler's Knob, I was down in PA last Feb 2nd (for a funeral) but about 2 hours driving time away and couldn't fit it in to my schedule.
Not sure how accurate Phils predictions have been, but it's been a pretty mild winter so far so lets keep it that way!