Hello guys, so my first eliquid that made me quit smoking was Bebeca by Atmos Lab, which is similar to HALO Tribeca.
Been searching out for it, trying to do it myself, checking out clones and stuff in ELR, which is why I registered here.
And while searching I found out this goodies, yeah you heard right, HALO Concentrates!
So I thought I will share this to the ELR as HALO eliquids are really popular and nice!
I found out this shop in France which offers international shipping.

A Greek only website.
http://steamers.gr/katigoria-proiontos/diy-do-it-yourself/aromata-diy/aromata-halo/
And so on, you can try your local vape shop, they might be selling them.
At first when I saw this, I thought it might be a fake, so I've sent Halo an email.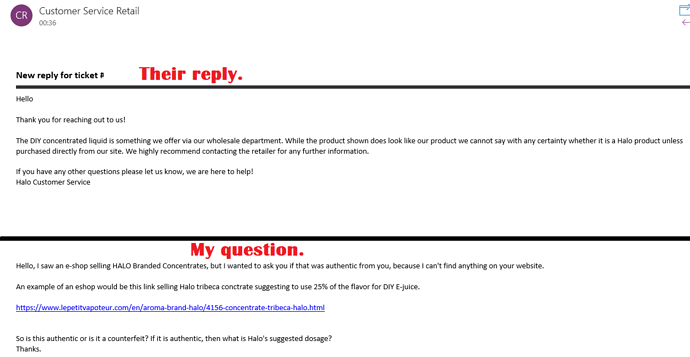 So yeah, Halo doesn't sell them directly from their website, but they sell it to their wholesellers, well someone near you might be one of them.
Have fun guys and keep vaping!