@Mark_Turner…what's that juice? It looks like…um, skim milk!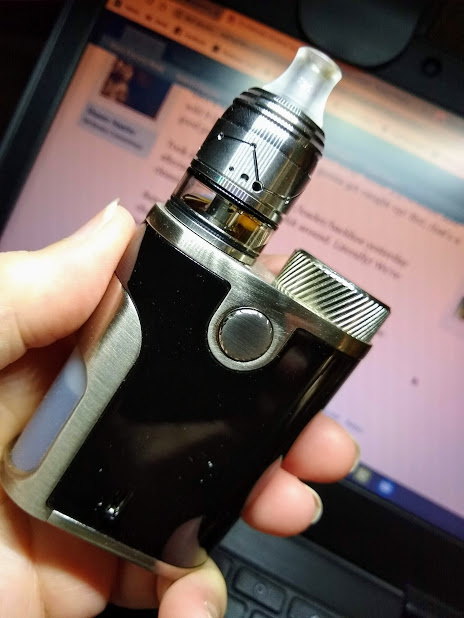 Vaping a tobacco on this Vapefly Galaxies BF RDTA. This is one atty that delivers great MTL and RL without compromising either. And no disrespect to chimpanzees but a chimp could build this thing.
Where's ur hand SD??

…

…

Lol, taking review pics …
Lol…, wasn't sure… just checking… didn't know if something happened to your hand or what… cuz I know u never responded to my question. a/b tht deck… so I saw the pic. & thought… oh

… is there a reason the hand isn't pic'd???


LMFAO​:laughing:

!!!
Oi. The things we "see" when just skimming sometimes!
I was like "Whoa! That's gutsy!"

And as for:
I'm pretty sure chimps can't read.


In the 50's?? lol
If someone sees you with that, they're gonna be all "He's got a raygun!! Get him!!" LMAO