Is that a mod in your pocket or did you have a rather unhappy circumcision?
I love the dual mesh Titan deck, makes me want to dig it out and put a fresh build too…very nice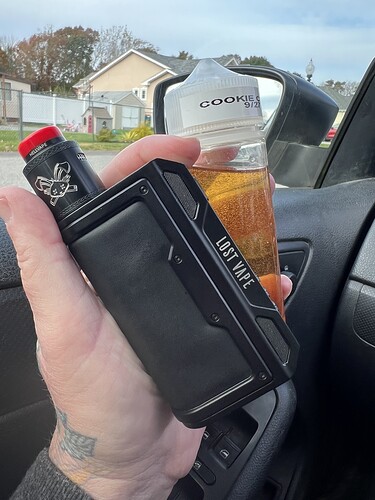 My newest Dead Rabbit v2 on a Thelema dna, and of course my adv, cookie crack butter. I actually vape other things, but this is my main lol Happy Saturday

Cookie Crack MOBILE VERSION !!!
Hey Don't Drip and Drive unless your at a stop light.
I really hate dripping and driving! Thankfully I know how much I can dump into this one. I miss carrying my 28 ml Steam Craves!

Pretty much the usual, but I finally switched up my mod. I have these Thelema's in every color, and I realized they just sit unused, so I busted one out. I'm switching between cookie crack and Sweet crunch meringue bars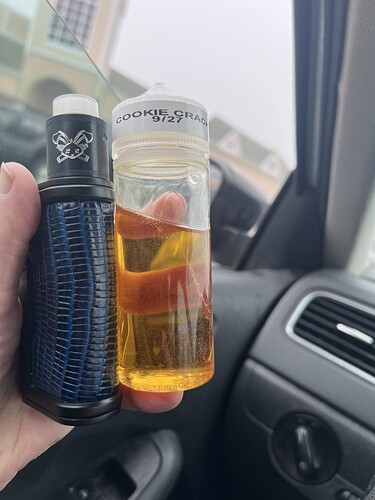 I was gonna say didn't you have cookie crack running in the black Thelema 14days ago.
Most likely, I always have cookie crack in one rda, and something fruity in another. I'm about to crack open a bottle of Rocky's Lemon crumble crack