Want to wish all the fathers on ELR a great fun and peaceful day!


Same for me.
Have a great day all Dads!!!
From a single farther of two girls.

Hope all the Fathers out there have a beautiful and peaceful day
Father of 4 all grown up and on there own now.
Happy Father's Day guys hope y'all have a blessed & beautiful day enjoy !
Ditto fellas! Happy Father's Day!!

As a father of two sons and two inherited daughters thank you and HAPPY FATHERS DAY to fathers everywhere. I'm so fortunate to have four adult children that love and respect me. I hope all of you the same.
Oh yeah and thanks to all in return.
Thanks for the well wishes and a happy Father's Day to all.
Happy DADDY's Day, to all of those wonderful guys that take up the responsibility and find their rewards with it!!!

Thank you verry much, HFD to you other dads and… WILL SOMEONE PLEASE COME MOW MY LAWN?
[URL=http://s557.photobucket.com/user/Bokonondawg/media/GTD-06560rCEonPorch.jpg.html]
[/URL]
One of the few days I allow anyone on my lawn.


Enjoy your Fathers Day everyone!
Happy FD to all the fellow Dads out there in Dad-Land.
Pfffft… the lawn will still be there next weekend. Takin' the day off!
Thank You Happy Fathers Day to all the Dad's

happy fathers day to you as well , and all the fathers out there
Disclaimer: The above picture isn't me, it's Clint.
First clue is I never drink PBR in a can, and I'm better looking.

He'd reply but he's too busy not lifting a finger


Happy Father's Day! (thanks for typing that honey)
Happy Father's Day All ( some vape stuff I got from the kids )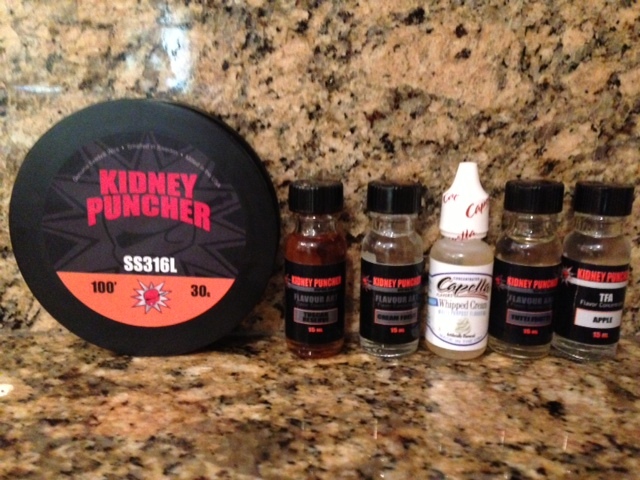 Well we just got home from the lunch of lunches. We were treated by my son and his wife to the Rio Brazilian grill. You serve yourself for side dishes, and the waiters bring swords of meat around and offer it to you. They had Chicken Drumsticks* Pepper Steak*
Spicy Chicken* Garlic Steak*
Chicken Hearts* Top Sirloin
Turkey Wrapped in Bacon Tri-Tip*
Linguica Sausage Picanha
Parmesan Pork* Pineapple*
Pork Ribs
And a few specials that I can't remember for fathers day. You can eat all you can hold of what ever you want. It was amazing. I won't need to eat for about ten days I think.
Sounds like you had a blast. Good for you!