Just wanted to give a shout out to all of the Papas on the forum .
ahhh thank you , the one greatest thing in life is being a father , happy fathers day to all the fathers out there …
not one myself but i owe one and wink to certain that i could be one
HAPPY FATHER'S DAY ALL
HAPPY FATHER, HAPPY GRAND FATHER of 9, and soon to be great grand father, and only 59.6, chit time flies, but so well worth it !!!
Happy Father Day to all, and even the women that take the roll of undue circumstances.
LOVE PEACE GOD be with you.
Thanks


I'm kinda blue, my dads gone so I can't wish him HFD, and my daughter went to some ball game and didn't bother saying anything to me (or taking me along). My wife did acnolage it, but no balloons, cards or any fanfare of any kind.
So thanks for your wishes @robin , and to all the other fathers here…
Happy Fathers Day Dad!






<- Balloons, fanfare, presents and song
Well thank you @robin! Happy Father's Day to my fellow Dad's out there also! Here's to you and all your hard work

Hopefully your day is filled with nothing, I mean absolutely nothing! Just relaxation and maybe a few beers!
I've got spicy V8 and coil cleaner! It's time for BREAKFAST!
Maybe it's a surprise party you don't know about!..errr…was oops

…Sorry to hear about your Dad. Lost my Grandpa a few years ago and we were very close. It's definitely tough. Hopefully your day gets better as it's well deserved sir!!
I'll just take the day off
Thank you Robin!

My kid got me some Bluray movies. Come on over and we'll watch 'em and have us a laugh.
I also want to give a big I miss you and Happy Fathers day to my granddad. He was my hero. He has since crossed over to the other side. Most likeley hes over there jamming out with hendrix and marley ( his two favorite artsts) He taught me everything i know about fishing( deep sea ) and gardening. He also instilled in me a deep appreciation for music ( country, jazz, rock reggae,folk and blues) He is truly missed.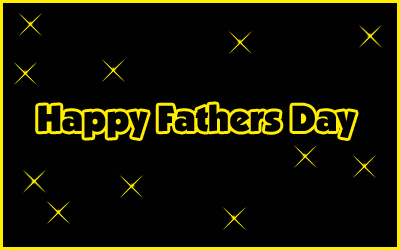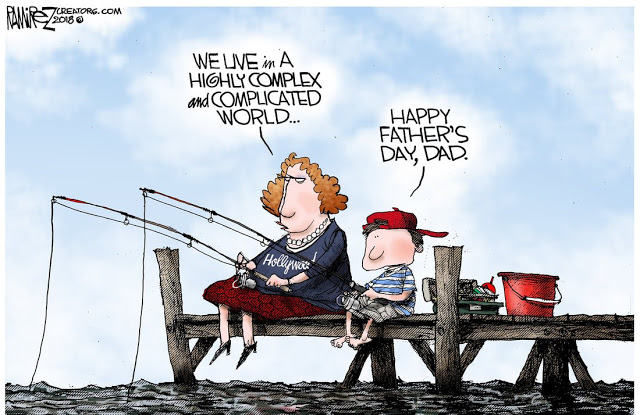 I've been working very hard today …to not lift a finger. Went to a Yard sale this AM and bought a brass hand (teacher) bell …hey it'll work one day a year

Hey? My ding-a-ling getting attention is how this whole thing started! HapPy FaTheRs DaY!
Thanks @robin appreciate that.


️
Same too you !! Glad to hear your having a good Fathers Day too
Thank you Sir !! And Peace, Blessings & Love be with you also. Congrats GGPa.
2 Grands and love it too.
Happy Fathers Day Brother !! Maybe a surprise in the works.
Hollar if you need to bro, I'm here either way.

️ & Love
How awesome be blessed Sister !!