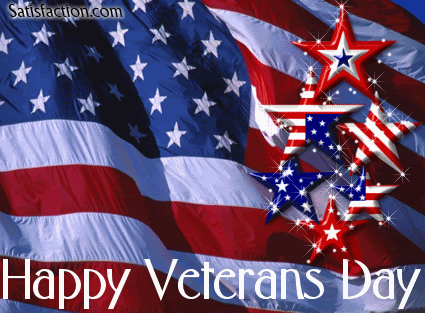 20 years Navy (Retired)
Steve
Thank You Steve and a Happy Veteran's Day you you also and to All of our Vet's here…
Yes, Happy Veteran's day to each and every one of us.
Same to you Steve and all the other vets here.
6 Years U S Navy as a jet engine mechanic. Was lucky enough to see much of the world during those years and have never regretted the experience.
It's an experience we'll never forget bro I retired 23 years ago , and I don't regret a minute of the
20 years I was in.
Thanks out to those who served, sacrificed, and protected our country. A free society is never free. God bless those who allow us to live, and be free, couldn't do it without you.
Happy Veterans to my brothers and sisters in arms. And let us not forget those who are not with us any more.
Happy Veterans Day to all my fellow service members!
Happy Veterans Day to all of the Brave men and women, past and present that have allowed us to live a free life!
Thanks to all who served before me, alongside me, and to those who have followed.
To the fallen and MIA, you are not forgotten.
Thank you! Happy veterans day to you all as well!
9 1/2 years Navy myself (would have been 20, but medical said I was not seaworthy, even after the surgery.) The only regret I have is that I couldn't have served longer. I spent my entire time on surface ships and landing craft. I miss the big blue.
Let us not forget the good times, the times we had to remind ourselves of why we served, the times we were helping others, protecting others. But most of all, let us not forget those who laid their lives down for all of us, so that we could continue helping and protecting others.
Keeping you all in my thoughts, fellow squids, jarheads, flyboys and grunts.
19 years in as of yesterday, 1 more to go. US NAVY. Ready to retire and settle down.
To those that died on enemy lines, to those POW, and MIA. We salute you. May you come home.
Well said Brother … well said
Awesome… I'm getting ready for my second retirement from the DOD in 5 months, yeah I know I'm old lol
My name isn't Kevin, but you could call me Kevin …as in from the TV Show Wonder Years …I'm the tail end of the Baby Boom. I turned 18 shortly after they cancelled the Draft and I didn't volunteer. It was many years until any International conflicts and I was waay too old on 9/11. I however was present for what came after and witnessed first hand Veterans returning home, and in the 70s much of any grateful Welcome Home had been evaporated by the Social Divide of that time.
That makes this an important Day to reflect. What Price Division? The History of looking back on how returning Vietnam Vets were treated has become a National Shame. Having a life of personal interaction with Military Vets, I deeply sympathize with the burdens of returning from War, even if I never endured them. So more than just thanking you for your Service, allow me to thank you for any burdens you shoulder, your sacrifice, and the sacrifices of your Family and Loved ones …for all it took to serve America and make it back Home …for guarding that Democratic future we all envison …and the Right to decide what that means to each and every one. Thanks to generations of Veterans, I think we'll work it out.
…but only the Living Celebrate and read Forum posts. I'll transmit my Thanks to those Fallen over another platform.
Veteran's Day …spill a little of that celebration on the ground
I want to wish every veteran a wonderful, happy and safe day today. But on that note, I am not happy about Trump (a draft dodger) leading the Veteran's Day Parade in New York. I wonder how the vets feel? I'm a New Yorker, I know how I feel…

I am with you a fellow newyorker and a vet.
I can't thank you enough for your service, Psyc.

My dad and all my uncles served, too.