If so your thoughts on it
I may have to get that one @Fordf150_Angelo, interesting design …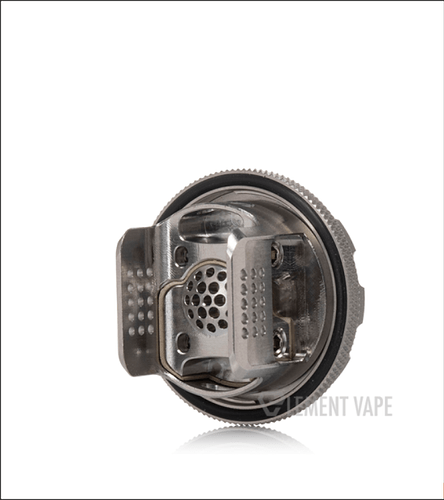 I have the others and was wondering about this one.
Don't own one but the reviews aren't good. Biggest negative is leaking at base and juice not keeping up on the wicking with juice adjustment not keeping up.
Reminds me of the Recurve with that half pipe deck!
The mini single coil was one of my favourites, until my final extra extra glass broke.

Damn it, I recently bought one and it's been drying out after I washed it ready for it's first build. If there's one thing I can't stand it's a leaky tank AND I'm a chain vaper so it doesn't sound very promising for me. I shall put a build in it tonight and let you know how I get on with it. Wish me luck, I'm going to need it by the seems of it.
Was that the original or the V2? I have seen the spare bubble glasses available for the V2.
BINGO, i have a couple extra of the bubble glasses (i you want to call them that) i ordered some a while back and they sent me 6. , these are for the Kylin 2, and you'll have to use the extension that comes with the Kylin for the bigger glass, this thing will hold a LOT of juice.
So yea, i have extras
Looked in my local shops here to get one but the price is of $45 + tax. Made me run out of the store. I can order one if i want one now for $23 +tax and shipping $32-33
Im waiting to see the reviews first now
I don't think the v2 glass fits my v1.

I don't know if the little glass will interchange with the 1 and 2, the big glass will not
Oh boy the best part is that fasttech closed the day before it broke, lol
Thank you for the kind offer but it was for @Stankhammer and his V1 Kylin and not for me. I bought a couple of extra bubble glasses when I bought my Kylin Mini V2.
That's bloody Sod's Law mate and the sort of thing that happens to me often

The Kylin v3 is top air flow so other then getting a little extra taste with each vape it shouldn't be any leaking outside the rta, i look and i don't have the first Kylin to give away, UPDATE:: I may of got which kylin i have , i have the kylin rta which is the first one and i do have extra big glass for it, the ones i have fit like the tall one in the picture but bubbled out , yea it holds the juice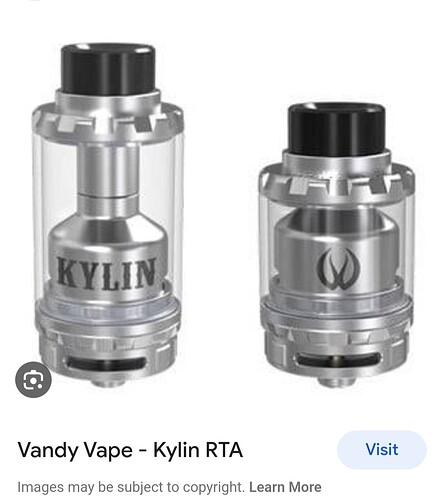 Purple vape for all your tank glasses they got loads
Well I am an idiot

I was convinced that I had washed the Kylin V3 but I couldn't find it anywhere, I even pulled everything out of my vape gear cupboard which is jammed packed with stuff in boxes but nope it wasn't in there. Eventually after putting that lot back in the cupboard as neatly as possible I looked by my mixing station and there next to the bowl that I put my empty used bottles in was the Kylin V3 still sealed in it's box waiting to be washed. I do apologise to anyone that was waiting for me to put that build in and give a follow up the other night but I will get around to it as soon as possible.
No need to apologize. I've done similar things. One time I couldn't find my wallet and that is something I NEVER lose track of. Turned out that when I got back from a grocery shopping trip I put it in the freezer. The folks I lived with at the time never let me forget and when anything in the house went missing they would say, "Have you checked the freezer?"