Looking to see if anyone has ever tried this e-liquid. The flavor profile looks interesting heres what the company Deivine has to say about it.
Our O Negative eliquid is a blend of blood orange cake, well balanced vanilla and a light touch of mint liquor.
Bottled by Concept Liquids, this is a small limited batch.
All our E-Liquids are steeped several months to ensure the best vaping experience at the bottle opening.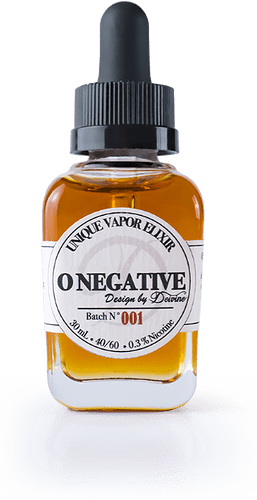 Also Diacetyl, Acetyl propionyl, Acetoin FREE.