Ended
let's congratulate to #75@Sprkslfly, please PM us to get your prize.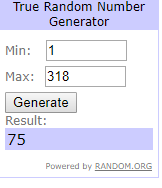 thank you all for joinning, have a nice day!
/////////////////////////////////////////////////////////////////////////////

Hi Vapefam,
Happy to announce that we teamed with WOTOFO to gift one set of WOTOFO DIY Pack which includes Profile RDA, 10pcs Mesh Style Coils, 10pcs Agleted Organic Cotton.
We will choose one lucky guy on 7th Sept, let's get a quick acquaintances with the main feature of the new launches firstly - Using the break-through Mesh Style Heating Element, the Profile RDA can give better flavor experience in various ways.

[B]HOW TO JOIN
Choose your favorite WOTOFO product here.
By comparison with Warrior RDA, which one do you prefer?
Choose the top deal in Summer Sale.
Tag at least 3 friends to join
RULES:
A. Contest ends on September 7, 24:00, forum based time;
B. 1 winner will be randomly selected via rondom.org
C. Max 20 replies for each member.[/B]
GOOD LUCK TO YOU ALL!
prize info here
https://www.healthcabin.net/wotofo-profile-rda-p/18616.html
https://www.healthcabin.net/wotofo-mesh-style-coils-p/18630.html
https://www.healthcabin.net/wotofo-6mm-agleted-cotton-p/18631.html