Hi you all
I won't make it long so will go straight to the point.
I can't find any nicvape tobacco flavours in my country, although flv and inawera are available.
I'm trying to replicate a recipe that uses nicvape's carolina tobacco and kentucky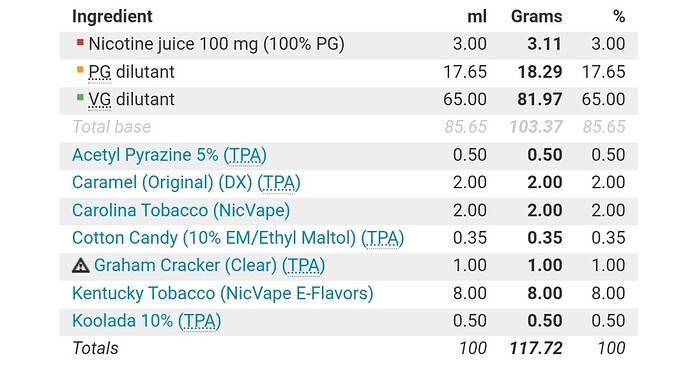 It's well noticeable he's trying to get that peculiar nutty accent for the overral recipe taste.
I have the feeling he chooses the nicvape versions for the spot on nutty taste since they are very different from the flv and inw versions of the same flavours.
So my questions for you expertise tobacco heads ( i'm am so grateful i've found you ) are:
Are there any other tobacco flavours from flv, fa or inw that emulates ( or close to it ) the nicvape ones?
I don't mind getting all kind of nutty tobacco flavours and single batch up them so i could find the answers by myself . And i probably will do so
But any guidance by the more experienced fellows in here would be much appreciated.
Thanks in advance.