I'm a big lover of nature and outdoorsy, woodsy smells. Has anyone tried pine, musky or woodsy flavors?
I haven't but I think Torrone by FA smells like some dank weed. Never tried it as a stand alone but every time I open the flavor I take at least 90 seconds to smell it.
May be a good one…

Remind me again, what is FA? I need to make a list and stick it to my computer… HA! Old school dies hard … lol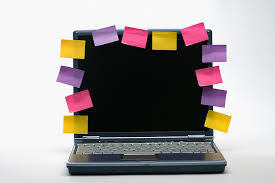 TPA ( The Perfumers Apprentice ) side has a selection of woodsy
http://shop.perfumersapprentice.com/c-67-shop-by-olfactory-family.aspx
Aldehydic
Amber/Balsamic/Vanilla - Gourmand
Animalic / Musk
Camphorous/Phenolic
Citrus
Floral - Iris - Muguet
Floral - Other
Floral - Rose
Floral/Jasmine
Fruit (Non Citrus)
Green
Herbaceous - Mint
Marine - Ozone
Mossy - Coniferous
Spicy - Oriental
Woods
http://shop.perfumersapprentice.com/p-8079-alpha-pinene-natural.aspx
I got it to introduce a hint of pine nuts to something I'm working on but haven't actually got around to mixing it yet. At the miniscule amount I need I didn't figure it would hurt to use it. After smoking analogs for 40 years a trace amount of that isn't likely to kill me any faster then I'm already headed for. Smells like crushed pine needles to me with an under note of wood and moss. I've got one more ingredient in route and I'll get to mixing it if the wife doesn't try and steal it as actual perfume before I get to it as she lit right up when I cracked the bottle open the first time…

Not the only ones to offer an edible perfume now.
https://www.google.com/#q=edible+perfume+flavors&*&spf=1
I don't know how much overlap of products there is yet but it's interesting to say the least.
Maybe you are thinking of oakwood FA.
Yessss, looks very good! I'm reading about using only water-based flavors… Sounds right. Are these?
@CronesCauldron

http://forum.e-liquid-recipes.com/t/euroflavor-amsterdam-concentrate/64309?u=kinnikinnick
Just popped over… These look AMAZING! Thanks for the note


Ylang Ylang FA is that exact description. Musky woodsy outdoorsy w/ a touch of vanilla -esque. Delish !
Absinthe TPA has a very earthy tone. I may have been using too much, lol. Horehound does too at about 3%. They're both nice, more subtle than anise but they need other flavors to really shine.