It says so.
Size: 18650
Just be aware that this has a CDR of 10A, so be careful what setup you use it for.
Let's say you have a 3 battery regulated mod and you vape at 65W, you'd be using 8A per battery so you'd be safe.
If you'd be doing the same on a 2 battery mod, you'd be drawing 12A and you'll be ruining your batteries and putting yourself in harm's way.
Check your usage on this calculator before buying:

Having a bit of a safety margin is recommended though. Even though it's theoretically safe to use, it's always better to go for a higher CDR instead of saving a few pennies.
Wouldn't call it high drain - I'd use it for my MTL-gear

Is a bit ambiguous.
If you are looking for longevity, you want higher mah (milli-amp-hours).
If you are looking for safety (for example: use in an unregulated mech), then you want the higher CDR (constant discharge rating).
Further input is needed about the intended use IMO.
Going on the title of this thread and I'm guessing you just forgot the "?" mark, then yes it's an 18650. Says so right there in the pic you posted. The 10A discharge is a deal breaker though.
If you want a battery for vaping @Englishguy , please get the ones that's at least 15 A discharge. Just my opinion, though.
Hi the reason i ask is that's the fog star batteries i have and I'm wanting to try out the micro coils in a build but I've been told to use high drain batteries ill be using a Geekvape Aegis X 200W
Something like this coil?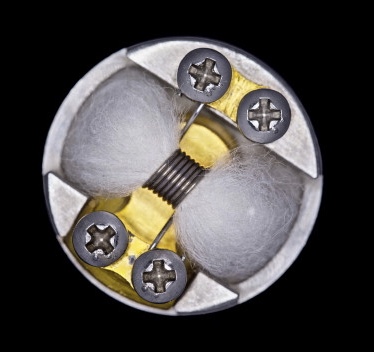 For 18650's , All I use in regulated mods is Samsung 25R batteries regardless of build. (For 18650 mech mod I only use LG HB6)
Cool.

Just curious… What kinda wire are you using?
A little scary if you're going to use this mod to be honest. Vaping at low wattage should be OK but little accidents happen very easily. Just the other day I was cycling with an Aegis Legend in my hand and suddenly when I wanted to vape… 5.6W and nothing happened. It could've easily turned the other way up to 200W (>35A a battery).
Not having the right batteries in the mod can have not so pleasant results to put it mildly.
Funny that mods on my "do not buy list" not that I want to open a can of worms with the Legend Lovers, but EveryBody I know with that mod has had battery issues of one sort or another. May be coincidence but I won't buy one. I have accidentally cranked regulated mods up to Max and hit on it, burns the hell out of ya throat!
Any mod/brand can have issues with technology, not just mods but anything electronic. I can't complain though, besides my DNAs it's the best I've had.
Kanthal 26g at around 1ohm
My old smok species dose that a lot i vape at 110w and on the odd occasion it turns itself up to 220w
Definitely don't go for those batteries in your OP. You're already asking about 20A in normal conditions. Even Samsung 30Qs, LG HG2 or Sony VTC 6 would be used at max CDR. You'd be much better off if you go for a VTC 5A or those Molicel P26A's. Your batteries will also last longer if you don't always ask for max performance from your batteries.