Hi, everybody,
Hot, Hot, Hot!
This is giveaway from efun.top, please share.
Prize, new collection:
IJOY RDTA 5S, the sixth generation model in the RDTA line and implements an innovative Central Fill design.
Click to get more: IJOY RDTA 5S, login to get it just for $17.99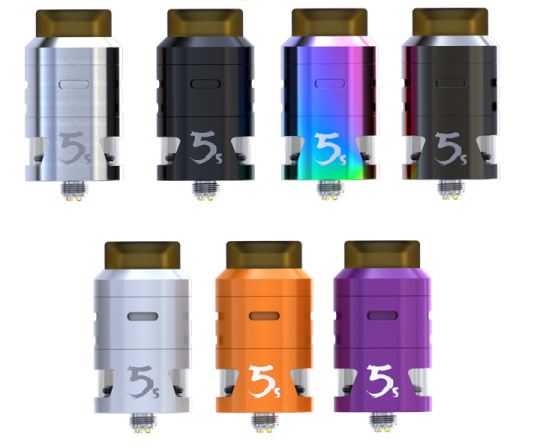 Join:
what's the unique feature of RDTA 5S? Comment to us.
which new product on efun.top you like best? Paste the link here.
Note:
We will pick one by https://www.random.org/ on 12th, July.
Colorful Summer, Colorful RDTA 5s!
Have fun everyone.
Hi,everyone.
I'm so sorry that because we had a vacation, we announce the winner delayed.
Today,I pick up the winner from 40 replies!
The winner of giveaway is BoDarc! Congratulation!

Please pay attention to efun.top, we will have more big promotion in the future.
Thank you guys!
Have a nice day!