maybe this sound stupid but how i browse the recipes on elr?
Well, that depends! First of all, avoid the ratings. They don't really tell you what you think they would.
If you're looking for something I strongly recommend searching the forum first and look for recommendations. This way you can avoid disappointment. Many made the mistake to just search the database and found something that sounded really good but turns out to be total rubbish.
Look for ADV recommendations, this is where people point out their favorite recipes.
A good place to start is with the Guide that can be found under the Resources tab,
Never stupid questions, and I'm not 100% sure where you're stuck, so we'll just assume…
Go to the recipe side …
https://e-liquid-recipes.com/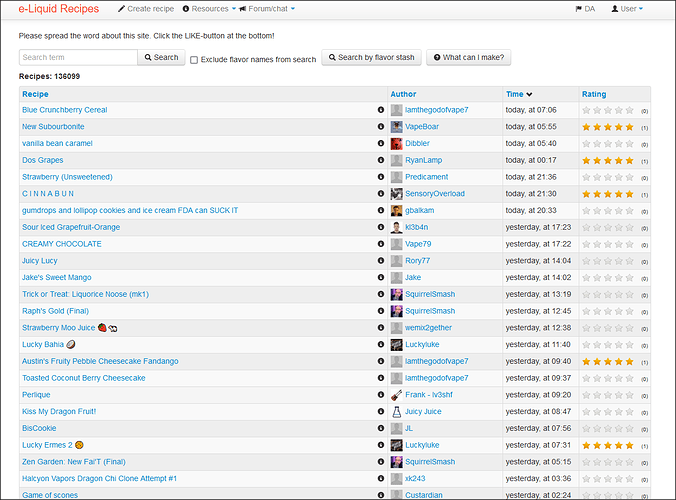 Immediately, you've got a huge amount you can do, right there on the landing page. Look in the top row, and you can click on and sort by "Recipe" (name), "Author" (mixer), "Time", and "Rating". And that is just the beginning @min0.
You can enter direct "Search" terms/names, "Search by Flavor Stash", and one of the MOST powerful features (if you've entered your flavors into your own stash), is "What Can I Make ?".
"Search by Flavor Stash" is an often overlooked great feature where you can selectively choose certain flavors…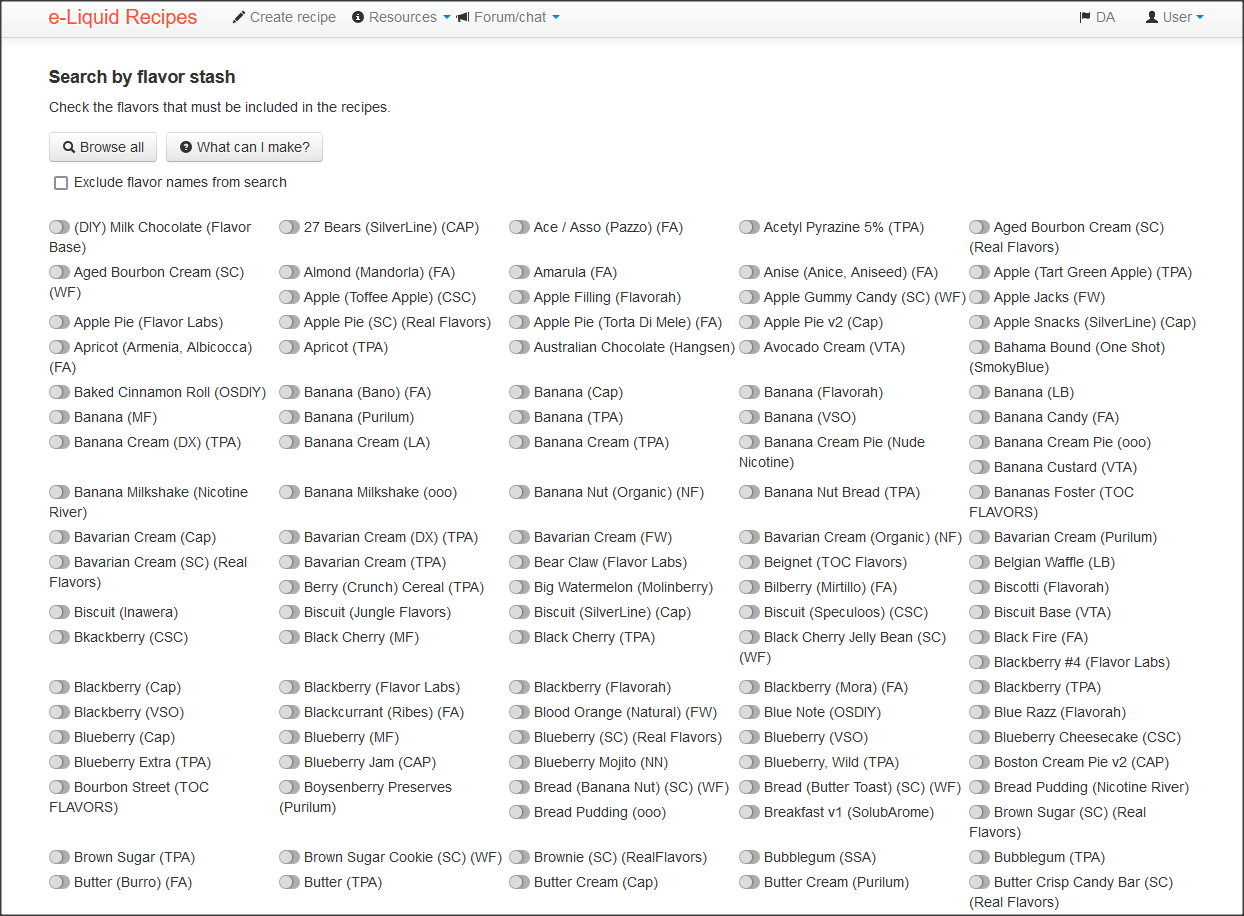 There are more options, but those listed above should keep you busy for QUITE a while.