Good stuff Dan. I tried it like 4 years ago and never really used it again. Can't remember why but probably the rind, I don't like that as well.
@Dan_the_Man, great vid, as always. I have it, but never seem to use it enough. You're looking pretty dapper their Dan.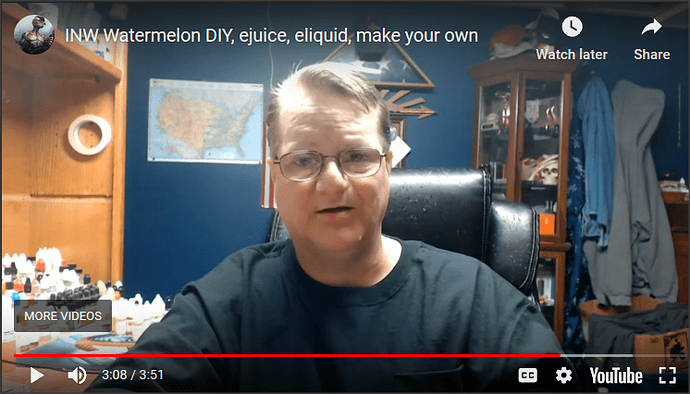 Thanks dude. Even though I don't like it I think I will look for a way to make it palatable for those of us that don't like it. Inawera has sponsored almost all of the INW. SFT that I have done and even though they didn't say so. I would still like to see what I can do with it. Mostly for the sake of DIYers. Inawera is actually a pretty cool company. They don't mind if I don't like something. They actually want to know what I like and dislike because they want to improve their flavors.
Thats my story and I'm sticking to it.
Nice flavor rundown. I always had trouble with watermelon when I first started, and never really played with it much because I quickly moved on to dessert vapes. But I probably had the same experience you did here with the watermelon flavors I tested. One brand (I think it was OoO), even tasted like plastic. Not that I have ever snacked on plastic, but there are a number of plastic plants near me that have the same smell.



Thank you good sir!
Same here. Though, I did find a watermelon recipe here on elr that I liked. I wonder if I still have it in my favorite folder?
AHA

I can't even stand TFA's bavarian cream any longer nor the custard.
It seems I don't know how to put a recipe in chat…
You simply copy the url from the address bar up top and paste it directly in the text window.