I just got back from a three day adults-only weekend with the hubby and a friend and his girl. We have four kids, the oldest is 10, and this was the first time we've gotten away for more than one night since we've had kids. We were out boating for hours every day (my white thighs now look like lobsters), and every cup of coffee was half full of Bailey's and followed by mimosas.

It was wonderful. Beautiful weather, wonderful company, no tv, no cell phone reception, and no children! The only downside is that I want to go back tomorrow.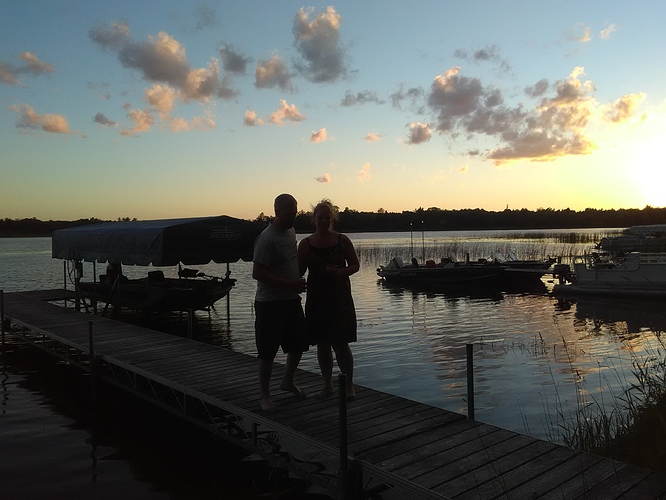 That's a crappy pic of us, but a beautiful shot of what I got to look at every day!