The one thing we don't do a lot of is trade or at least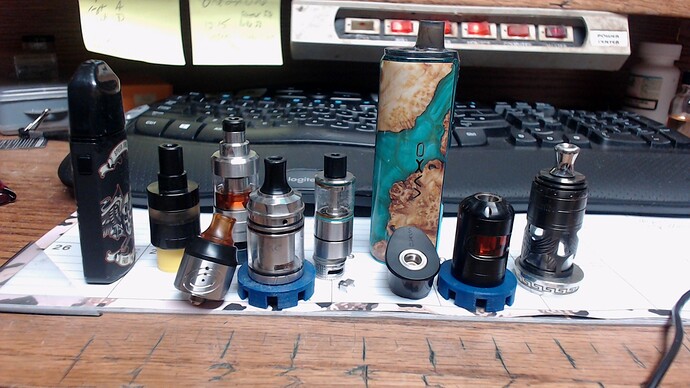 in the public forum. Anyway, I've always enjoyed making deals.
Anywho, I need NF (Natures Flavors) Watermelon and I can not find it. I should say the only place I can find it is NF's website but they don't sell anything less than 2 oz and I just can't spend that right now (and probably never).
Anybody in the States that wants to trade? If so there is a photo of some hardware below and I have quite a few concentrates. Maybe I have something you need or want.
Heres to hoping…