Taking this topic out of the Hand check thread to avoid too much off topic talk there.
This beautiful Smok Guardian e-pipe was a Christmas gift from my niece and nephew. They thought i needed a wizard pipe.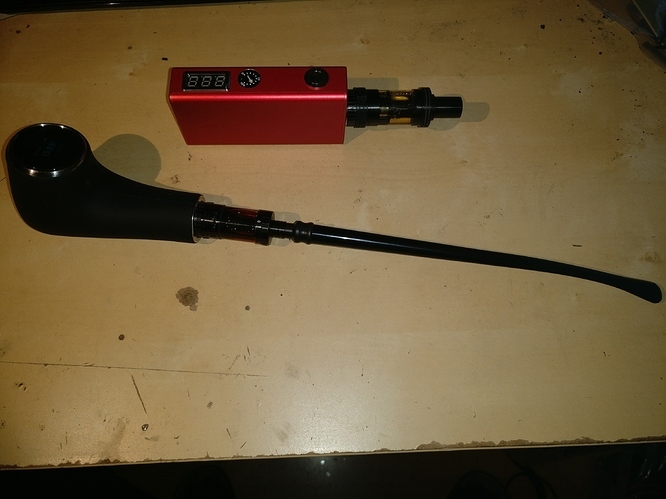 I have 2 different stems for it, the long one on this pic is 20cm / 8 inches. I'm using it with a Triton mini tank for MTL with a variation of Custard King
I've just reduced the RY4 double by 1% and replaced the Vanilla with CAP Vanilla Custard V1 and mixed it 60/40 PG/VG.
The problem with this setup is that the vape becomes really harsh with the long stem. The shorter one is slightly better and with a 510 drip tip it is perfectly normal, throat hit is as expected.
I've also tried it with an Aspire K1 clone which uses the same coils as the K1. It's pretty much the same problem, maybe not so extreme.
It has been suggested to make sure the stem is clean and reduce flavor percentage. I will also try a mix i made with 70% VG but it only has 3mg of nic so I'm not sure if that will give me a clear result. Cleaning the stem is a pita but I'm on it although i think it was pretty clean when i got it.
Any more ideas or suggestions? Please throw in whatever you're thinking!