Great, super res video @SmilingOgre. LOVE the scope time, as always.
For anyone/everyone viewing this, don't accept Youtube's default, crappy 360p resolution. Crank it up to where Walt intended it to be viewed.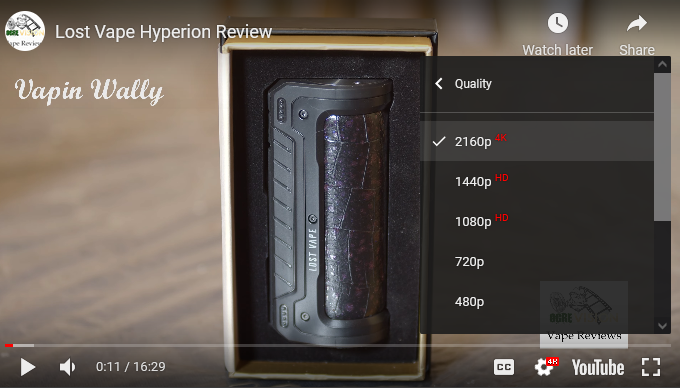 Thank you my friend! And thank you for the note on viewing! I am loving that camera. Me on the camera not so much. But the resolution is accurate…
Great review Sir thank you.
Entirely my pleasure and thank you for the watch!
Glad you think so! I look and sound a bit dorky to me but it's still fun to make the things.
I confess to yet (not) owning a DNA chipset mod although I have been vaping since late 2014. This review makes me want to buy one, while I still can. One thing about the design of the Hyperion and my experience of the Grus though, the battery screw on the two gruses(?plural) I have are machined rather poorly and with any small ill-effort will strip I am afraid. I have to be exceptionally careful to reverse screw the cap precisely in the correct position to start it threading correctly. I don't know if you can speak to a comparison between the two mods or not?
The cap on mine starts very nicely. No reverse twisting to align. (Now watch, someone will get a bad one). I think the cap on my Hyperion is better threaded than the cap on my Grus.