May 8, 1889
Saint-Paul-de-Mausole Lunatic Asylum
Knock knock!
"Who's there?"
"Open up Vince. It's me Kevin"
"Kevin? What are you doing here?"
"What, the great Vincent van Gogh can't have visitors?"
"Not at a lunatic asylum. Didn't you hear? I'm nuts."
"Whatever. I brought booze. You got anything to eat?"
"No. I ate some crayons earlier and I'm full. No more until tomorrow."
"OK, let's drink then."
"What?"
"What?"
"You spoke on my deaf side. I didn't hear you."
"Holy shit, where's your ear???"
"Long story, let's drink."
4 hours later…
"I'm gonna puke…"
"Turn your head Vinny, I just got these pants off a dead body and I don't want them stained."
"mmmuhh uhhhhhh blaarrrrrgh!"
"Whoa! Are those the crayons you ate earlier? Look at those colors…you truly are an artist Vince. You should call it Starry Night or Fried Eggs On A Blue Placemat."
"Don't mention food…please. Just don't uhhhhh uhhhh blaarrrrrgh…"
----------------------------------------------------------------------------------------------------------------------------------------------------------------------------------------------------------------------------------------------------------
Present day…
Today we have for review and your consideration, the Geek Vape Blade Starry Night Version Kit with Aero sub-ohm tank. This was sent to me by Health Cabin for the purpose of an honest review, and that's what I'm gonna give'em.
We'll get the specs out of the way, then we'll get to some pics and how it performs.
Mod specs:
Size: 138mm x 52mm
AS chipset
Output: 5 - 235W
Resistance range: 0.05 – 3.0 ohms
Temp range: 100C – 315C, 200F - 600F
Battery Types: Dual 21700/20700/18650 batteries
Utilizing advanced aircraft grade material
Display: OLED 10.34mm(W) x 21.73mm(H)
Very light weight
Aero sub-ohm tank:
4ml capacity
25mm diameter
0.15ohm Ni80 IM4 coil and 0.4ohm Kanthal IM1 coil
Top fill
810 drip-tip
510 drip-tip adapter
Each set contain:
1pc Blade Kit
1pc USB Cable
1pc Spare parts pack
1pc User Manual
1pc 18650 Battery Adapter
1pc Spare silica glass
Box presentation is the basic orange and black Geek Vape box with scratch and sniff verification sticker on the back. Open the box and the product is nicely presented.

Everything included:

Very cool USB data/charge cable.
The cable can charge devices requiring lightning connectors
Abracadabra, presto change-o…USB connector! Very very cool.
A few shots of the mod from different angles:

OK, let us begin by talking about the ugly elephant in the room. This mod is hideous! When I first opened the box, my initial thought was, "who threw up on this?" I showed it to my son and he said it looked as if someone puked on it. Glad I'm not the only one who thinks so.

I'm not one for garish or overly colorful and loud displays. I prefer simple and elegant. Like my beloved copper Smoant Battlestar… and yet…
I am having a difficult time hating the Blade. Sure it's ugly and big. Yes, it looks like an industrial accident at a Crayola factory, but I gotta tell ya, it's grown on me like the one ugly puppy nobody wants. I find myself talking to it and telling it that it is loved and not to let others bring it down. Enough of that, let us get past the looks and move into its functionality.
The body of the Blade is made of plastic and fiberglass. Geek Vape calls it "aircraft grade material". It's plastic…and fiberglass.
Now, we know that plastic (and fiberglass) is lighter than metal so it is safe to say that the Blade is very light. Very very light. With 2 x 1860 batteries installed, this mod weighs in at 227.5 grams (sans tank).
Dropping it is not an option as I'm sure it will shatter if dropped on anything but foam or carpet. The mod is large, yet fits quite comfortably in either the left or right hand. Geek Vape did a great job of contouring the edges and placing the fire button just right. The fire button is circular with circular etching on the face and is quite solid. No rattling at all from the buttons. When pressed, the fire button displays a circular green glow that disappears as soon as you release. Wish I could get a pic of it but my thumb is always in the way.
The battery cover fits tight and thanks to the four magnets placed on the top and bottom corners, stays on and isn't going anywhere. Absolutely no rattle from the battery door. The door is the only place you will find vent holes on this mod and you can see them in the pic.

The vent holes have a metal plate behind them to give a mesh-like appearance.
Inside the battery compartment is an 18650 sled that is easily removed allowing you to use dual 21700/20700 batteries if you have them. I don't.

The battery strap is long and can be threaded through the middle of the sled when in use.
The 510 connector has "Blade" and "Designed by Geek Vape" engraved on it which is a nice touch and the 510 is spring loaded and firm.

25mm tanks and RDAs will look quite nice on this but anything bigger will appear awkward as the top front of the mod slopes in creating a large overhang with anything larger than 25mm. It's a shame really, because if that slope wasn't there it might be able to accommodate a 30mm without looking so buck-toothed.
The menu system is easily accessed by the standard 3-clicks of the fire button method. Once in stttings mode, hitting the fire button takes you to the sub-settings and the "+" and "-" buttons do the adjustments. Holding the fire button down or just waiting a couple of seconds will take you back into usage mode. Holding fire and up simultaneously allows you to increase the display brightness. Holding fire and down simultaneously allows you to decrease the display brightness. Pressing up and down simultaneously allows you to lock the adjustability of the mod. You are still able to fire the device. Pressing them together again unlocks this function.
The Blade has settings for Power/NI/Titanium/Stainless steel/TCR/VPC/Bypass. I prefer vaping in TC/SS316L and found the SS setting to be quite under-powered for 316L. The default TCR for the SS mode on the Blade is 105 which is the setting for SS304. In TCR mode set at 092, it is still a bit weak. At 087 it starts to perform much better.

Power mode works perfectly. Nothing much to talk about here.
Bypass mode…meh. I have mech mods for that if I want it. It does work though.
VPC (variable power curve) allows you to set a curve in 5 one-second increments. Pretty slick, but I don't think I'll be using it too much. Not that much of a control freak.
The Aero tank
This is a very simple and understated tank (thank GOD!). There are only a few things to discuss here. It is your standard no-frills 25mm tank. No designs or anything on this other than some widely spaced cuts on the top cap which allow you to grip the top for filling and "AERO" engraved on the base.

The juice fill holes are large and flush with the top so make sure your dropper tip is fully inserted into the juice holes when filling. The inside of the top cap has a wide silicon ring which does a nice job of sealing the juice holes up and preventing any leaking.

The air slots are nice and wide and easy to adjust. No need to take the tank off to open or close the air holes as the adjustment ring turns easily (but stays in place without slipping to the open or closed positions). The tank is very well machined and everything spins on and off as it should. By the way, this came very clean. No machine oil at all.
I never buy tanks without an RBA deck so I was a bit leery of this but the Kanthal coil that came with this is exceptional. The coil appears to be a 24/26g 5.8mm I.D. spaced coil and produces very good flavor and vapor.

I started it at 40W (decent) and worked my way up to 60W without a dry hit or burning at all. My sweet spot on this coil was 55W. Excellent flavor and good vapor. I usually vape with the air holes at full open, but was very pleased at ¼ open and ½ open.
As of this writing, I've vaped 8ml of juice with not a single drop leaked and now that I look at it, zero condensation on the bottom of the tank or anywhere on the body of the mod.
So, I think you've got the gist of all the pros of this kit. Let us talk about the cons.
-The color scheme will not be for everyone. But you never know, it might grow on you.
-The slope on the top front of the mod is a huge mistake IMO as it deters anything larger than 25mm from looking nice.
-The plastic (and fiberglass) body will not suffer even mild abuse and can crack or shatter.
-The "paint" is printed onto the plastic (and fiberglass) and if you look closely you can see that it is pixelated.
-TCR adjustmets are slightly off, but workable.
Would I recommend this?
If you can get past the color scheme, yes I can. It's not perfect, but I am growing fonder of it with each puff. I'm going to take this ugly puppy home and show it some love.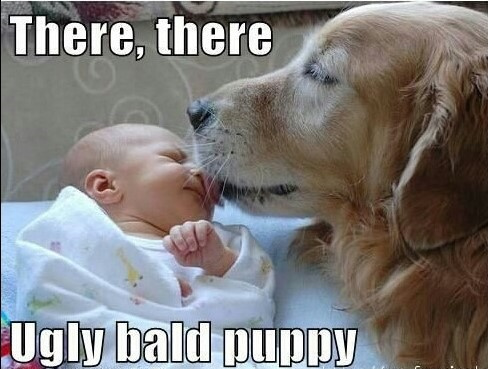 4.6/5
Thank you for reading and thanks to @healthcabin for allowing me to review this for you. You can check this one out at https://www.healthcabin.net/-p/17378.html
One last thing…
I believe the Blade utilizes the same AS chipset as other Geek Vape mods like the Aegis. DO NOT try to upgrade the Blade with firmware designed for other models as you will end up with an ugly brick. There is no firmware update for the Blade as of yet and I have not read anything stating there will be anything soon.
EDIT 5/7/18 - I've just been informed that Health Cabin will be celebrating their 9th anniversary from May 14 - June 14, 2018. Expect to see brand discounts, grand giveaways, buy-one-get-one free and free shipping.
$5 off for orders over $50, code: hc905
$10 off for orders over $100, code: hc910
$20 off for orders over $200, code: hc920