I wonder if diy will be targeted in some way. Any idea on what brands have the longest shelf life?
Yup, the Federal Delusional Asshats are at it still. Gonna fix something that isn't broken.
[quote="SmilingOgre, post:3, topic:207455"]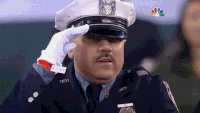 As the tobacco industry begins to weaken due to everyone vaping, the feds and big tobacco scramble to keep profits up…
Surely that was a typo. I'm sure you meant to say "scramble to protect the children!!!"

Seeing as everything in DIY E juice except for nicotine is used in a lot of other industries it would be more likely they would hit mass market companies that sell e juice to the general public. DIY Shouldn't be worried too much. If the FDA does fuck with the DIY market i'll just buy a gallon or three of Nicotine and cold store it for a long time.
I wonder if nicotine can be frozen
Yes it can and it is a very common practice among DIYers
I guess I'll be getting at least a litter and freeze it.
No my theory is someone in the FDA wanted to hike the cigarette stocks so they could dump their shares without loosing 20%. I predict (and hope i'm right) the tobacco industry will crumble and fall apart within 5-10 years, just as the phone booths have disappeared to cell phones.
FYI:
The Fed$ and Big Tobacco companie$ don't care about children$.
Here is a good thread where this prediction of a full ban was discussed. To us vapers here in the USA we have known for a long time it is coming, the question is not if but when…
You can just google "Gottlieb conflict of interest" to see many links about this subject.
Looks like the vaping industry producers like Juul etc…have 60 days according to a interview of the head of the FDA on PBS news hour, to come up with some evidence in order to stop some type of FDA *ban of flavored e cigarettes.
*some additional limitations
I think this is it:

I'm turned off about the subject because no one knows what they are talking about and neither the interviewer or the FDA are making any sense to me.
Very frustrating.
Companies made flavors for food industry long before we start vape, this is the flavors we use in our e-liquids. I remeber my first e-liquids was made by Flavourart flavors back in 2010-2011 (here in EU). Flavourart (for example) is since 2006, vaping start later. IMO they can't touch DIY, but it could be more difficult to find flavors on local vape shops.

Follow up, we have a folder dont we?
As a matter of fact I do, Nicotine is made with PG and typically PG doesn't freeze, you remember the arguments about the fact that the PG we use it's the same as anti-freeze…idiots…
Yes, they tried that one as well…
Dr. Richard Friedman, a clinical trial expert and professor of clinical psychiatry at Weill Cornell Medical College said it was "alarming" to hear Gottlieb's positions, adding that "it would put the public at serious potential risk, elevating the financial interests of the drug companies (and Big Tobacco) over public health."
I said it once before and at the risk of repeating myself : I think it will play out like this:
First: .) Using the "kids" as an excuse: FDA promulgates new 'nicotine' rules that make it a classified drug in the context of a newly created and highly tailored schedule with very specific regulation to nicotine so that it can tailor the use of the newly classified drug in very specific and ways unheard of previously for other drug classification. This would allow the FDA to, on the fly, take nicotine out of certain uses, out of certain delivery systems, but selectively include it in others.
Second .) This 'other delivery systems' will be for sure Big Pharma patches and delivery systems engineered and manufactured, patented, and advertised and sold by Big Pharma which might also be allowed to have as a newly approved delivery system' certain 'vaping like devices'. Big Pharms would get approvals but of course, Joyetech, or Svoe Mesto, or Geek Vape might not make the approval because they are not meeting the newly promulgated regulation that now requires 'drug trial like' testing. The Big Pharma companies could 'hit the ground running' with such new regs because they have already existing infrastructure to do this type of compliance testing.
In the meantime Gottlieb financially profits as he has done many time before like this:
1.) New Enterprise Associates, the venture capital firm where Gottlieb is a partner, is currently or has been invested in 188 health care companies.
2.)Gottlieb serves or served on eight boards of directors, according to his LinkedIn profile. The firms include pharmaceutical companies Gradalis and Tolero Pharmaceuticals, which are developing cancer treatments, among other things; and Glytec, which offers glycemic management tools for patients with diabetes.
3.) Eight pharmaceutical companies disclosed payments to Gottlieb in 2015, according to the open payments database: Vertex Pharmaceuticals, GlaxoSmithKline, Daiichi, Valeant, Pfizer, Millennium, SI-BONE and E.R. Squibb & Sons. Payments included travel to Philadelphia, San Francisco and London.
4.) In a memo, Gottlieb wrote that he had a consulting relationship with nine health care companies before his stint as the FDA's deputy commissioner for medical and scientific affairs during the George W. Bush administration. Those ties disqualified him from dealing with matters concerning those companies for at least a year. The firms included Eli Lilly, Roche and Sanofi-Aventis.
The recusals generated some headlines during the avian flu scare because Gottlieb had to recuse himself from some of the planning efforts around vaccines.
5.) Gottlieb also spent the past seven years as an adviser to drugmaker GlaxoSmithKline's product investment board, according to his LinkedIn page.
6.) when Gottlieb was 33 when he got the No. 2 job at the FDA in 2005. He had done a short stint at the agency a few years earlier, but was considered a controversial pick because of his ties to Wall Street. He stayed until 2007.
7.) Pharmaceutical companies paid Gottlieb nearly $414,000 from 2013 through 2015, according to federal open payments data, for speeches, consulting, travel and meals. That included $65,780 from a pharmaceutical company to promote a controversial cystic fibrosis drug called Kalydeco. Only one other doctor received more money toward promoting the drug. The drug's price tag was controversial because the nonprofit Cystic Fibrosis Foundation kicked in $150 million toward finding a cure for the fatal disease and got a rich $3.3 billion payday for selling its rights to royalties for the drug. Vertex Pharmaceuticals priced Kalydeco at more than $300,000 a year.
8.) Gottlieb has contributed nearly $30,000 toward Republican political campaigns and joint fundraising committees from 2005 to 2014. He has donated toward the presidential runs of Mitt Romney and Sen. John McCain. He also donated more than once to Speaker Paul Ryan.
Gottlieb is a money hungry ex-doctor turned bureaucrat / politician.