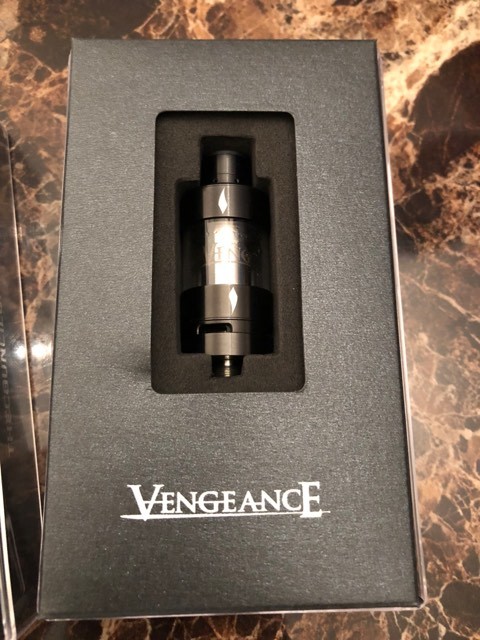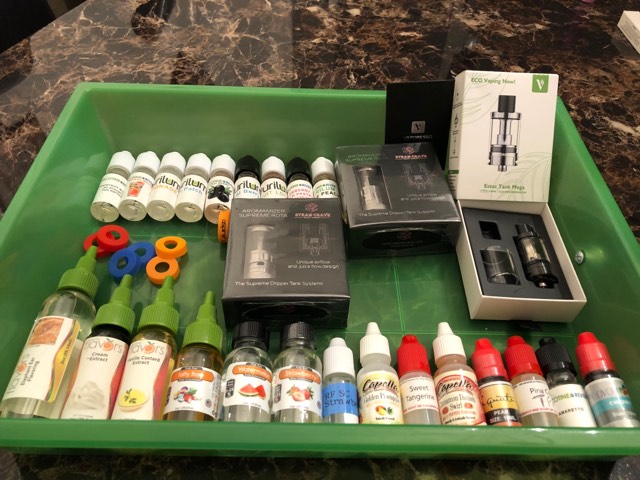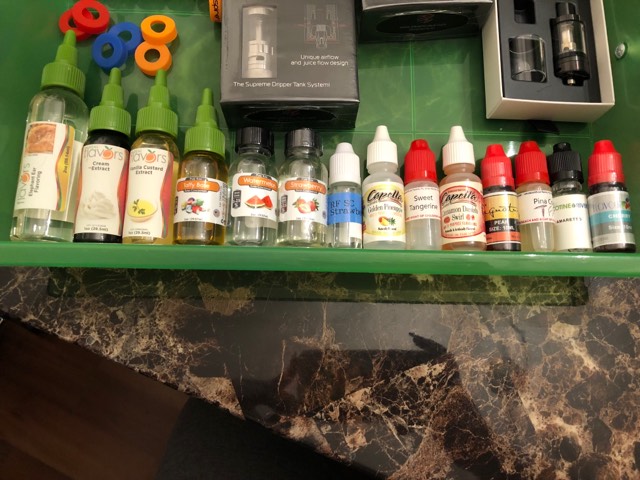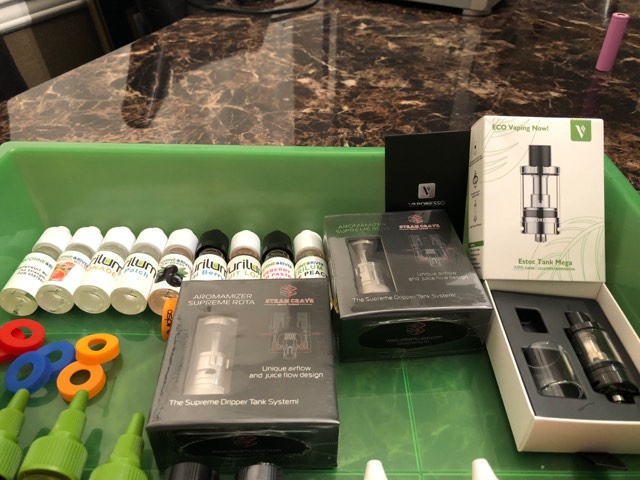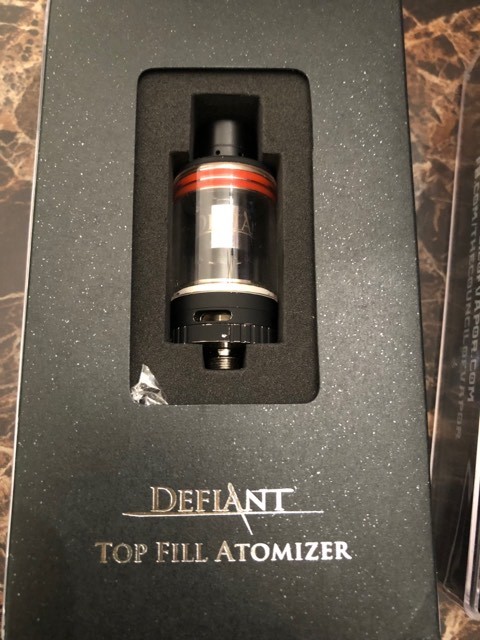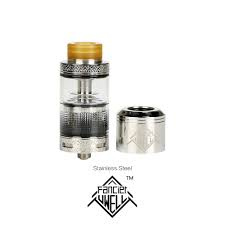 Make reasonable offers, trying to clear out extras.
Items I'm looking for:
WS-23
FA Butter
FA Premium Custard
WF Butter Tart
WF Nanaimo Bar
WF Angel Cake
FW Pie Crust
FW Butterscotch Natural
FLV Rich Cinnamon
EDIT: Adding INW Yes, We Cheesecake to list.
I have a lot of flavors already, mainly I only vape dessert and custard flavors.
Shoot me an offer, please don't be upset if I say no if I already have the flavors offered. I will accept some that I already have that I use a lot of in my ADV's.
What I have:
Vaporesso Estoc Tank, almost new, only used with the 2-3 (can't remember) coils that came with it. Comes with spare seals and glass.
COV Vengeance Tank with spare glass and 2 coils.
COV Defiant tank, the rubberized? silicone? coating is starting to come off around the afc ring can be seen in pictures. With spare glass a couple o-rings, not all, and 2 of the cotton coils, not ceramic
Both of these have been used and loved, still work fine. Haven't used in a while, they might need new seals. They seem ok with visual inspection.
2 Steam Crave Aromamizer Supreme RTDA's. New in sealed box. Both SS.
Uwell Fancier in SS Sealed and new.
Various flavors. Almost all are full or just 1ml shy.
Signature Pear, RF Strawberry SC, and FA Cherry are still sealed.
Cap Golden Pineapple approximately half full, and just a few mls left in the Cap Tangerine. Cap Danish is about 3/4 full.
All RF are SC except for the Elephant Ear is VG.
Purilum Grapefruit Mohito 1 bottle is regular strength, the other is a double strength when we were testing more concentrated flavors, so it will be a bit different to work with.
Silicone top rings for Aspire Cleito tanks.
Thanks everyone

EDIT: If I have other lids, I will be keeping my green drip tips