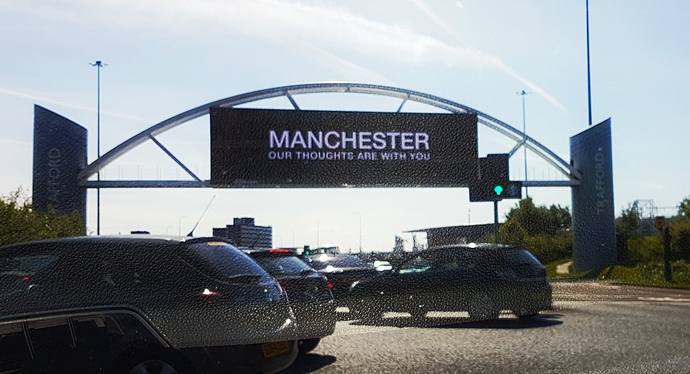 So immensely proud of my home town today, I know I don't have to tell any of you about the horrendous cowardly act that has taken peoples lives in Manchester, including children as young as 8, but the way the whole city has pulled together to help in any way possible is just simply unbelievable. People putting up strangers in there homes, taxis working for free, the homeless running into the arena without a single thought for their own safety…to pull nails from the faces and bodies of children while they waited for the emergency services, and nearly half a million pounds raised in less than 24 hours to help the victims and their families…sure…we've dealt with terror attacks before…but never one so callous as to target kids…so as a fellow Mancunian I stand proud with my city, my middle finger sticking firmly in the air, and a resounding 'Fuck you terrorism' from my bleeding heart.
The crowdfunding page for donating money to help the victims and their families is…

Please give what you can no matter how small.
We will not live in fear and we will not bow down to these atrocious human beings…I use the term loosely.
Thanks for reading.
Pugs.