What is this thing??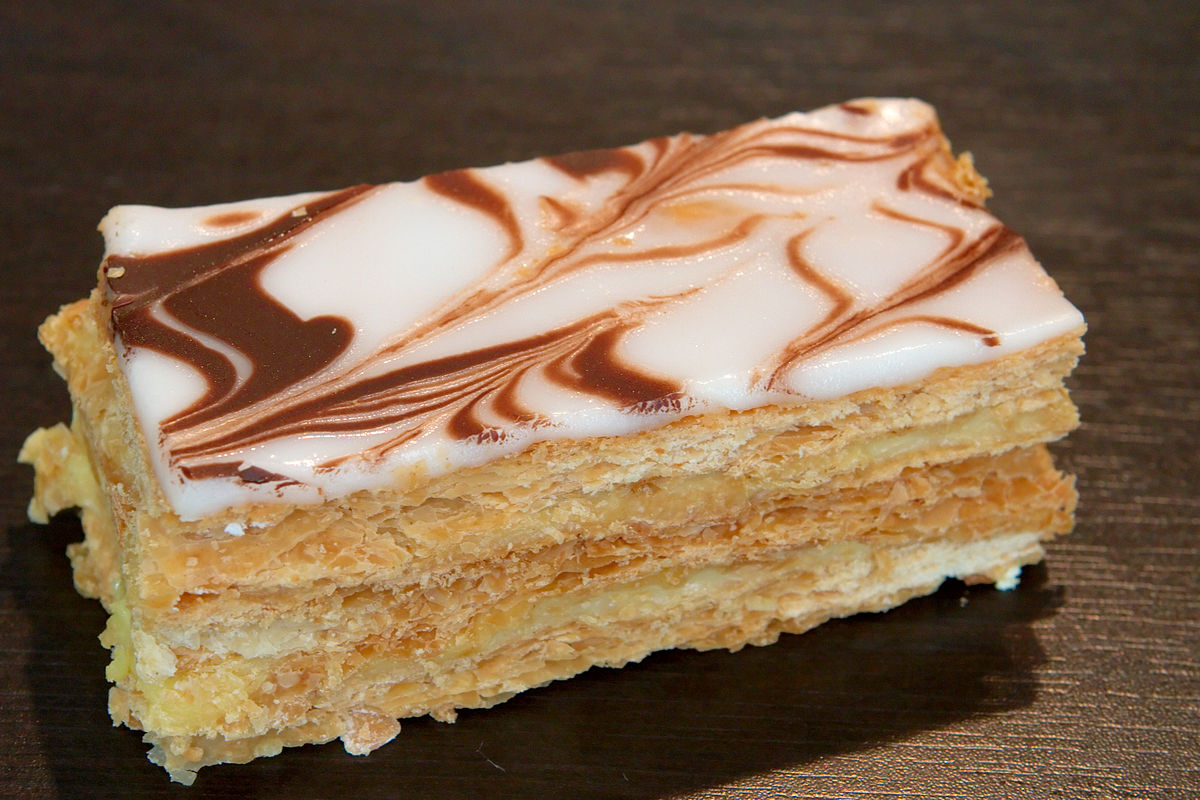 The mille-feuille (French pronunciation: ​[mil fœj], "thousand-leaf"), vanilla slice or custard slice, also known as the Napoleon, is a French pastry whose exact origin is unknown. Its modern form was influenced by improvements made by Marie-Antoine Carême.
Traditionally, a mille-feuille is made up of three layers of puff pastry (pâte feuilletée), alternating with two layers of pastry cream (crème pâtissière). The top pastry layer is dusted with confectioner's sugar, and sometimes cocoa, pastry crumbs, or pulverized seeds (e.g. roasted almonds). Alternatively, the top is glazed with icing or fondant in alternating white (icing) and brown (chocolate) stripes, and combed.
Just look at it…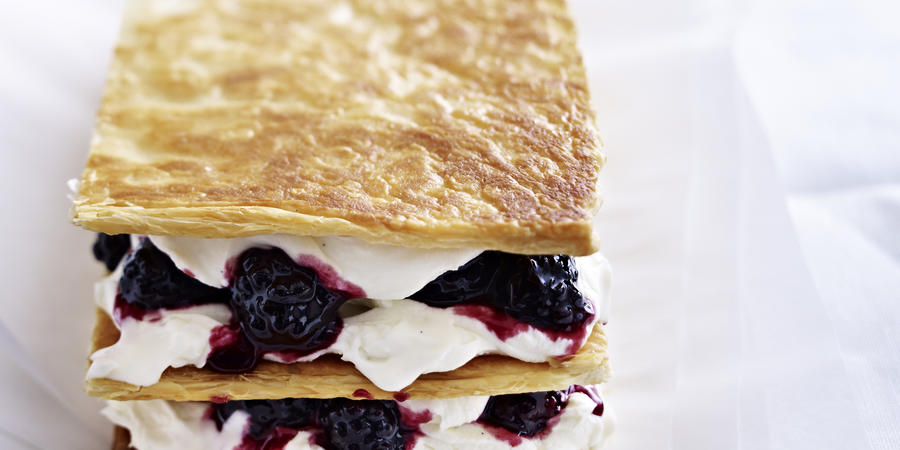 To make a mille-feuille cake, you take puff pastry, make out of it five cakes of equal size, & of the thickness of two coins, in the last one you shall make a hole in the middle in the shape of a Knight's cross, regarding the size you will base yourself on the dish that you will use for service, bake them in the oven. When they are baked & cooled, stack them one on the other, the one with the hole on top, & jams between every cake, [sentence unclear, maybe referring to covering all sides with jam] & ice them everywhere with white icing so that they appear to be a single piece; you can embellish it with some red currant jelly, candied lemon skins & pistachio, you serve them on a plate.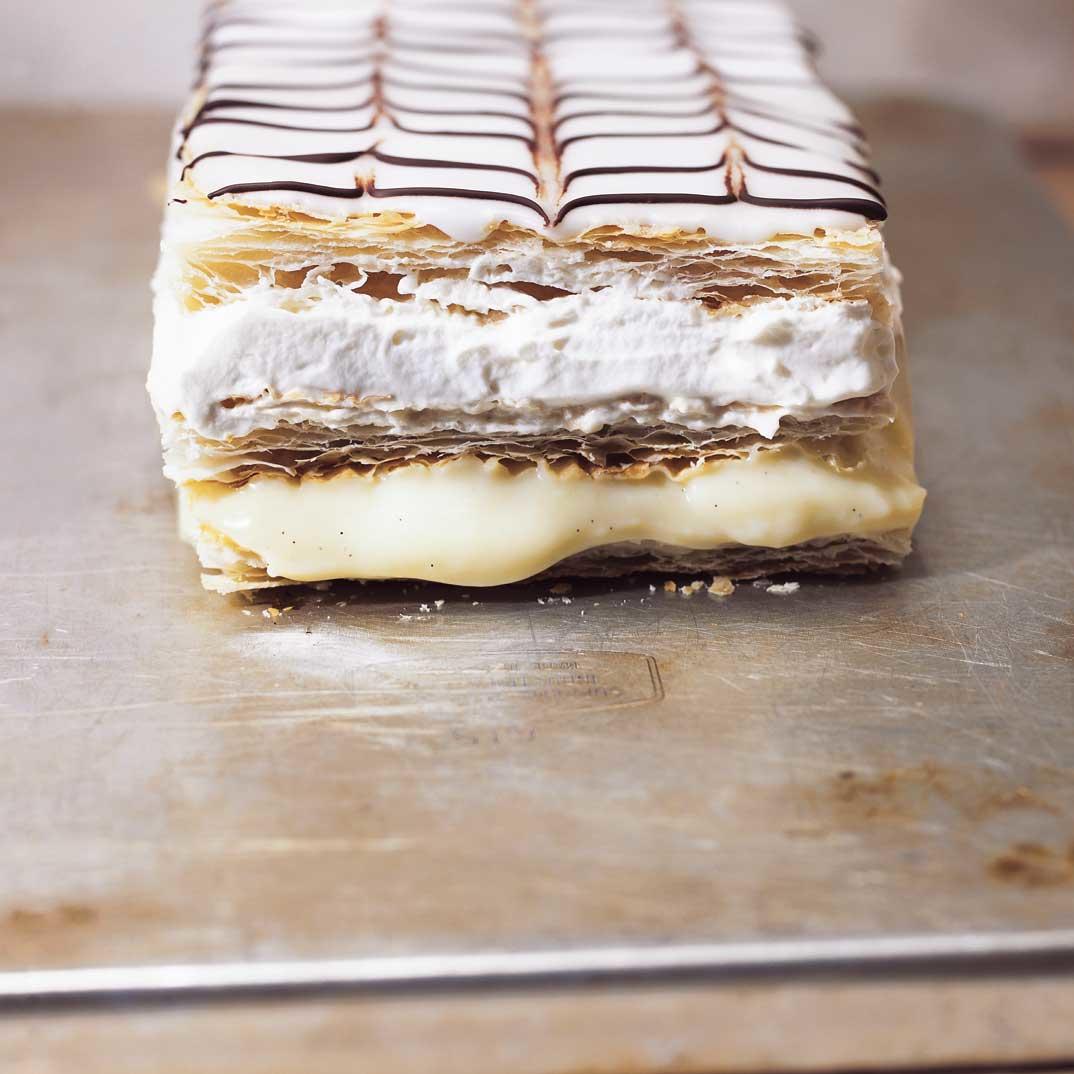 Let me know what you think?
Have you ever had this? Is it as good as it looks?
What flavors do you see here?? What would you use to make this vapable?