Just curious what happy little accidents you guys have all created in your DIY adventure!?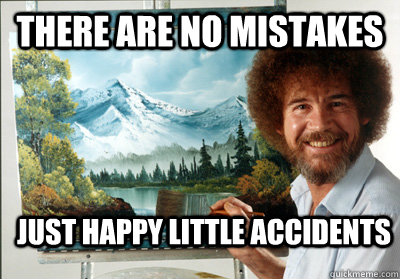 Is that Mr. Roger's grandson?
Funfact: She played the nun in the movie Dogma.
i was holding some new flavors and fell of from the stairs… it was a happy little accident… i found a way getting down the stairs faster





Came for Bob Ross, wasn't disappointed!
And a happy little

with some happy little

for you!

There's nothing wrong with having a tree as a friend. lol some of the things he said were gold.
That good ol Titanium 'H'White… Bob is legendary
Originally wanted this thread to be about mixes yall accidently made that turned out to be awesome anyway… But Bob Ross stole the show. Damn that charismatic, super nice, afro-having man. But not really damn him… He really was great… I won't deny it. Okay Bob you can have it.