Howdy folks. Back at trying to nail this recipe . Got the base down but really having a problem getting any apple flavor. Driving me a bit nuts. Have spent a good amount of time researching.
Here is my base:

Last attempt I used FA Fuji at 1.5% and Apple SC RF at 2% but didn't really get any apple flavor. I want the apple flavor to be out front.
Here are what apple flavors I currently have…I don't want buy anymore at this time.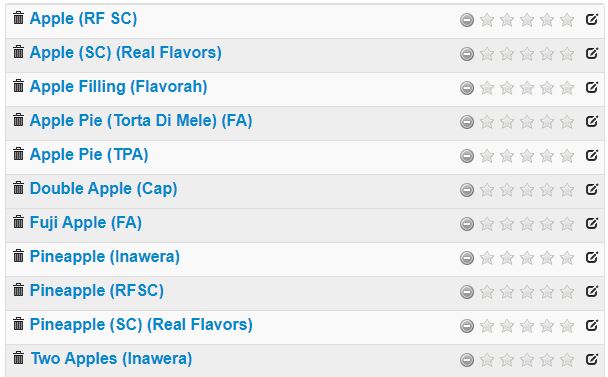 Also considering adding amber for that baked taste or maybe something like white peach to add some accent. Any help would be appreciated.