I have a new hobby my husband will likely want to kill me for but there's no sense in doing something unless you are going to do it right, right? (DIY vape mixers understand the need for doing things right and buying everything possible to enhance the experience)
So my new hobby is going to second hand stores, finding very comfortable old coats in good condition for about 4-5 bucks and then sewing appliques in a themed and artistic fashion on the coats.
I'm a camping enthusiast so my first theme is obviously the old VW conversion bus sewn on fleece. I also put butterflies on the hoodie so when I wear the hoodie it looks like I have butterflies stuck to my head.
(I know I'm crazy but this seems like a crazy hobby and campers are lunatics) This jacket will go in the camper and stay there.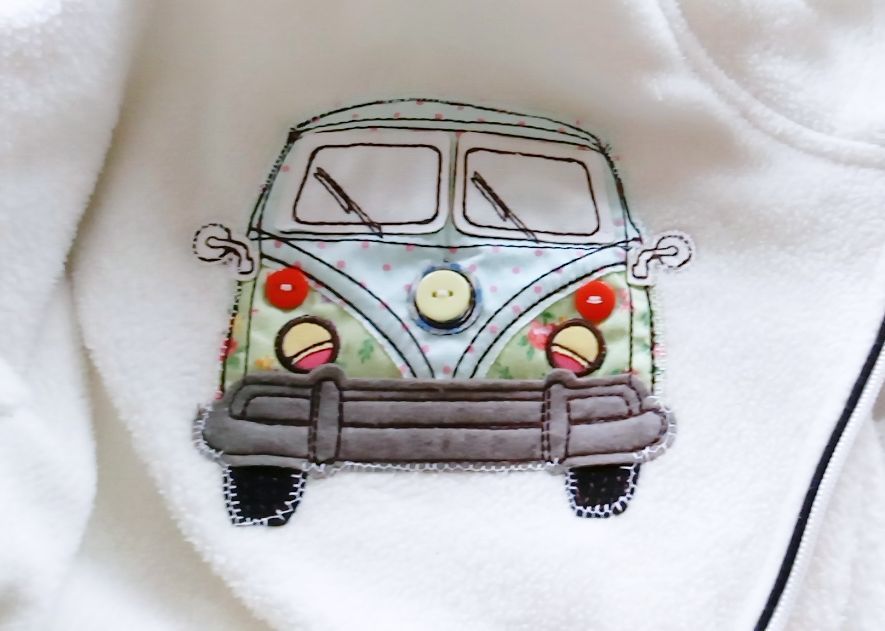 My next project is this extremely cool all polyester black jacket I found in mint condition but had a tech logo on it. I have to cover up the logo so I bought large embroidered appliques with tigers. (Korean protective type of Tigers not the evil killer kind of motif)
And then my project after that will be this old beat to death denim jacket I found which I will cover with chameleons and plants.
I'm all excited, it's re-using old clothing, giving to charity and a couple of Chinese embroidery ebay sellers were very happy to get my orders