Just seen it in my email. Nothing there that says i need to have.
Getting ready to mix these up. Looking forward to testing them. I should have them mixed this evening

When are these coming to Noted DX @Lynda_Marie? 17th July?
(it would be great if you just mention your top3 from this series well before that)
July 17th is WF, VSO and JF Ultimates (3 new). I'm hoping to get on mixing them today. The ice cream (dark chocolate) beta was awesome. If it's the same, that's a really nice flavor! There's a handful I had on the beta testing that made it here, that are definitely good ones.
O damn, forgot to order the icecream dark chocolate

Alright, NOW, it looks like the cat IS out of the bag. I'm going to be mixing these up shortly, AND, if you want to get yours, Bull City Flavors has a cool sampler pack available …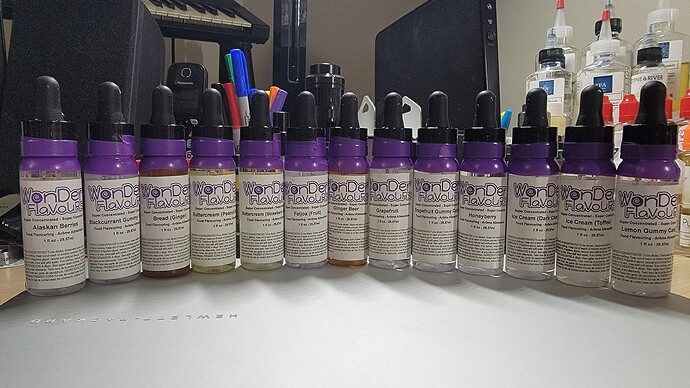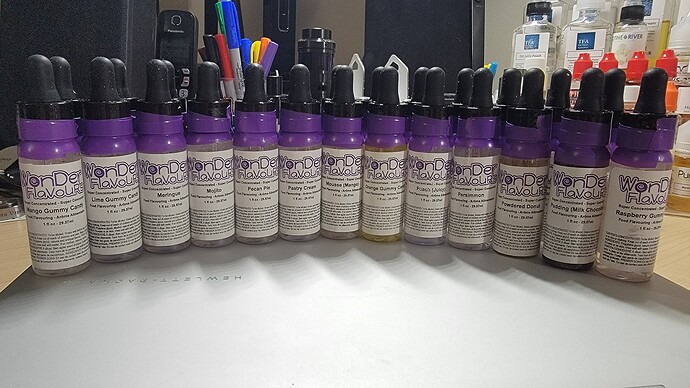 Obviously you can get individual flavors from BCF as well, just in case you don't want the pack …
https://www.bullcityflavors.com/wonder-flavours/?sort=newest
Super huge thanks out to Frank from Wonder Flavors.
Dark Vanilla, please let me know how that one is!
I went to Nomz instead and bought 30ml of each of the flavors, got the 20% discount and free shipping. IF BCF had a 20% off sale, I would have bought the new flavors from them instead.
I am so looking forward to your reviews!
Geezus H Roosevelt Christ. My last BCF order hasn't even made it out of their county yet

Oh no, not more new flavours that I might have to buy

some of them look very tempting I must say.
All I can say is Ginger beer hmmmmmmm
Im afraid to ask how much you needed to spend to get free international shipping lol



I'm looking at the new ice creams, pastry cream, chocolate pudding and butter creams etc, they are exactly what I'm all about.

It is much much cheaper than getting 3 x the Sampler packs from BCF for 10ml each and much cheaper than getting the 30ml's from BCF with no 20% off code.



And believe it or not, it's cheaper for you or Aussies than it is for us in the EU.
Not blaming Nomnomz that much (despite they could/should sort it out much better), but our puppets (and most of all, us).
You are not kidding! The Puppeteers are working overtime to keep us all on their Plantation! Slowly, but surely tightening the chains…
Dark Vanilla? I didn't see that. Am I looking in the wrong place?
Correction: must be MF
Yes @muth, I posted it in the wrong thread.