Hello, everybody.
I just bought my first vape, and i just got my liquids. So my question is, is this the right calculation mix ?.
Ive bought 50vg/50pg Curieux DIY VEGETAL 500ml base, this nic shots Halo Fusion Salt Booster 50PG/50VG - Nikotinska sol - Q Vapehouse SI and this taste Cloud Vapor Kung Fruits Aroe - Aroma - Q Vapehouse SI .
So i want to make fist mix 10ml 50pg/50vg (10mg nic salt strength) to try it out. So if i understand this correctly base is 50vg/pg and so is slat nicotine (so the nicotin is alredy mixed with 50vg/50pg) but the flavour is not (just straight flavour). So are this calculations correct. Recommended flavour is 12%.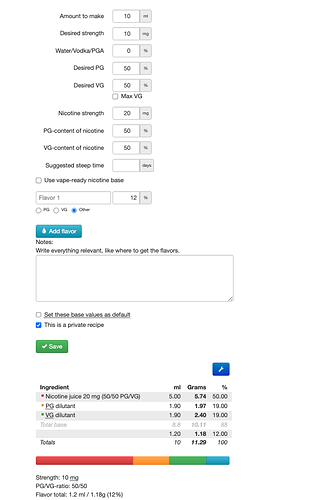 Thank you in advance for your help.