Want some bargain, genuine batteries?
Of course you do, check out these guys…
https://www.nextdaybatteries.com
Huge price reductions across all 18650 batteries, our prices will never be beaten period, we are now cheaper than every single on of our competitors including eBay and amazon, even with their discount codes!
It would be awesome if you guys could share our company to friends and on social media, including any vape groups you may be a part of!
have a fantastic weekend!
Thank-you so much.
By the way, free battery case with every pair and free next day delivery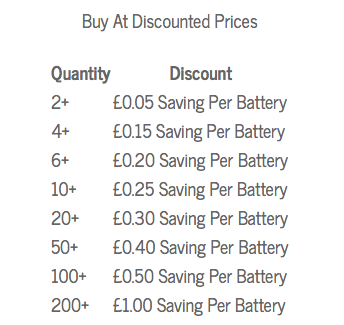 Samsung 25R 2500mAh 18650 Battery
£3.90
LG 3000mAh 18650 Battery
£4.80
Samsung 30Q 3000mAh 18650 Battery
£4.70
They also do wholesale discount for 100 of more…
Have fun guys.
Shane