@HVPGH wow, I didn't even know that. I found another site not pay-walled. Thank you for the 411.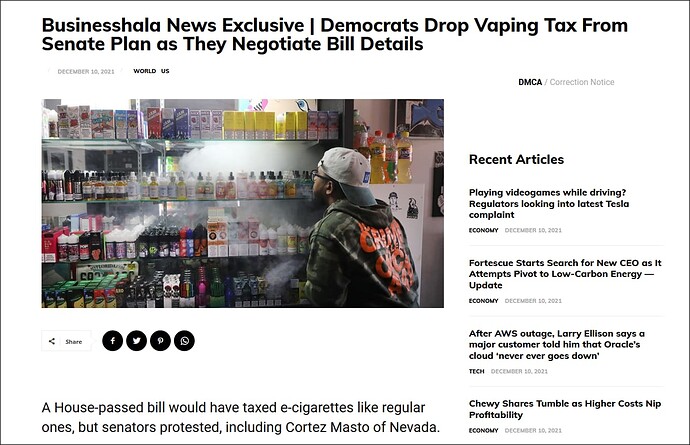 They let me through the paywall - this other site seems to be the WS article. The news of this just broke this evening.
Thanks for a GREAT share.


Amanda Wheeler
@amandawheeler32

·
Replying to
As my good friend
pointed out, and I know all too well from experience, these things have a way of reincarnating. But for today, I'm happy for the win!!
So my panic buy of 4L was for nothing? Lol
No …Not for nothing, this is not final and may come up again…Bring prepared is important .
Doesn't mean the individual states won't do it.
They have the idea in their head now and my shit state of Illinois will probably be the first to try and tax it.
2 more years and I'll be out of this shithole
Ok you've convinced me to buy another liter lol
YYY, it has been put in and removed several times now. They do that with a lot of shit, bait & switch legislative slight of hand technique…
Thx @HVPGH sure is good to hear that news. Let's hope they move on to other things and forget about it. This flip flopping of vape restrictions is wearing me down.
Let's hope it sticks. My blood pressure can't take it anymore.
Tinfoil hat time, they are thinking about dropping the tax because the only companies that passed the PMTA screening process were tobacco companies, this would mean these companies could potentially be making more money and profiting off of both Tobacco/Vaping markets, I'd venture to guess that we'll be seeing some potential interesting ingredients in nicotine they dish out and I'm not talking about benzoic acids or other catalysts that improve absorbancy. I'd also expect to see the suppliers keeping on track with making nicotine hard to get without a sort of business license to better defend against the DIY crowd. Question everything.
This is not part of the "Build Back Tax", but after the city council of Denver passed the flavor ban, the Mayor vetoed it. For that I am grateful !! My worry now is that the State Legislature may take up the issue. I still haven't gotten a response from the email I sent to my City Council Representative…not even a form letter response.