Over 150 flavors from different vendors sizes are from 10ml to 4oz. My best guess on the cost new for all flavoring listed is about $525. Selling as a lot only to highest bidder. I do not want to separate.
Here is a link to the list of flavors and vendors:
Flavor List
Here is a picture of the juices: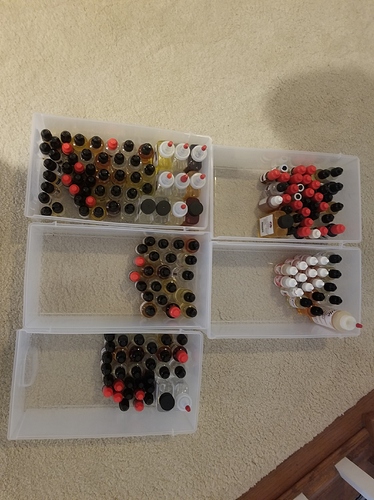 Please PM me with a fair and reasonable offer or if you have any questions.
Thanks!