It's beyond me how such a company can go bankrupt. If the data is halfway correct you can power your house off solar panels, at least you can reduce the number of kWh you buy from the grid, depending on where how much sun you get. In the UK and Germany there is a lot of sun during the summer and in the winter its not great but it certainly helps. Without a buffer battery to use up what was produced during the day it's pretty pointless. But if their claims are correct and a 3 grand battery can buffer enough juice to power a house of 4, that sounds pretty awesome so how can they mess it up?
Just a wild guess here, but maybe it's because they are like so many Green companies over the last 15 years, full of shit and have stolen billions of dollars. I could be wrong though.
@Bad_Influence @natbone not sure if you're responding to the first or second link I posted but according to the first link's information, the DOE allowed the technology and jobs to move overseas, violating its own licensing rules while failing to intervene on behalf of U.S. workers in multiple instances.
What the hell is up with that and why aren't they responding to interview requests?
It kind of makes you wonder. But …
After four months in limbo, saltwater battery maker Aquion is back in business.
Juline-Titans LLC acquired the bankrupt Aquion at auction for $9.16 million on June 20. That price beat out a stalking-horse bid of $2.8 million from Austrian energy storage firm BlueSky Energy. Aquion announced a resumption of operations July 21.
The new corporate owner is another source of mystery. Juline-Titans, which registered in Delaware on May 30, is an affiliate of a Chinese investment holding company, China Titans Energy Technology Group, which specializes in power electronics. The more recent announcement, though, refers to the new investor as "a majority-American joint venture."
2 patents that went to market were bought out by Ford and shelfed, they were cars powered by water.
As the world becomes more Corporatized and small businesses get crushed, you'll see who is in whose pockets. Carbon Emmissions were created by the Oil and Gas companies.
Here we're heavy Oil And Gas, it's no secret that the ones in the big boys club would either work or buy into shares of small companies, junior oilfield companies. These companies would do Share matching where for every dollar you'd spend they'd pay 1-1.5x the cost. Some guys would spend a lot of money, get a lot of shares and then big companies like: BP, CNRL, Cenovus, etc would buy them out and the price of the shares they put in would sky rocket. These guys new this was going to happen, a lot of them, and you'd see a guy making a modest 70-100k a year become millionaires with a single buy out. I know of quite a few in my town, even worked for some and they wouldn't shy away from sharing that. They'd brag.
You just gotta follow the money, watch Pelosi, she's great at it. Look at stocks of drug companies prior to pandemics… These guys up top know, they don't take stupid risks with their money, it's not luck or skill, it's all set up.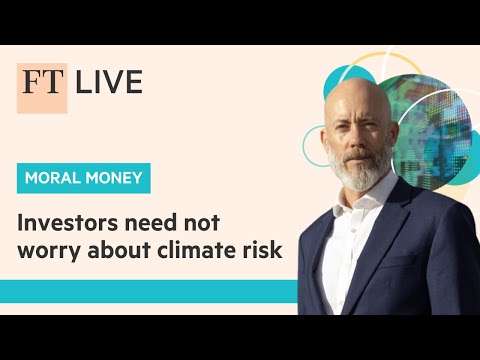 Thanks for chiming in, SD. Idk if you read the first link I posted but between that, the second link and what you found and posted above, I'd say this whole thing stinks. I'm willing to wager that this is part of our debt paydown to China. I see that China U.S. debt holdings went down under 1 trillion for the first time in 12 years. And once again our government threw its own people under the bus. We could have had a good amount of clean energy these past 10 years.