http://e-liquid-recipes.com/flavors?q=(OSDIY)&sort=num_recipes&direction=desc
…something like this?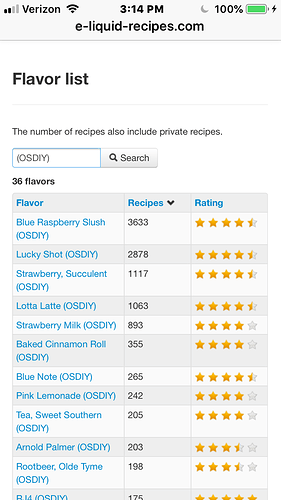 This link might be of some use to you as well…

That's fantastic! Thank you!
It's good to talk to you again. I've had some questions for you I'll have to run by you later.

Thank you, that is very helpful too!

I'll be adding to that, and updating/highlighting some issues within, hopefully in the next day or two!
Make sure to "track" that thread!

EDIT:
MY BAD! I was referring to THIS thread: