While poking around the basement I found a box with some old mods. This stuff was top notch gear back in the day.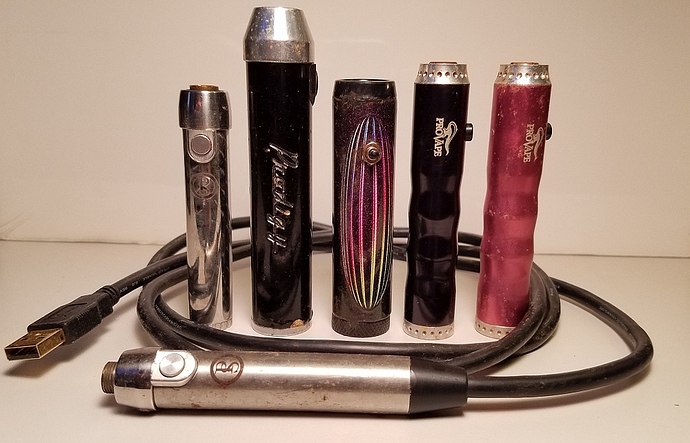 From left to right:
A Pure Smoker 14440
A Prodigy by I dunno, maybe Pure Smoker. Man I loved that Prodigy. I think I owned 3 over the years.
A very early no-name 18650.
Then 2 early ProVape 14440s. My wife loved those.
Down in front is a Pure Smoker USB-Passthru. Batteries? We didn't need no stinkin' batteries.