Oh good! a 24mm RDA, I haven't read a review on a 24mm RDA for at least…ooh…3 minutes?..
I know that's what you're thinking, and I don't blame you in the slightest, the market is sodden with the things, all trying to be cleverly innovative and all trying to be the next Goon…only with hopefully more competent customer service (ooh)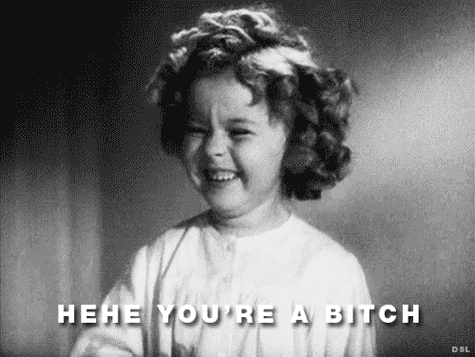 6 months ago I made a comment in one my reviews that I didn't know what else there was to do with a 24mm RDA…where else could they go?..What else could be done? You had every top tier reviewer in the world putting their spin on most Vaper's staple dripper…even the odd supplier was trying to get in on the act…with unsurprising results…
And here we are again…another 24mm RDA, manufactured by Geekvape's spin off company Digiflavor and designed by another video reviewer, and this time it's the turn of much loved and respected Brian from the popular tube channel 'The Vapor Chronicles'…I don't personally know the guy for reasons that I am sure confuse Brian himself but I have heard nothing but good things about him…and I am almost certain…he says the same thing about me…what with my … booming… popularity…n all…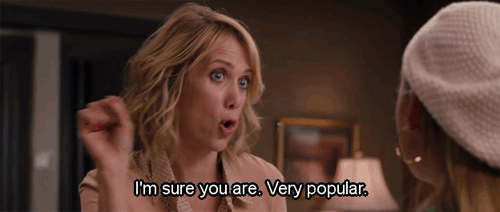 Regardless…His RDA has been making waves across this foggy sea of ours with nothing but high praise causing more than it's fair share of anticipation from the vaping community…is this it?..will the Drop actually be big enough to finally smash the Goon's legendary status??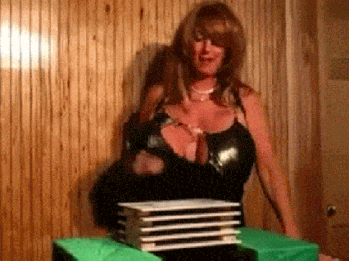 You know how I like to keep abreast with the latest in RDA innovation …(sigh)
…
And a warm welcome to you once again my fanatical fluffy flavour freaks, today we have yet another much anticipated device from Geekvape…well…Digiflavor…same thing really, Digiflavor have been big hitters in the vape game for a while now and man do they love doing collaborations with vape reviewers…I'm still waiting Digiflavor…seriously…get your act together…I won't wait forever you know…
This time Brian from 'The Vaper Chronicles' is brought to the fore with his rendition of a 24mm RDA…and damn…the boy did good, the hype is real brethrans and sistrens…courtesy of my glutton for punishment suppliers Heavengifts
I present to you…the Digiflavor and TVC collaboration…Drop RDA
Sample packaging…pay no notice…
Tell em Snoop…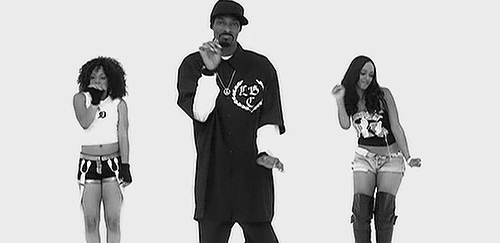 The Lowdown
The Digiflavor Drop RDA is a 24mm dripper with a unique 4 post raised build area and one of the most effective adjustable airflow designs I have used to date. It's available in just two colour variations, SS and black…and…black and SS…?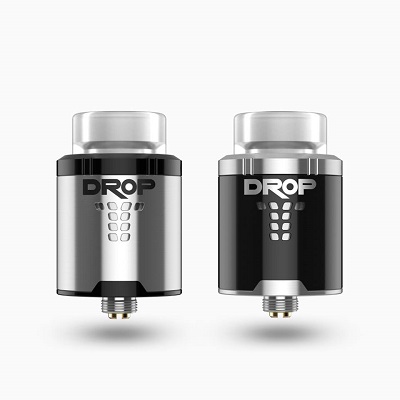 Not really a fan of the appearance of these colour combinations but I'll come to that later.
From the top we have custom tip friendly 810 fitting with an internal O ring and in the package we have an acrylic frosted clear 810 tip…which I love, and a thin wall Ultem 810 drip tip should you have a tiny pursed mouth…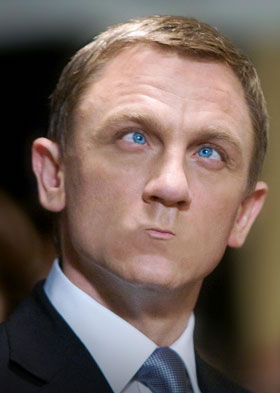 Which I don't love…this thing does nothing for the look of the Drop at all but at least it's an option should you not like using stubby drip tips.
Also in the package you get the customary baggy of O rings, spare flat head grub screws, a 510 adaptor and a tri driver…I did take a picture of the package but I took so many damn pictures of this thing I had to whittle it down…and it doesn't really make for an interesting image lets be honest…
The top cap plays an integral part of the whole airflow mechanism and is one of the two things I absolutely love about the Drop, it works in the same way as many other RDA's right back to one of my old favourites the Mutation X V4, not so much of a new idea…but more of an updated one…and utterly brilliant…
It also doubles up as a hole saw…should you need one…
The accompanied air flow holes in the sleeve of the Drop …of which there are 10 on each side, are laid out in a 'T' shape and are individually adjustable thanks to the unique stepped design of the inner sleeve, just turn the top cap and watch each hole close independently to finely tune your perfect air flow from the top row…down to the bottom. This works incredibly well as it spans the whole height of the build deck so you can bring the airflow down lower to come in underneath your coils for more flavour…or bring it higher and more open to throw those lovely thick fluffies.
Only one issue with this that I found and that's the O ring that holds the top cap in place…wayy too tight, I swapped it out with one of the spare O rings in the baggy in case the one fitted was just freakishly thick but I still had the same result, if I left this thing alone for a few minutes there was nothing I could do to get the top cap to move, I had shove my finger inside to try and pop it out…which also wasn't easy…I had to lube it back up with some liquid and start again…it would be fine at first…still stiff but movable…then it would tighten up again…it just needs a thinner O ring, one thin enough so that not only can you adjust the airflow…but also so that you can remove the top cap for painting your coils without having to remove the barrel.
Another excellent addition to the barrel is the cut out notch at the bottom on each side which fits over a step on the base, again not a new idea, this was done on the Dejavu RDTA and I noticed how useful it was on that too, it does two things, firstly it lines up your airflow perfectly with the side of the coils and secondly it really helps with screwing the RDA onto your mod as it stops the base from spinning inside the barrel…especially useful if you have put it on too tight, more than once I have had to remove the barrel and get some pliers on the posts to remove a stuck on RDA…nice touch.
The next image I have named…(ahem)…Drop - The base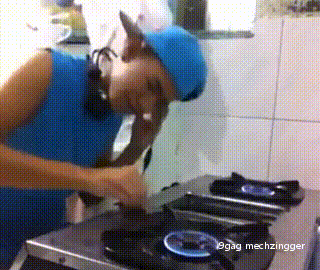 Hybrid compatible gold plated pin and yes…that's the included squonk pin…which is HUGE …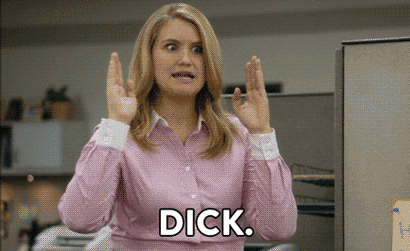 And thrusts it's way right up the RDA's wrong'n to stand loud and proud in the base of the build deck.
Without squonk pin…and with squonk pin.
The Build Deck
Well…you've already seen what makes this build deck so very special and unique…and although special and unique doesn't always necessarily mean good…on this occasion…it very much does…
On the gold plated deck we have 4 posts raised high above the base…and this is where the Drop get's it's name, you simply 'drop' the coils in…think post-less deck…with post's…(?)
The post's are designed in such a way that you can drop your coil leg in, position it, tighten up the flat head grub screw and then…and this is the good bit…simply trim the legs underneath thanks to the slash cut notches on the inside giving your clippers enough access to trim the legs high up…(by the way…no coils included in package…grrr)
Leaving a very tidy and flush finish…
And those post holes incidentally are massive PLUS the grub screws go the right way so there will be no twisting of any legs…anywhere…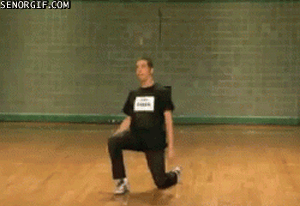 To put it simply…this is THE easiest deck in the world to build on.
There is also a ton of space in this deck for cotton AND air…you could pretty much stuff a whole sheep in there and still have space for airflow.
The sheer amount of cotton in there coupled with the incredibly deep juice well means this thing will hold a ton of liquid.
OR…if you're feeling vaguely adventurous…you could do this …
Which is precisely how I have mine…LOVE my triple coil builds at the moment and this was by far the easiest deck out of any of my 24mm RDA's to accommodate one…even more cotton…even more juice…I'm so glad I DIY my own liquids…and no…that's not a euphemism …
It will of course be more than happy with a straight forward dual coil build, with 'normal' slightly less psychopathic twisty's…
All in all this deck offers a LOT of build options, you could quite easily fit a quad build in there if you wanted to, it has become my favourite build deck so far…if only they made a 30mm version…I would be all over that shit…because the vape off this thing…with that triple build…and an offensive (but safe) amount of wattage…is incredible…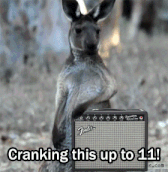 The Vape
Incredible (you said that) …The airflow is silky smooth, the top cap is beautifully domed and the coils are that high that the easiest place for your air to go is underneath, and the distance between the coils and the tip is as minimal as possible…put all those things together and I honestly don't think it can get any better…it's exactly the set up that an RDA needs to give amazing flavour and vapour quality…and with a triple build?..well…if you like thick warm flavoursome clouds…this is where you need to be…it's absolutely gorgeous.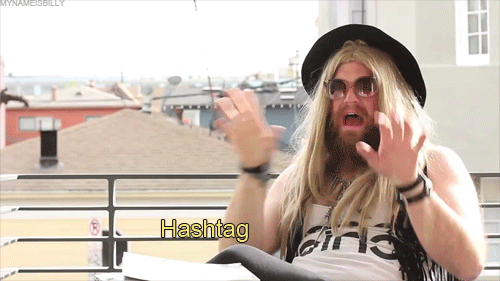 On full bore the airflow is very free but it barely makes any difference to the flavour production, I kept mine wide open purely because of the heat coming from my triple build but the options for fine tuning the Drop are endless…the specs however…thankfully…are not…
The Specs
Specs:
Size: 24 x 26.5 mm
Drip Tip Size: 18 x 8 mm
Deep and spacious juice well
Kit Contents:
1 x DROP RDA
1 x 510 Drip Tip Adapter
1 x 810 Clear acrylic Drip Tip
1 x 810 Ultem drip tip
1 x Allen Key
1 x Spare parts pack
1 x User Manual
1 x Bottom Feed Positive Pin
Almost painless.
Final Thoughts
My final thoughts are more than likely quite obvious, Digiflavor and Brian have hit a home run with the Drop RDA it's that simple, the flavour is nothing short of epic and the cloud production is more than admirable. The build deck is one of…if not the best I have ever built on…certainly the easiest, the build quality and machining is top notch, it comes squonk ready and the only 2 gripes I have are the PITA o ring holding the top cap on and…the colour choice…
Now this in my opinion… is either a mistake or…a touch of sales orientated genius… I personally think the SS on Black and vice versa make the Drop look cheap, it doesn't go and although it might make it stand out amongst the crowd I think the vast majority of vaper's would rather have solid colours given the choice…and the only way you will be able to achieve that…is if you buy 2, one of each colour, and then swap the bits around…crafty…but…very tempting, because the exterior of the Drop needs all the help it can get to be perfectly honest as it's about as uninteresting as it gets in the looks department but…at least it would look sleek in one solid colour…but then when you consider just how good every other bit of the Drop is…the looks really do become secondary…Goon Killer?..well…It's my opinion that the Goon was killed long ago, there are at least a dozen top shelf RDA's (if not more) that have arrived since then that surpass the Goon in innovation, flavour quality and pretty much every other area…the Goon may of set the bar for a lot of vapers and earned it's 'legendary' status, but apart from popularity the bar has been set higher in almost every area since…and that is most certainly the case…with the next category.
The Price
Apparent full blown retail of the Drop is upward of £40.73 / $54 which is obviously too expensive in today's over saturated market…too much competition, so Heavengifts currently have it with a third off at £27.15 / $36.00, plus on top of that I can get you a further 15% off if you put in my discount code APUGS15 at checkout bringing it down to £23.08 / $30.60 …which is perfect. Find that deal here…
Digiflavor Drop RDA - Discounted Price
I can recommend the Drop RDA to everyone…there are enough options available that it would be hard not to find a build that will rock your world.
And as ever my doors are always open over at Steampugs should you wish to see how the Drop scored against other pieces of awesome vapeology and if you come to visit be sure to check out the other reviews from the Steampugs Steam Team and have a peruse around the shop where you will find quite a wealth of bargains and even the odd discount code.
I am sat here finishing off this review while my beautiful other half is starting to go into labour with our second (My third) little bundle of loveliness so if you leave some of your much appreciated and always awesome feedback below and I don't reply to you straight away …there's a chance I may be a little busy

but I will reply to you as soon as I possibly can…love you all in a slightly uncomfortable and highly inappropriate manner


Get ready for the Drop.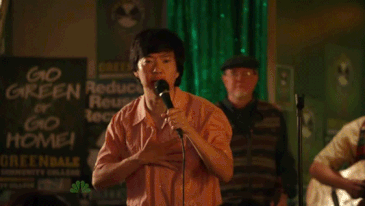 Until next time
Pugs.