It feels like an eternity since I've reviewed a Smok product, This time last year Smok was on an almost global mission to take over the world 'evil villain style' with a tsunami of innovation upon the vape market…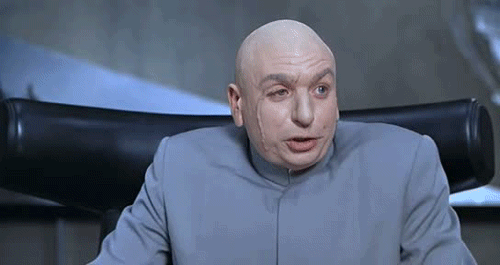 You'd think after the success of the Alien… Smok would be literally rolling in the Benjamin's with enough resources to keep up the momentum but for reasons I can't quite fathom…they appear to be resting on their laurels leaving the innovation to their rivals and consequently being dragged out of the 'big chair' by the other Shenzhen 'all stars' …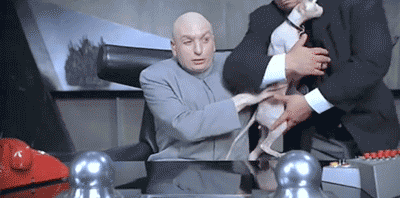 Now i'm not referring to sales…I recently went to Vapefest and any stalls that were selling hardware had far more Aliens on display than any other product…so it's still incredibly popular…But that being said…vaper's like 'new' …they like to be seen with the latest and greatest toys to the point that it's almost a fashion, Things trend, Last year's devices are exactly that and unless you keep pumping out new ideas that improve your inventory then people will stop looking…when's the last time you showed off your Alien to someone only to get the wide eyed reaction of "oh wow that's awesome where can I get one??"…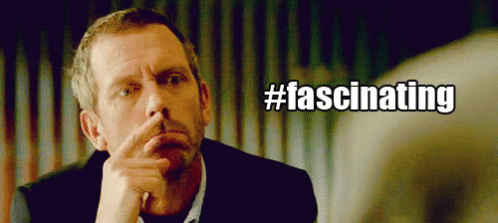 Just sayin…
---
Hello once more my bakery billowing Brethren's and Sistren's, back again with something that…for all intents and purposes I could literally just show you one picture of and not say a word…and you'd all know what it was, how to use it and how it performs…that would indeed make my life easy …but an entertaining and (semi) informative review…it would not maketh so…I'll do me best guvnor…
Left on my doorstep by the Gearbest stork…I present you with …the Smok G150 Kit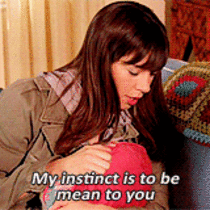 I have a love/hate relationship with Smok more than any other vape manufacturer out there, I love my G-Priv, I think it's the best device Smok have made to date, but out of all the Smok products I have owned of which there is more than a handful…it is the only one still alive…and I might add…still looks good as new…unlike the Alien which appears to react badly to oxygen as soon as you take it out of the box…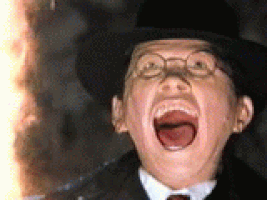 So it's kinda interesting to see if anything's changed.
As I said earlier…you'll take a look at that picture of the G150 and instantly recognise almost everything about it. The Mod is a 150w 4200mah internal battery affair which does everything the Alien did, TC, all wires, same screen, same controls, same menu…same everything…just less power and no 18650's…I'm not slating the chip, it has an above average track record and the display gives you way more information than most other mods crammed onto it's small OLED screen…which is nice if you like …numbers …n shit
It is also a lot shorter…and heavier (due to the internal) and has a kidney shaped 'hip flask' form to it…which I actually like as it makes it much comfier to put in your pocket and fit in your hand…
As far as the internal 4200mah battery goes well…here's the enigma, you can fit 2 x 18650 easily in this body which leads me to believe that the internal is actually 2 x 2100mah 18650's set in series but I haven't had it on the operating table to open it up and check and I could very well be wrong…I'm just saying it could be…Smok have decided to run with the internal anyway…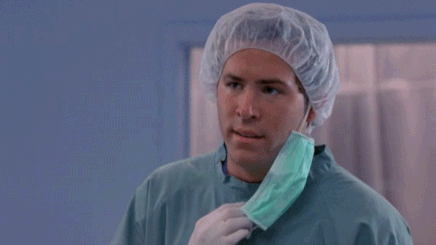 Good question…for me personally I kinda like internals, My favourite regulated device is the VTbox DNA 250 which has one, But that's only because I have a lot of devices to use at any given time, If it runs out I just plug it in and use something else, But if the G150 was a vapers sole device, They would have to be pretty frugal with their energy usage to get a full day out of it and plug it in overnight otherwise…they'd be shit outta luck for the few hours it takes to recharge. I used this exclusively for a few days to test the battery, I pretty much chained vaped it at around 80w and it ran really well but would always fall flat unexpectedly by mid afternoon…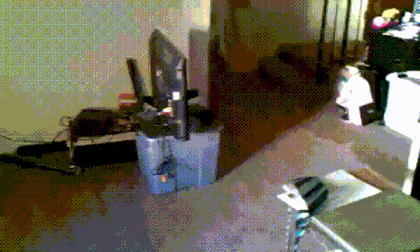 That's not to say it doesn't have it's uses, It's a perfect 'car kit' mod for me, I can plug it into the cars USB when it gets low and it's a nice and compact unit so it fits in the little arm rest box perfectly, But as my main device that internal would just piss me off at the most inopportune moments…There is however the added financial bonus of not having to buy 4 x 18650's (if you had only 2 you would be in the same boat) and a charger…adding another £40 or so to your kit…swings and roundabouts.
It's a solid enough device though, Certainly hefty…and after a week of use it hasn't picked up so much as a scratch so it would appear the Aliens skin problems have since been sorted.
The 510 is nondescript and plate-less with a relatively springy pin…seems alright…? But I'm guessing that paint is gonna get a bit of punishment from any tops you put on there.
The fire button is also…quite…normal, nothing special at all, not sure if it's plastic or alloy, not particularly clicky…does the job…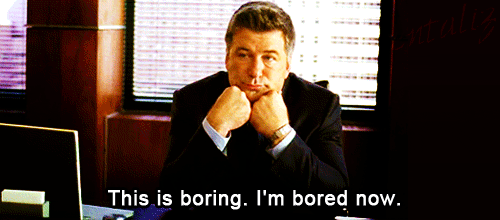 oh my word…
Right…let's move on…you get the gist…so before we move onto the Big baby beast tank…something that everyone knows about…I need a minute to think about what the fuck I'm gonna say about a tank that's been around for what seems like forever…I need a distraction…
LOOK AT THIS!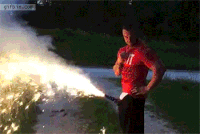 Right…compose…The tank that comes with the G150 kit is of course…the TFV8 Big Baby Beast tank…
Which is basically a Baby Beast tank that's been working out slightly…not a full on steroid abuser like the Cloud Beast…but somewhere in the middle, It's a 24.5mm width tank that holds a respectable 5ml of your finest and has at it's disposal an arsenal of different coils available…including a pretty solid RBA (Not included in the kit)
Pre-installed you get the V8 Baby-Q2 core 0.4ohm dual coil…coil…which is actually a kinda nice vape, break in isn't too long, flavour is more than adequate and the cloud production is above average. It also comes with the Baby T8-Core 0.15ohm octuple coil…coil…coil…which has a slightly less restricted airflow for those moments when you have to absolutely fill a room with thick hot smog…which…I obviously prefer. 2 things with these coils…good and bad, Smok's reputation with quality control when it comes to their pre-mades is less than great, I have had coils last anything from 2 days to 2 weeks with constant use but…that was in the past…my experience with the newer wave of Smok coils is pretty much nonexistent but from trying the coils that came with the kit I can tell you that…they're alright…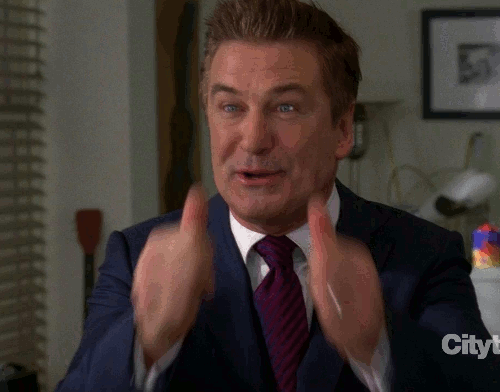 The top fill on the BBB is exactly the same as it has always been…well…if it ain't broke…
All in all…the BBB is a very good tank, everyone knows that, it's VERY tried and true and will do for almost any vaper out there, I mean so it fucking should be it's been around long enough to have all the problems well and truly ironed out so Smok really have no excuse should QC issues arrive again…just my opinion.
Within the Kit you get everything you would expect including the (too thin) orange and black vape bands, spare O's, spare tank, top fill gasket (all important and the only thing I ever had to constantly replace on my old Smok tanks), Extra coil and a USB lead…oh and of course the manual…but who reads those really…
I am less than enthused for the next part…Kit's have a tendency to over stay their welcome in the specs department…
Main Features:
SMOK G150 Mod:
Built-in 4200mAh rechargeable Battery
Wattage: 6 - 150W
TC range: 200 - 600 Deg.F
Magnetic cover
Resistance range: 0.1 - 3 ohm ( normal ), 0.06 - 3 ohm ( TC )
Material: zinc alloy
Thread: 510
TFV Big Baby Tank:
Diameter: 24.5mm
Capacity: 5ml
Resistance: 0.15 ohm
Material: stainless steel and glass
Thread: 510
Specification
Product Details Brand: SMOK
Model: G150
Material: Glass,Stainless Steel,Zinc Alloy
Mod Type: Temperature Control Mod,VV/VW Mod
APV Mod Wattage Range: 101-150W
APV Mod Wattage: 150W
Temperature Control Range: 200 - 600 Deg.F
Power Supply: Built-in rechargeable battery
Battery Capacity: 4200mAh
Connection Threading of Battery: 510
Atomizer Type: Clearomizer,Tank Atomizer
Atomizer Capacity: 5.0ml
Atomizer Resistance: 0.15 ohm
Connection Threading of Atomizer: 510
Dimension and Weight Product weight: 0.3200 kg
Package weight: 0.4400 kg
Product size (L x W x H): 10.50 x 4.90 x 2.90 cm / 4.13 x 1.93 x 1.14 inches
Package size (L x W x H): 14.50 x 7.00 x 4.00 cm / 5.71 x 2.76 x 1.57 inches
Packing Contents Package Contents: 1 x G150 Mod,1 x TFV Big Baby Tank, 1 x Baby - Q2 0.4 ohm Dual Core ( Pre-installed ), 1 x Baby - M2 0.15 ohm Dual Core ( Optional ), 1 x Replacement Glass Tube, 1 x USB Cable, 1 x English User Manual, 1 x Spare Parts
IT'S JUST FUCKING WORDS!..give me strength…
My final thoughts on the Smok G150 kit are thus…If you are shifting up a gear in your vaping career from pens…or smaller tanks then the G150 kit is right up your alley, It will very much serve you well, All you need is juice and you're a walking billowing mist machine in no time whatsoever…and I think this is the target audience, It's not trying to make history or break any records, It's all you need and nothing more. It's a solid kit, It feels really nice in the hand and unobtrusive in the pocket due to it's hip flask shape, It's super compact and has enough functions to cater for most vapers new and old alike and also comes in the following colours…so glad I got the gold…
It also has more than enough umph to power an RDA with a chunky build should you not want to use the tank or just fancy a different flavour…so it's versatile…(This is what's on mine in the car…for those traffic light moments) It's a good kit, nothing new, but what it does it does it really well…what else is there really to say about it…durability and longevity are unknowns for me so…how much does it cost to buy a complete kit these days…well…currently at time of writing Gearbest have this on sale for £43.35, does that sound like a lot?..not when you think you are saving £40+ plus on batteries and a charger, So I think that's a really good deal…find it here…
Smok G150 Kit with Big Baby Beast
I'm hoping Smok's R&D dept are currently working on something newer and more exciting than the regurgitating catalogue we have at the moment but nothing they have done over the last 6 months has made much sense to me so…who know's what they'll come up with next…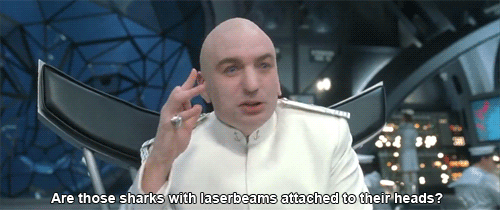 As ever…my door is always open over at Steampugs if you would like to come and see how the G150 Kit scored against other awesome pieces of vapology, and while you're there take a sneaky peak at the new listings in my store…some cool stuff and great prices.
Until next time.
Eternally Vapeful
Pugs.