Guess what Triade means?..'A set of three' …So I'm working with a mod that takes a set of three batteries and has a name that means exactly that…a Mod with a name that actually makes total sense…
I mean this never happens…wtf am I supposed to do with that…??? That's just no fun at all!! There's a person sat in an office somewhere who's sole purpose was to sit there and come up with a name for this mod which must follow at least one of the following 2 criteria…It must be named after some obscure mythological creature…or be called 'Kevin'…
But noooo…dumb motherfucker had to overthink it…tried to be 'clever'…and now look…I feel I am perfectly within my rights to email them and tell them exactly what I think about this 'name' choice…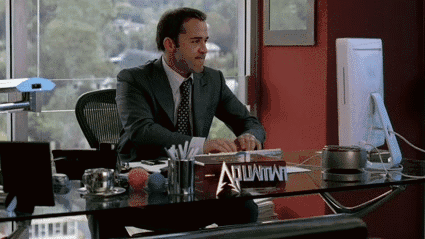 So…bit of a loss for words really…not totally sure…what I'm supposed to do now…I always have this so meticulously planned out…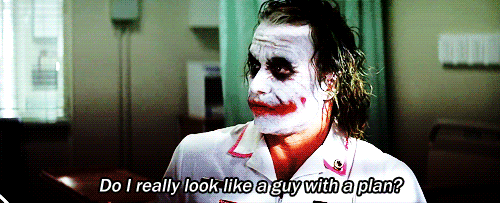 Fair point…
---
Helloooo again! my mighty morphing pineapple frogs…see!..how hard is it to make so little sense!..I've been making no sense for yeeears and it's worked out absolutely fine for me, Today however, It would appear that my sense making abilities are going to be put to the test, Not only am I reviewing a device that is sensibly named…But I have also been testing it rigorously for well over a month…something I never have the luxury of doing and something that really…if your reviewing something…is the sensible thing to do. The reason for this…is also sensible. 2 months ago I reviewed a device that for all intents and purposes could very well be the twin brother of the device I am reviewing today…The Think Vape Finder 250. Lost Vape and Think Vape both hail from Shenzhen and until very recently have both been bringing out devices that are almost identical at almost the same time raising eyebrows across the vaping universe and sparking many debates as to who's devices are better so…lets…crack…the fuck on.
Supplied to me for the purposes of this review …and also to shut me the hell up …by my partners in crime Gearbest
I Present to you…The Lost Vape Triade 250…or…'Kevin'…as I choose to call it…
Now the Triade is not a new device by any stretch of the imagination but since it's launch the Triade (and also it's doppelganger) have both been given very tasty price cuts so they are absolutely worthy of another gaze…especially given the fact that they are both driven by Evolves full fat DNA 250 Chip which is still one of the best chips available especially for temp control…if you can get your head around the Escribe software that is…which I never have…for the simple reason that I have the attention span of a 13 year old boy and when on a computer I am far too easily distracted by…well…boobs mainly…
What I have done however is use both the Triade and the Finder solidly for a number of weeks/months and have got a sound idea of what they are like to live with and if they are any good, And although this review is primarily about the Triade there will be comparisons throughout because…well…reasons…
Now…first things first…The Triade is presented in the (2nd) best way I have seen to date, I mean it's really impressive…
The leather clad triangular case with a magnetic door reaaaally oozes quality and gives you a proper sense that the mod you have just forked out your hard earned cash on was a wise choice… and as much as I absolutely loved this I do have two gripes with it…firstly…if you're going to present something in a beautiful leather clad box then please…don't make the insert out of moulded felt covered thin plastic, It creases and cracks and just looks shit…and secondly…well…the box serves no purpose afterwards…you literally can't use it for anything else so it's only gonna sit in your spares cupboard which I think is a shame…Still a damn site better than the effort that was put into the Finder packaging though to be fair.
That being said…it's not a major issue…Like I always say to my Mrs when talking about my trousers…It's what's inside that counts…'A fat arse and some shitty underwear?' …I believe was the answer she gave me…could of been worse…regardless…The Triade has been in my daily rotation like I said…for a while…so has the Finder…all in the name of science you understand…I was interested to find out which one fared the best seeing as they are both essentially the same device…or are they?..They might well both be triple 18650 powered DNA250 devices with a striking resemblance to each other but…are they really that similar…?
Appearance

Beauty is in the eye of the beholder as they say and well…I am 'beholding' both mods and after looking at them for many days I can tell you that my perception has changed since I first had them in my possession. I thought the finned top on the Finder was awesome and very sinister looking, plus it made wider tops look like they fit, But when I opened the Triade I'll be honest…I was a little disappointed with the flat looking almost plain appearance to the 510 area in comparison…
It's only after prolonged use of both devices that you soon come to realise that those fins on the Finder are a gigantic…pain in the arse. You can't keep juice or dirt out from in between them so it's always dirty and wet (don't even…) And the much easier to keep clean Triade suddenly starts to make a lot of sense…And although 30mm tops can have a little of the (shudders) dreaded overhang on there…because the 510 is centrally located it doesn't look too obvious…But…there is still room for improvement in this area, A triple bat 250w mod…these days…should really have the ability to fit the girthier tops on without any overhang at all especially with their growing popularity.
The battery doors on both devices are held in place by several strong magnets although I did have to glue the magnets back in with the finder…They are also both wrapped in your finest exotic death…
Both claim to be Ostrich yet the Triade leather feels more supple and is a beautiful tan colour where as the Finder Ostrich looks like it was at least 86 years old at it's untimely death and did indeed…spend most of it's life being plucked and roasted…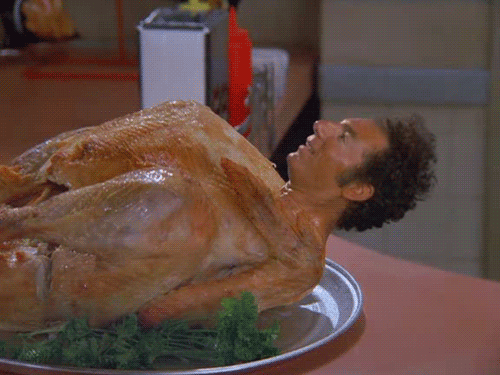 As far as overall design of the Triade goes I kind of felt the same way as I did about the 510…This was not a cheap device and I just felt a little more attention to detail would of been nice with regards to the aesthetics but again…the more I used it the more appreciated it's clean lines and understated appearance…
It's very 'classy' looking, sturdy and solid even 6 weeks down the line it hasn't gathered so much as a scratch…the same unfortunately…cannot be said for the Finder…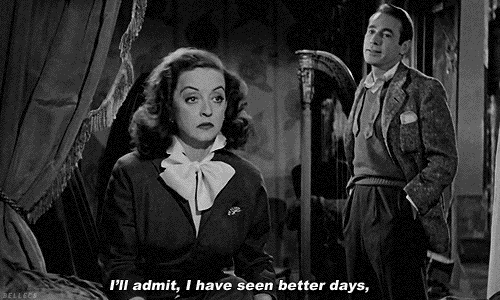 Apart from the early problems I had with it sticking the Finders fire button is also now very scratched…as is the body…I'm not talking 'Alien' scratched but…still…a little worse for ware and it hasn't had any undue rough handling at all…I haven't even dropped it…But when my backs turned it appears the little hooligan goes out looking for trouble and as a result picks up several battle scars along the way…I can only put this down to the finish, The Triade is far superior in this area by all accounts. And while we are on the subject of the fire button the Triade's…which is a lot smaller in comparison…feels a LOT sturdier, The Finder fun button feels kind of loose and wobbly and the Triade is just…solid.
Both Mods look impressive…when new…But there's something about the Finder that feels…cheaper…made to a price with the instruction of 'make a Triade…but do it for less' …And it shows…The fins and the sinister appearance are cool but…only at first.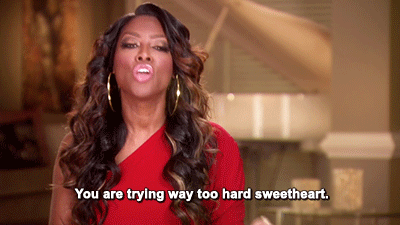 Performance
Obviously in this category they match like for like…they use the same brain and have the same power, They can both be tinkered with via escribe software and if you are a straight shooting wattage vaper and closed your eyes you wouldn't know which one you were using…These are DNA devices and and it's this alone that bumps the price up on both, The DNA chip is an expensive little tinker but…there isn't a lot that can beat it when it comes to customisation options and temperature control…neither of which incidentally…give me a party in my pants, Still…I wouldn't judge anyone for being that way inclined…(absolutely totally would)
As a rule…95% of the time I use my Whiterose PWM mods but…They're both in for repair because I'm incredibly clumsy and simply HAD to take them everywhere I went…all the time…for ever…So DNA 250's is where I have been at…The closest thing I can get to my WR hit is around 150w on my 30mm RDA's…it's not the same…like…at all…but it's acceptable and the battery life I get on these triples even at that wattage is impressive to say the least and doesn't really suffer any battery drop until you get right down the gauge…I see this as a massive plus point for both…now then…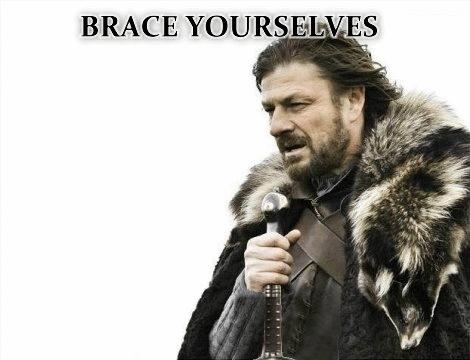 The Specs are coming…I know this is the highlight of the show for some of you (cough-weirdos-cough)
The Specs
Main Features:
Wattage range: 1 - 250W
Output wattage: 0.5 - 9.3V
Output current: max 55A
TC range: 200 - 600 Deg.F
Supports 3pcs 18650 batteries ( not included )
Resistance range: 0.1 - 0.2 ohm
Firmware upgradeable
Powered by Evolv DNA250 temperature protection board
With Evolv's Escribe software, dial in your perfect vape with over 93 potions
On board and mechanical reverse polarity protections
Magnetic battery cover with customized genuine leather
0.91 inches OLED screen
Material: zinc alloy and leather
Thread: 510
Specification
Product Details Brand: Lost Vape
Type: Electronic Cigarettes Accessories
Accessories type: MOD
Model: Triade DNA 250
Material: Leather,Zinc Alloy
Mod: Temperature Control Mod,VV/VW Mod
APV Mod Wattage Range: Over 200W
APV Mod Wattage: 250W
Temperature Control Range: 200 - 600 Deg.F
Battery Form Factor: 18650
Battery Quantity: 3pcs ( not included )
Battery Cover Type: Magnetic
Dimension and Weight Product weight: 0.1920 kg
Package weight: 0.3300 kg
Product size (L x W x H): 4.80 x 3.80 x 8.80 cm / 1.89 x 1.5 x 3.46 inches
Package size (L x W x H): 15.70 x 7.30 x 8.50 cm / 6.18 x 2.87 x 3.35 inches
Package Contents Package Contents: 1 x LOST VAPE Triade DNA 250 Box Mod, 1 x USB Cable, 1 x English User Manual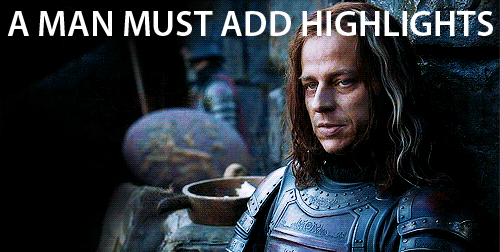 The Final Thoughts
My final thought's on the Lost Vape Triade 250 are pretty much as I expected, After handling a …handful…? of Lost Vape and Think Vape devices over the last year there is definitely a pattern…I'm still not 100% sure who is stealing designs off who but…my guess has always been that Lost vape are the originals or at the very least…are certainly the better made.
They feel absolutely solid and very well manufactured and Think Vape devices just feel like cheap copies in comparison…except thy're not particularly cheap. Both are good devices don't get me wrong, They both have great hand-feel for triple battery devices, they both will push accurate power, they both rely on the callous murdering of Ostrich's and they both will serve you well but…with the Finder the hand-feel you can (probably) put down to a copied design, The performance you can put down to Evolve's chips and what's left is…well…The quality of the manufacturing, And in this area alone… the Devil is most certainly in the details…The Triade is made to a much higher standard and 12 months down the line I envision the Finder not ageing nearly as well as the classy and solid Triade which will send the pretender packing in the triple battery high end mod market.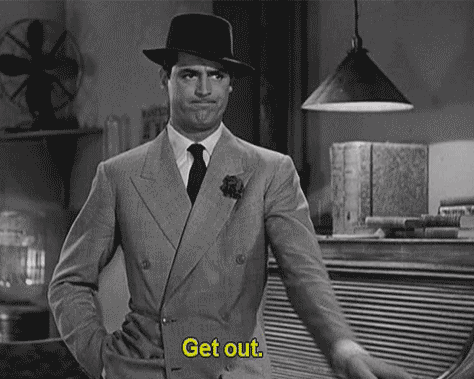 The Price
Like I mentioned at the start the price on both devices has plummeted by more than a third since launch which makes either device a tempting consideration, In most cases the Triade is still between £25 and £30 higher but even still I think it's worth the extra cheddar for the difference in quality.
The Triade at time of writing is asking for £119 as apposed to the Finder's £93 but embarrassingly…and probably due to the price drop…they appear to be out of stock of the Ostrich skin version at Gearbest…I don't know when stocks will be replenished with them but they do have the plain brown leather version at a very pleasing £92.33 which is a no brainer for me…find that deal here…
Lost Vape Triade 250 - Brown leather edition
Pleasing news for Ostriches everywhere…
For now I will be enjoying both devices, At least until my beloved Whiterose PWM collection is replenished, But the Triade has grown on me considerably since I received it, The clean classy design and impeccable build quality make it a clear winner in the triple battery device category and if you can afford it…I absolutely recommend it everyone.
As always my doors are always open at Steampugs (so we've heard) and if you would like to see how the Triade scored against other pieces of awesome Vapeology then feel free to wander over…and while you're there take in the sites and peruse the shop where many bargains and even the odd discount code can indeed…be found.
Coming up in the following weeks we have a very exciting and diverse collection of stuffs for your entertainment brought forward by the ever growing Steam team of reviewers so stay tuned and keep your peepers peeled…exciting times ahead.
Until next time
Eternally vapeful
Pugs.