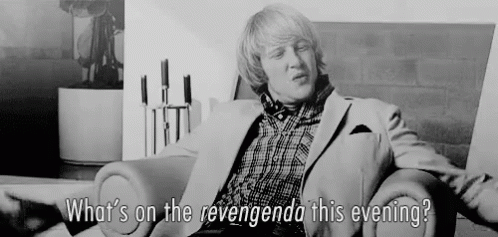 Well…revenge…for one…apparently…not sure what on or who with but the latest offering from Vaporesso sure is angry about something and has 220 vengeful reasons to hate on anything you're brave enough to screw into it's head…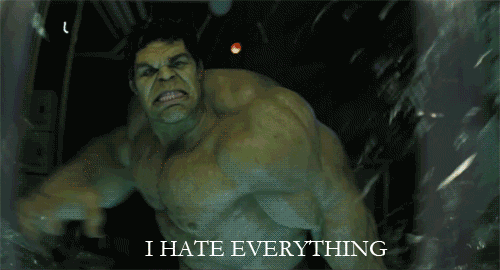 No messing about with this one…we're going straight into no-nonsense review mode because…well…I'm scared…
---
Hello again my hopefully not quite as spiteful as what I am about to review billow brigade, Quite the fired up little vengeful vixen we have on our hands today, for reasons no one really seems to know, must be a woman (ooh careful)…The people responsible are Shenzhen Smoore Technology Limited under the trademark name we all know as…Vaporesso. I have in my arsenal a handful of Vaporesso goodies, My 2 Tarot's have been my work back up for 2 years…still goin…looks like shit but, never skips a beat…just…falls over a lot…must be all that bourbon custard I vape…

And of course the Tarot Nano which in my opinion was the best mini mod of last year, more features than a lot of mods 3 times it's size and price so…what indeed is on the revengenda…well…Iron mans helmet as it goes…fairly certain they actually wanted to call it the Avenger…courtesy of my fellow super heroes at Cvapor…The Vaporesso Revenger 220w Mod.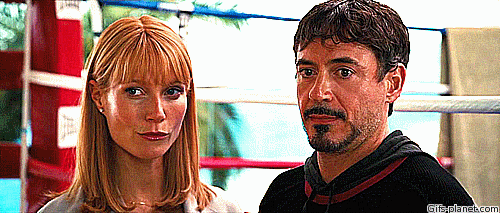 The Revenger is a 220w dual 18650 powered fully TC capable ultra compact device that is Vaporesso's entry into the powerful compact 'Kit' category…think Alien, and Predator (both now deceased for me)…The 'Kit' comprising of the Revenger and the NRG tank, but it's pre made's only so…meh…just the mod for me…although I'm sure the NRG is lovely…if you like that kind of thing…
For test purposes I decided to go with the ijoy RDTA 5s as i'm currently testing it (next review) and…well…I figured it was wise…and no I'm still not particularly a fan of bottom feeders but rather that than pre made's (shudders)…so…without further ado…Revengers assemble!..(I'm sorry)
First impressions…Nice retail presence, apart from the pattern on the front which I thought was water damage or dirt and spent a good few minutes trying to clean the fucking thing before I realised it was part of the design, still…at least some effort was made, In the package…nice braided USB cable plus the usual paper bumf and of course the Revenger Mod. Picking it up the first thing that sprung to mind was…'Feels like a toy…looks like Iron Mans head'…It's very light weight and compact, It's basically a plastic sandwich, Alloy plates front and rear and a moulded all in one battery box as your savoury filling…
Battery cover on one side, held in place with very strong magnets and the screen on the other, and each side has an extremely glossy glass like inlay which looks kinda cool but A- it's a right finger print magnet…and B- will more than likely show a lot of scratches in the future…still…when it's new…it looks bloody lovely…had to pretty much polish it between each shot mind…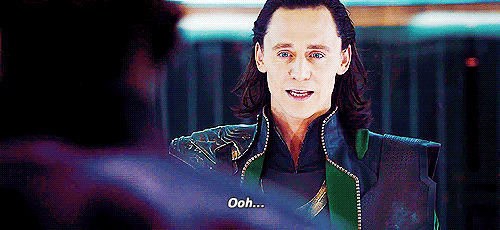 Shiny …
The front screen is clear and easy to read and below it are the 3 function buttons, Left for down, right for up…and centre for the most confusing menu system known to man…hold for 2 seconds to change onto the next mode…do that several thousand times to see each mode…click it fast 3 times once you are on system menu to enter a sub menu…use left and right buttons to toggle through options…hold menu button for 2 seconds on selected sub menu to enter sub…sub menu…toggle to exit and hold for 2 seconds to get back to the start…Cock off…I looked like I was texting someone and I was only trying to adjust the fucking time on it…oh yeah…it has a clock which comes on automatically when not used for a few seconds…which is actually kinda cool lookin…I just…forgot to take a picture of it …
It does of course have full TC capabilities with all you're popular wires as well as 2 memory modes and a bypass function…it's Vaporesso…they love functionality…regardless of how confusing it might be…although let's be perfectly clear on this…I'm not saying it's dysfunctional in anyway shape or form…I'm not saying anything bad about it at all actually, I love it…are you listening Revenger…I love you…I think your great…(Totally don't want to upset it through fear of it blowing my face off in a months time)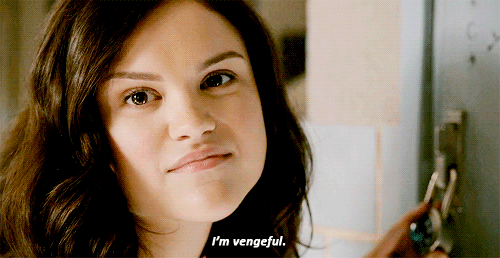 On the top we have a very nondescript 510 which in my opinion could really use a plate because it's positioning is exactly where every 510 should be…IN THE FUCKING MIDDLE,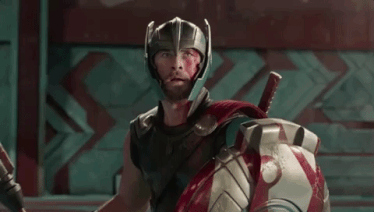 Some people thumb…some people trigger so just…have it…in…the middle!..how is that a difficult concept for manufacturers to grasp…the middle is clearly the best place for a 510 on most devices…and another plus point for that is this…the room you can have up there. Now let me tell you the Revenger is an ultra compact mod, you can tell that by the picture up there of the battery bay, For a dual 18650 powered device it is tiny, and the smooth oval body fit's in your hand absolutely perfectly so how is it…for a device this compact…Can I fit my 28.5mm Armageddon MFG on there with no overhang what so ever…
I'll tell you why…CENTRAL 510!.
And with 220 wotnots at it's disposal it can bitch slap that chunky motherfucker into the dirt…even down to .05ohms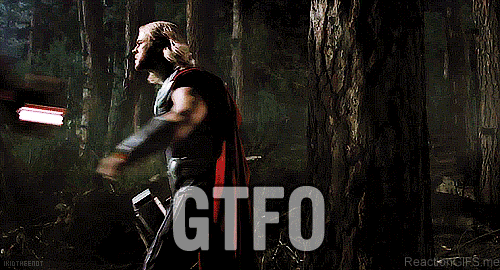 And not only does the form of the Revenger fit your hand so well, the fun button is also perfectly shaped for your thumb, it's long and flush at the bottom and curves out ever so slightly towards the top to match the curvature of your thumb, it's also very clicky…I like this fire button…
At the base Vaperesso have characteristically tapered it to make the base narrower…now this was a huge con with the tarrot, Putting it down on a table was a cliffhanger everytime…was it going to stay up…was a breeze going to gently come in through the window and knock it off-balance sending your glass tank shattering all over the table top…was that math required to correctly adjust the volts to match your required temperature just…too much for the little fella…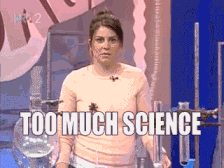 Whatever the reason…it was a shit design, and at first glance you would think they had done it again, The Revenger however has enough girth to sit solid and stout on any hard surface without any intention of toppling over like a 12 year old girl at a Justin Bieber concert.
No…it hasn't fallen over…how else was I going to show you the bottom…tut.
Now for something that makes me feel a little light headed every time I read one…the specs list…
Main Features:
● Supports 2pcs 18650 batteries ( not included )
● Wattage range: 5 - 220W
● TC range: 100 - 315 Deg.C / 200 - 600 Deg.F
● Supports multiple output mode: VW ( H / N / S ), CCW, CCT, VT ( Ni, Ti, SS ), TCR ( M1, M2 )
● Resistance: 0.05 - 5 ohm
● Thread: 510
● Material: aluminum alloy and plastic
Specification
Product Details Brand: Vaporesso
Type: Electronic Cigarettes Accessories
Accessories type: MOD
Model: Revenger
Material: Aluminum Alloy,Plastic
Mod: Temperature Control Mod,VV/VW Mod
APV Mod Wattage Range: Over 200W
APV Mod Wattage: 220W
Temperature Control Range: 100 - 315 Deg.C / 200 - 600 Deg.F
Battery Form Factor: 18650
Battery Quantity: 2pcs ( not included )
Dimension and Weight Product weight: 0.1400 kg
Package weight: 0.2400 kg
Product size (L x W x H): 4.50 x 8.90 x 2.80 cm / 1.77 x 3.5 x 1.1 inches
Package size (L x W x H): 13.00 x 8.00 x 5.00 cm / 5.12 x 3.15 x 1.97 inches
Package Contents Package Contents: 1 x Mod, 1 x USB Charger Cable, 1 x English User Manual

So my final thoughts on the Vaporesso Revenger 220w Mod will be that it's a pretty serious piece of kit, The finish could well have durability issues in the long run but a lot of us have endured worse with the Alien, at least the paint seems solid. It has enough functions to cater for most vapers, It's super compact, It has the all important central 510 which takes a 30mm without looking offensive, It has more power than most of us will ever need and a hand-feel seldom found on most devices these days…it even fits quite nicely in your pocket…and for all intents and purposes…this is a BUDGET mod…yeah …budget, It may not have all the bells and whistles of a DNA device nor is it by any means a heavy-duty lump of solid metal…but Cvapor have been kind enough to adorn me with a heck of a deal for this. Use code 'Revenger' at checkout and you can pick yourself up one of these for £33.74/$43.99 here…
Vaporesso Revenger 220w Mod - Heavily discounted
If…like myself, you're a 30mm vaper, I don't think you will find a device this powerful and this compact that can fit a wide top on for this money…it's as simple as that.
Next up is that Ijoy RDTA 5s, however I'm leaving for Vapefest in a couple of hours so I'll be finishing it early next week, In the meantime if you would like to see how this vengeful little minx scored against other pieces of awesome vapeology then please feel free to hop on over to Steampugs and while you're there check out the shop where you will find many bargains and even the odd discount code.
Until then.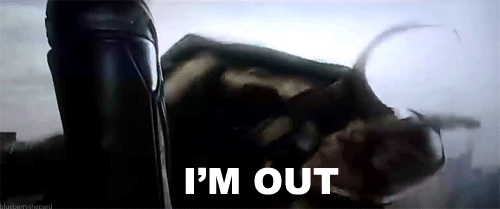 Pugs.