'It's a pink dildo'
First time ever that that's sprung into my mind when opening the latest vape offering sent to me for review, I mean I expect this kind of behaviour from Gearbest but I always thought Heavengifts were a tad more respectable…
'oh it's a Mod' …I thought…way too late as it turns out…best wash it thoroughly before I put into my mouth (again…that's what's she said)
And I should really fix that lock on the bathroom door…I feel such a fool…

And a lovely Summer sun shiny hello to you all once again you lovely fluffy bunch, I trust I find you in fine fettle and ready for some more of my literal claptrap about…something or other…I lose track myself sometimes and I'm the one writing the thing…
Today is a bit of a rush job (yet again…that's what she said…again…regularly) …for time is of the essence on this one due to a rather remarkable and time restrained price plummet, more on that at the end. This time around we are returning to that crazy canine from yesteryear the Mad Dog, an RDA that was a bit of a smash due to it's impressive flavour production, Light weight materials and unique air flow, only this time…the rabid little mongrel has been over doing it on the choc drops and put a bit of timber on. So let's stop inserting it in places it shouldn't be and take a closer look at this tormented terrier…courtesy of my apparently still respectable friends at Heavengifts …the Desire Mad Dog RDTA Mech kit…ooft…bit of a mouthful (That's what sh…actually…no she didn't)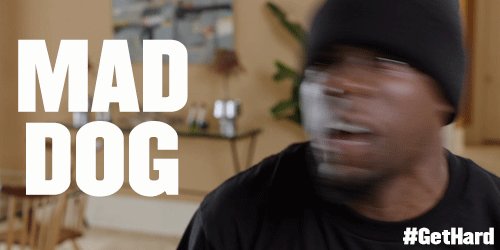 The Mad Dod RTDA Mech Kit is a hybrid mech kit…if you want it to be…I didn't, I'll tell you why in a bit, which from the collar up is the same old Mad Dog RDA I reviewed last year…or earlier this year…can't remember…anyway it's the same, from the collar down however…it's a whole new ball game…with a much bigger ball…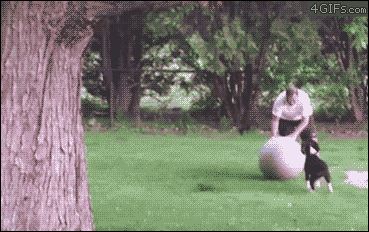 This time the RDA has been infiltrated with a 'T' and holds an impressive 7ml of juice in it's belly, never really been a fan of bottom feeders to be fair…and was even less of a fan after my first uncomfortable mistake in the bathroom…But I was willing to give it a go because…well…that's my job. So let's start at the beginning…that would be novel, and take a look at this phallic fido…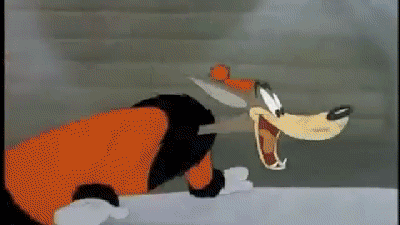 Oh she's a sexy little number for all the wrong reasons, I got the red (coughpink) one which doesn't help the situation at all but dirty mind aside it is one nice looking device, It is made from the same aeronautical materials (coughAluminium) as the old Mad Dog and anything that isn't anodised is gold plated (coughgoldplated…?)
To say it feels good in the hand would be too much of an obvious faux par for someone of my upstanding reputation to entertain and would clearly make me an immature dirty minded juvenile so…it feels good in the hand.
The Curve in the body is a nice touch and fits nicely between your thumb and forefinger leaving your middle finger free to fiddle with your fun button…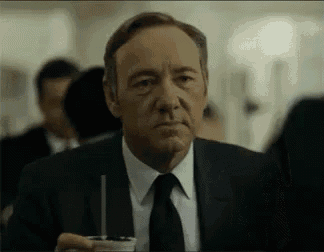 And what a fun button it is. The majority of the weight comes from it's ass, it's a magnetic heavy weight button that can be turned whilst in your hand to lock it or adjust the throw, the thread is super smooth and very easy to turn with your fingers which is a good thing if you're gonna put this in your pocket…although…if you do…that could very well cause you other problems with your 'appearance'.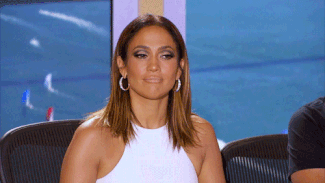 The RDTA part of this whole affair is nothing particularly new but is done very well and machined to a high standard. The main part of the deck is all Mad Dog, Gold plated dual post with the same open 'cut outs' …
Branded for days, I'm surprised the grub screws don't have 'Mad Dog' or 'Desire' engraved on them…The deck also has the same scooped side air flow and it even comes with a single coil plug should you wish to use it…'no' on that one.
Like I said earlier the difference's start from the collar down, in the floor of the deck are the four juice wells to stick your cotton through, not the easiest to use but they work well.
I tried this two ways, first time I stuffed the cotton in with my tweezers but I felt I was crushing my fluff a bit so I took it apart and threaded the cotton up through the hole, threaded through the coil then threaded down into the other hole, your legs can get in the way a bit and in this case a stepped post hole design could of worked slightly better but it wasn't a massive amount of drama to accomplish.
I went with straight forward no nonsense springs for the test, I'm not really well up on my mech mods and it's been while so I kept it simple, I wanted quick ramp up and between .1 and .2 ohms, they came in at .12 on the dual so I was happy with that, I wicked it, soaked it…
Slapped in a VTC4 and gave it a whirl…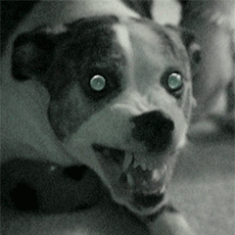 GRRRRRRRRR!..And there's the vicious little bitch in all her rabid glory, The ramp up was instant and angry so I screwed it all back together and filled up it's bloated belly with some Deep fried ice cream…One thing I did notice however was that the juice fill hole is kinda small, fine for needle droppers but if you're like me and predominantly use 100ml twist offs you'll struggle a bit, I found turning it on it's side and pouring in with a thin stream best, otherwise you might get in a mess.
The flavour you get from the Mad Dog is well above average as was expected, and the juice flow was on point, I think I still prefer to paint my coils rather than rely on anti gravity to feed my fluff but it did the job well, Plenty of clouds with the scooped air flow wide open, I went with two thirds…ish…for a tad more flavour and was not disappointed.
Like I mentioned earlier, branding is big with Desire, I mean they brand EVERYTHING, it's done well though, nice and sharp…
Everything from the post's up to the Ultem drip tip is emblazoned with either Mad Dog or Desire…I mean they really love themselves a bit…
Now, as for the Hybrid side of things I was a little confused, It's not something I have a lot of experience with…I mean I get it, I understand the direct contact and the advantage this offers but what I didn't get was that there is no seal for the bottom of the glass if you don't use the supplied 510 adaptor ring, the glass just sits in a channel…I didn't trust this, So I put the adaptor on anyway and found no difference in performance. The adaptor is there so that you can use the Mad Dog on any device which is a nice addition but once I noticed the lack of seal I used it anyway, better safe than soggy.
Also in the kit apart from the usual baggy with rings, screws and wrench you get no less than 2 spare tanks as well as the one already fitted…either they're over generous or they don't have much faith in their glass but it's nice to be over prepared for any impending doom…also worthy of a mention is the rather nice appearance of the box, great retail presence.
Wouldn't look out of place in one of those seedy shops you see with blacked out windows…not that I know what they are obviously…upstanding pillar of the community that I am…
SPEC ALERT…
Parameters
Size: 24mm x 132mm
Tank capacity: 7ml
Material: 304 gold-plating, aeronautical material shell, Pyrex glass
Battery: 1x 18650 battery cell (not included)
It comes with
1x Mad Dog RDTA
1x Mechanical Mod (no cell)
2x Glass Tube
1x Bag of Accessories (Base, O-rings, Screws, Hexagonal Wrench)
Aeronautical material shell
7ml huge tank capacity
Available for single or dual coil builds
With a base, the atomizer that will match any of the mods
Insulated based, adjustable stroke with self locked function
Kinda painless…unlike that 15 minutes in the bathroom…
My final thoughts on the Desire Mad Dog RDTA Kit will be that if you're into your mech tubes then this is one very nice tasty looking kit, It is built to a very high standard with some nice updated touches you don't see on your traditional tubes, It's available in an array of colours just like the Mad Dog RDA (I really dig the black with the gold) It works very well, it has an impressive juice capacity and it's compact only being a single battery device, It is also no slouch when it comes to flavour and cloud production, but as is the curse of the tube, don't expect amazing battery life if you build low and brush up on your ohms law before you even attempt to it.
So the cherry on this sugar free dog friendly cake is the price, this kit is upward of $90 in most places, I've even seen it for more, on top of that I have also noticed an influx of clones on the market for around $55 to $60…A cloned mech mod…what could possibly go wrong…But Heavengifts seem to be having something of a funny turn, they have adorned me with another discount code, use code pugs1970 and you can have this beautiful device for …$49…wtaf…that's £38 to us all on this side of the water and that is an absolute steal. This code is however only valid until July 28th 2017 which is why it has jumped the review queue so if you like the look of it I highly suggest you jump on it sooner rather than later…or not…you're call…you could just tell me to shove it up my ass to which I will reply…not again…but thank you…

…find it here…
Desire Mad Dog RDTA Kit - Heavily discounted
And if you would like to see how this little willy scored against other awesome pieces of Vapeology then feel free to hop on over to my house at Steampugs and while you are there take in the sights at the shop where you will find bargains galore and even the odd discount code.


For now…I bid you farewell.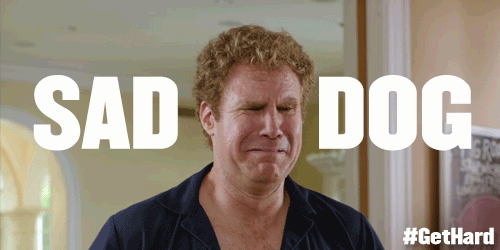 Pugs.