I feel less than fortunate to be old enough to remember the 80's with some clarity…not because it was shit…but because it means I'm really old seeing as I was a teenager for most of it…and the clarity goes murky pretty soon after as my weekly visits to the Hacienda put pay to all but very few…of my remaining marbles…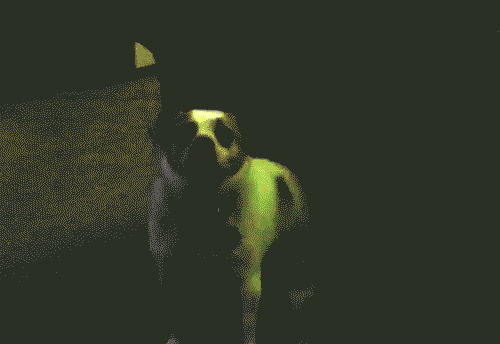 This was the period of my life that was…simple…yet utterly confusing, popular music was full of boys who wore make up and girly hair do's and girls…who wore make up and girly hair do's…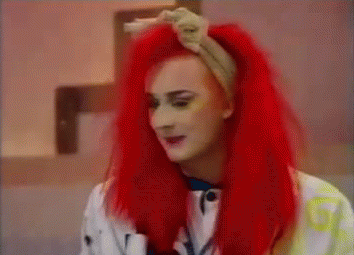 I'm fairly certain I had a crush on a girl called Kevin at one point but that…is a whole different story… and any teenage hormonal confusion was usually thwarted by a sneaky peak at the women's underwear section of your mother's Kay's catalogue…usually followed shortly after by an awkward conversation with said parent as she wanted to do a bit of home shopping …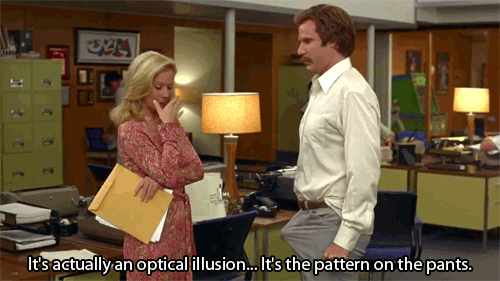 And if it was personal …awkward…information you were after?..well…no internet so it was either a trip down to your local library (in disguise)…or yet another uncomfortable conversation with a parent should you want to know whether it was normal to grow hairs on the palm of your hands…or if it was indeed…just a result of too much kay's happy time…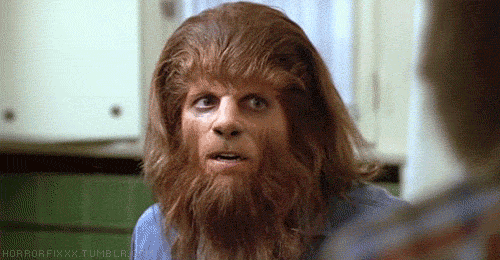 Even Porn…thankfully to some…(obviously not an upstanding pillar of the community such as myself) was not left behind on the fast track technological evolution train
This was a happy time when entertainment of any kind was something you looked forward to before it became a constant necessity in everyday life like it is today…but what the 80's lacked in modern day entertainment…it gained in it's very own niche 'style'…and that…is the incredibly vague link to this impossibly long winded intro…I tend to keep on talking until somebody stops me and well…I'm alone so…(shrugs)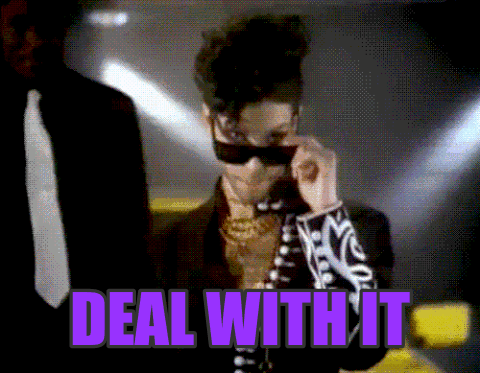 …
And a totally bodacious welcome to you my fluffy dudes and dudettes …you may well be wondering why the fuckness…I am droning on about the 80's in a review that's supposed to be about something as up to date as vaping, well…it's a good question…and the answer to that question lies squarely on the shoulders of a company who deserve a pat on the back for coming up with one of the most instantly recognisable names in the vaping industry…for all the wrong reasons…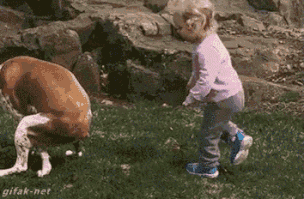 And that company is of course…VOOPOO…and it would of been painfully ironic if the products they brought to market turned out to be shit…but this was not the case as vapers flocked in their droves to grab arguably the best value regulated mod of 2017…the VOOPOO Drag…the bar has been set by VOOPOO themselves, so can they up they ante with their next regulated device that has been lurking in the shadows for the last several months…watching…waiting…
for the perfect time to 'drag' it's older sibling out of the limelight… and claim the throne for itself…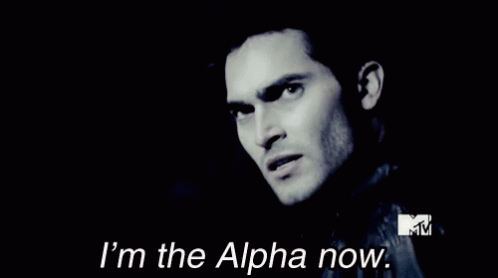 Courtesy of my long standing bosom buddies (1 year anniversary…I'm kinda emotional about it) Heavengifts , I bring to you…the resulting love child of a Super Nintendo and an 80's cabinet Hi-Fi …The VOOPOO Alpha 1 222w Mod…
Excellently presented and easy to open packaging…take some brownie points VOOPOO…
No…it's not an 80's Walkman…although you would be forgiven for thinking so.
The Lowdown
The VOOPOO Alpha 1 is a 222w regulated Mod powered by 2 x 18650's and is kept in check by the impressive US made Gene chip, it has a full array of TC modes to suit all wires, as well as both VW & VV modes, a TCR mode and a kind of PWM mode called the 'Love Pulse' mode…brilliant…which comes out to play once your wattage goes above 160w…or at least it did…we'll come to that. It has a new on board balanced trickle charging, more safety features than you can shake a shitty stick at and it all comes housed in a very unique, very solid, very 80's retro looking and very fucking sharp body…the latter…unfortunately…may not be to everyone's taste…not every girl is crazy about a sharp edged Mod…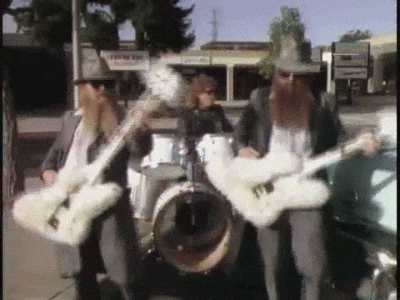 The Build
As far as quality goes you'd be hard stretched to find a better made mod anywhere…it's constructed from zinc alloy and made in a way that the material used is thinner yet just as strong and durable, meaning that although the Alpha 1 is solid…it isn't particularly heavy…it's impressive to say the least, It's built from an alloy C frame with a plastic battery sled and a sliding alloy battery door…not a unique design…but done to a very high standard…
The door slide is held in place by 2 very large magnets on the inside of the battery door and corresponding 'hidden' magnets on the mods body…nice touch…
The slide itself is very sturdy and offers amazing grip with its grooved finish on all sides…
There's a very impressive attention to detail with the Alpha 1 that you just don't see in a lot of devices…
Which is completely understandable seeing as this device follows hot on the heels of it's predecessor the unexpected 'from out of nowhere' hit and incredibly popular Drag…it had a lot to live up to…however…my only gripe with the Drag was the ergonomics, it was sharp and not particularly nice to hold…and instead of dealing with this issue …which was a con for a lot of vapers…they took a knife sharpener to the Alpha 1…and made into a fucking weapon…or to put it another way…if anyone ever threw one to you…don't try and catch it…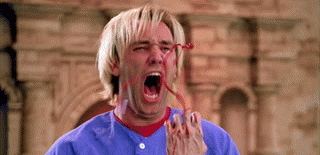 The edges on the Alpha 1…are ridiculously sharp…the corners…are ridiculously pointy…I mean I get how it ties in with the whole 80's styling…everything was straight edged back then, but surely they could of rounded them…just a little bit…just to make it a bit more hand…or pocket friendly, I'd hate to think what would happen if you went jogging with one of these things in your pocket…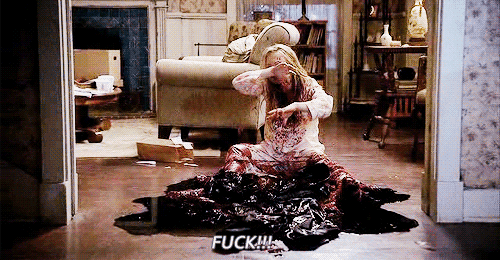 Then again…I'd just hate to think about going jogging…end of.
Control wise we have these funky as fuck 80's Hi-Fi buttons…
Man I love these things, no other mod on the market has buttons like this, VOOPOO absolutely nailed the whole retro effect JUST with these buttons, they do have a little button rattle if you tap them with your finger but not enough to annoy you, they kind of float off the surface…like square plates held on by centre posts…beautifully clicky too…all in all it's these buttons that really make the Alpha 1 stand out from the crowd with it's 80's chic appearance for all the right reasons…unlike this guy…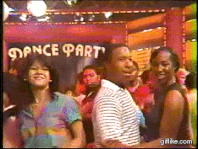 On the top we have an outstanding 510, held in place visibly by 2 torque screws and accommodating a gold plated pin. The throw on the pin and the threading on the 510 are top notch…not a single top had any issues connecting and all went on silky smoothly…the area is ever so slightly raised but will still take a 25mm top with only 'slight' over hang…
So far so good…and I would also like to report that thus far during testing… I have managed to keep all my fingers and almost most of my skin…
The Performance
This area is where the Alpha 1 really shines, but then you would absolutely expect it to, The Gene chip is what made the Drag so very special, it's damned near perfect in whatever mode you choose to use it in and about as reliable as a chip can possibly be, and on top of that it's incredibly easy to navigate, it's totally plug and play, you know how to use it before you have even got it out of the box…it even chooses what it thinks are the optimum settings for whatever top you screw onto it…but…I'll be the fucking judge of that thank you…conservative…to say the least…but it is an option that would benefit newcomers to vaping, this time around however you get an aggressive 222w to play with…and the Alpha really looks and feels like it can more than take it…it is an Alpha after all…
The TC mode is evidently spot on with regards to accuracy as is every other mode and this thing fires instantaneously (0.025s), we also now have the …ahem…'Love Pulse' mode…gotta love the tongue in cheek humour goin on there…and if you would like to feel the Alpha 1's Love Pulse all you have to do is take it past 160w so that the word 'Love' appears instead of your voltage…from that moment on it pulses the coils which according to VOOPOO gives it a 'softer' less aggressive feel than 160w would normally gives you…but what I can tell you about pulsing your coils is that it can quite dramatically change the flavour of your liquid, because it never has a chance to burn, I use PWM mods…usually…all the time, and nothing comes close…it's as simple as that, it does something magical to the flavour production that you just don't get from a solid surge of power …however…2 issues with this…and the first comes with the software update available on VOOPOO.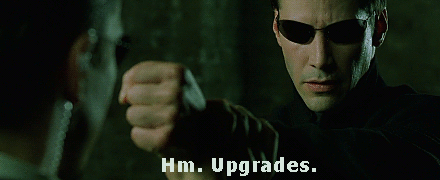 I did the update just because I always do…if there's one available…by the way…VOOPOO's software app is by far the easiest I have ever used…seriously…with some software packages you have to take the batteries out of your mod, plug everything in a certain order…run backwards down 3 flights of stairs, do the hokey cokey and recite the lords prayer backwards before it even notices your device…but this…just plug the fucker in…however you want…and your computer and mod will be talking to each other like they're life long friends…so nice…anyway…I did the update, and 2 major changes occurred, firstly…the Love Pulse mode trigger went from 160w…down to 100w…"Brilliant" I thought…coz lets face it 160w is kinda high for a lot of Vapers no matter how much love is involved… but then…it soon became apparent that they had added something else in with the update…something utterly heinous…
The dreaded
Fucking
Auto shut off…just when it was going so well…
Obviously there is no way to turn this off or alter it in any way shape or form…it's like they purposefully injected a little tiny dick of a manager into your mod that knows when you want to use it…but won't let you…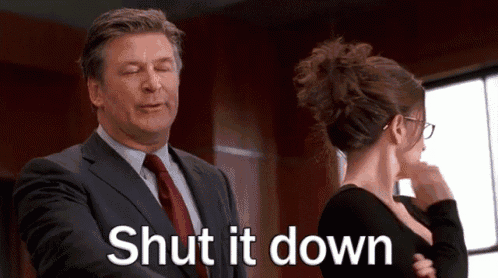 The second thing I noticed with the Pulse mode was…that I didn't really notice it…like…at all. Changing the wattage from 99w (normal) to 100w (pulse) made so little difference in anything that it really isn't worth doing the update, stick to the default software…and save yourself the immense trauma of the auto fuck off…I don't own an 'electricalwavecheckergraph'…(totally the real name) so I can't use all that witchcraft and fuckery to test just what kind of pulse mode this thing puts out…but it doesn't have the same effect as my PWM mods do so…fuck knows what's going on there…at 160w it's more prominent but lower…meh…Incidentally…the Love Pulse mode can actually be turned off anyways in the menu… so should you not want to feel the love…not that you would anyway…you can shoo it away at your convenience…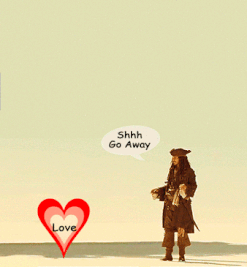 Speaking of a lack of love…I have absolutely none for this next section…
The Specs
Material: Zinc Alloy
Wattage: 5-222 W
Size: 89.5 mm * 54 mm * 25 mm
Battey: 2*18650(Support balance charging whatever brand batteries)
Output Voltage Range: 0-7.5 V
Lowest Resistance in power mode: 0.05 ohm
Lowest Resistance in TC mode: 0.05 ohm
New function: Love Mode
TC Mode: SS, NI, TI, NC,TCR
Color: Black/ Gray / Pearl Chrome
Battery Reverse Protection
Timeout Protection
Over Temperature Protection
Output Over Current Protection
Over Charging Protection
Over Discharging Protection
Shortage Protection
Balanced Charging
Kit Contents:
1 x VOOPOO Alpha One 222W Mod (without cell)
1 x USB Cable
1 x User Manual
1 x Warranty card
Innovative LOVE Pulse mode
US-made GENE.FAN Chip with 222W output power
Fastest fire speed of 0.025 second
Upgradable firmware with USB cable
Various battery protection functions
Nope…I searched…not so much as a single pulse of love was anywhere to be found…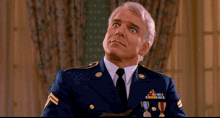 Final Thoughts
My final thoughts on the VOOPOO Alpha 1 would be that it absolutely takes the baton from the Drag and keeps on running, it's just as well made…better actually, it's lighter yet still as durable, it has more power and is so chock full of functions that it will appeal to new and advanced Vapers alike. The appearance is completely unique and although the ergonomics are just a fucking disaster you will fully understand once you see it that there really wasn't any other way around it…well…maybe a bit…and should the silver version not give you a love pulse the Alpha is also available in black and 'Pearl Chrome'…whatever that is…looks like regular silver to me…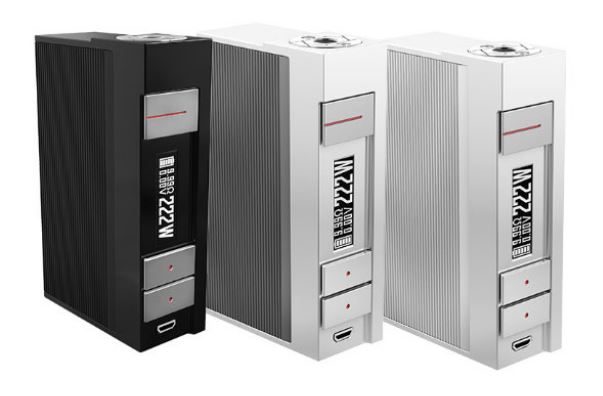 And as an added bonus if you like to vape whilst preparing food in a kitchen…it can come in kinda handy…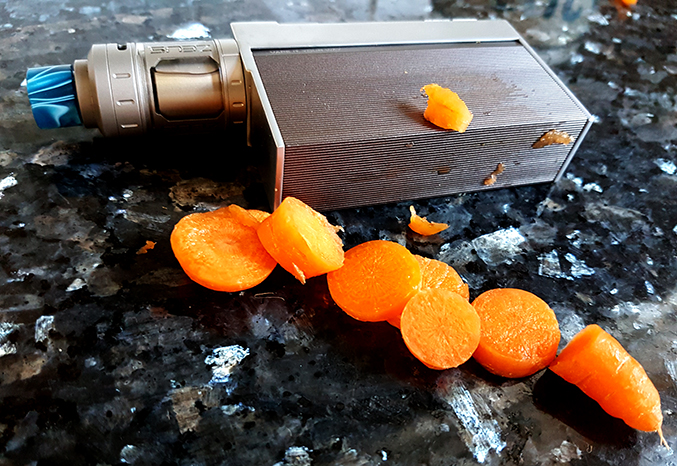 Undoubtedly the star of the show though…is the Gene chip, this thing can be as gentle or as ferocious as you want it to be, it's really quite impressive especially when it comes to accuracy and reliability, and I for one enjoy using just as much as my DNA or Yihi devices…the biggest difference being of course…is the cost.
The Price
Wellllll…it's not that cheap, not as cheap as the drag was when it first came out…and I guess you could argue that you are getting more for your money this time around plus when you compare it to DNA and Yihi devices it's still the cheaper option although not quite as customisable . Currently Heavengifts have this for just over £72 / $95 and if you type in my discount code APUGS15 at checkout that brings it down to £61.56 / $80.75 …find that deal here
The thing with VOOPOO's devices is they are incredibly well made, and are both durable and reliable, in the last few months I have had 2 x DNA250 devices die on me as well as one Yihi…the Drag however…has never skipped a beat…ever…and there is nothing that makes me believe that the Alpha 1 would be any different…so on that basis, I have to say they are worth the money, and whether or not the whole 80's retro look works for you…you have to admit…it's a tasty looking device and the only con I can really give it (apart from the update) is the ergonomics…which is subjective anyway.
And as always you know the drill…My doors are always open…even in Winter…fuck the heating bill… if you'd like to see how the Alpha 1 slices it's carrots against other vapey bits and bobs then hop on over to Steampugs and while you're there come and say hello to the rest of the team who have taken up permanent residency at Steampugs HQ…you can even take some of them home with you if you like…I literally can't afford to keep feeding them…especially @TheTinMan1 …the man's a machine…but if you go and buy something from my shop at least I can keep @VapeyMama in batteries for little while longer …(?)
We also have our very own Facebook group now as well as Instagram and Twitter so if any of you do the social thing please come and do…whatever it is you do…on those things…it would be lovely to see some ELR fam on the facebook group and Instagram especially

Until next time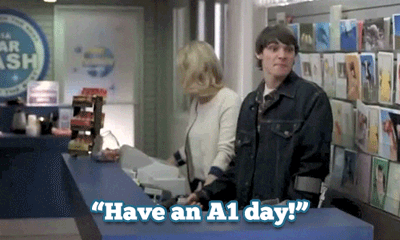 Pugs