Ammit - A female demon in ancient Egyptian religion with a body that was part Lion, Hippopotamus and crocodile, —the three largest "man-eating" animals known to ancient Egyptians…(I call her the Ex Wife)
Sound and look familiar? …You may remember I reviewed this beast last year , one of the best RTA's of 2016 and one that I thoroughly enjoy to this day, Geek Vape got this single coil fugly soul devourer down…and I do mean down, the flavour production off this thing was insane and still remains one of the best around…Naming it after a mythical beast known for eating un-pure hearts and devouring souls?..well…I mean where do you go from there?..what can you possibly bring to the table that could better that?..to improve it in some way?..well…good question…(nobody asked a question…you're talking to yourself again…)…
Twice the heads…twice the souls…twice the appetite…twice the dental floss…
---
A gloriously humble greeting to you all again my tireless treat breathing tearaways…back again…and again…with more of the same…again…again…?..HUGE fan of the single coil flavour freak that Geek Vape bestowed upon us all last year, I'm not on my own either, the Ammit get's mentioned in almost every 'Which RTA is good for flavour' thread I've been a part of and with very good reason…it was fucking awesome plain and simple, the air flow was perfect, the deck and the chamber were almost damn near perfectly engineered to give you 'off the hook' flavour so…what next?..it's an obvious question for any manufacturer to ask themselves…things evolve…sometimes for the better…sometimes not so much…but those mental Shenzhenians (is that even a word??)…at Geek Vape went ahead and muttered the immortal words…
"Fuck it"
And so it was…prepare to have your soul devoured…twice over…Courtesy of my bum chums at Heavengifts …The Geek Vape Ammit Dual coil RTA Motherfucker…(it deserves the word)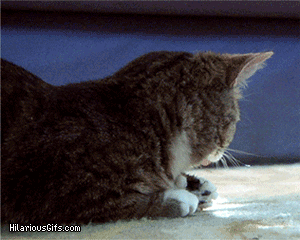 Beauty is in the eye of the beholder …so they say…well I am doing the 'beholding' …and it's my honest opinion that the Ammit duel coil is one of…if not 'the' …nicest looking RTA on the market.
Now…if you are one of those…shall we say…'negatively influenced'…readers…then you may as well just shut your laptop now…go check out another review…and the same goes for those of you who are uncomfortable with swearing…because I am GUSHING like a river over this motherfucker…
Don't get me wrong, this isn't a fanboy review, if anything I strive to give the good, the bad and the ugly in all the pieces I review as I truly believe that something has to be absolute dog shit to be given an outright bad review, there's good and bad in most things in life…and I like to tell you about both…but this motherfucker…has me in a quandary…
Here's the gist, it's an RTA that sits 25mm at it's base and tapers up to 27mm at the tank giving it a bulky top heavy 'swollen' appearance…like it's puffing out it's chest with pride almost, yet the reason is simple…no overhang…slightly more liquid, This version is housed in a no nonsense super smooth Stainless Steel…not polished…or brushed…but somewhere inbetween and without any fine detailing to make it look 'dainty' …just solid…metal. The bevelling around the top and base is wide and smooth almost like cut glass and the whole thing is crowned with an Altum drip tip. On the chamber you will see the etched Ammit motif on one side and the word Ammit on the other and inbetween are 2 'pace car' stripes running vertically from the chimney down to the base…it's just fucking beautiful and so well engineered and designed I'm torn between vaping on it and just staring at this motherfucker…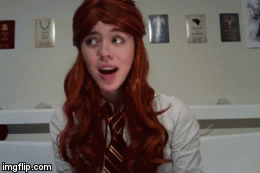 OK…composure…it's safe to say I love the way it looks…but then I quite like the way Kim Kardashian looks… I also know she's a dick so…is it all form over function?..(I think that you've made it pretty clear from the start that that's NOT the case)…it's a fair point well made…so lets look at where the Ammit keeps all it's devoured souls…
It's almost like the palm of a Stainless Steel hand gently cupping the coils…the 20mm deck area is a post-less design with what they call a 'four path' airflow, just the same as the original Ammit which essentially means it comes from underneath as well as 'licking' the side of the coil and man…does this airflow work…it won't entertain the idea of any kind of 'top airflow'…it doesn't want any of that extra air diluting the magic it wants to give…it's all from the bottom…and it's all going up…
Building on it just could not be easier, first time…every time…just tuck your wick ends in the huge juice channels and you're good to go…no leakage…no dry hits…again…this is only my opinion, but I think this is the perfect deck for an RTA…
Obviously…you can tell just by looking at the deck that this thing has one thing and one thing only on it's mind, flavour…and a shit ton of it…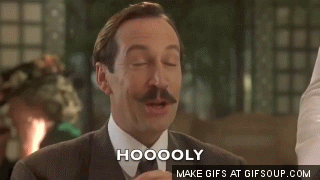 But with that comes sacrifice, and I am not putting this down as a 'Con' because it was not a disappointment, a disappointment would be something I wasn't expecting and I was totally expecting this 'side effect' to having the ultimate 'mouthgasm' every time I sucked on the thing…lets just say…if you're the kind of vaper who sets up his tank and just before filling it with your finest liquid amber says to it…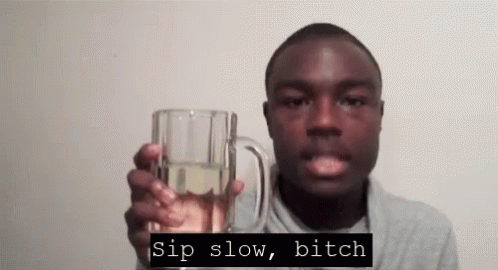 Then go buy another tank…like…seriously…because frugal…the Ammit is not.
You so much as show this puppy your 2 month old caramel custard and…
That shit is GONE…and unless you DIY…so will your disposable be.
Admittedly in standard form the Ammit is only a 3ml tank so there was never going to be many miles between fill ups anyway, However it does come with a 6ml tank AND extension tube…
But I really wanted the full on flavour factor for my test so I kept the chimney short and as a result I struggled to keep this beasts thirst quenched, way more so than any other RTA I have ever tried…times 2.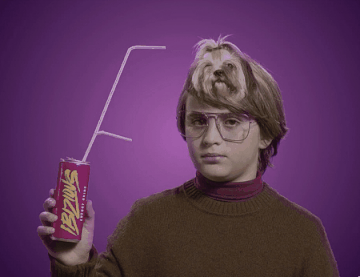 And the reason I am not putting that down as a con is quite simple…what you get in return…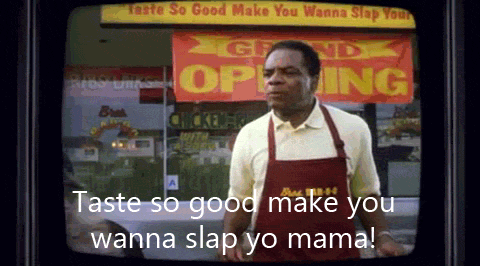 I have some great flavour tanks in my collection that I have had in steady rotation over the last year or so, the Serpent Mini 25, The Aromamizer supreme (as well as the latest 30 mm plus), The Obs engine, even the original Ammit…to name a few, but…and I know some of my friends will struggle with the concept…especially the new 30mm Supreme…none of them can match the flavour production that this monster will give you…in the eternal search for a tank that gives as good as an RDA…this is by far the closest I have come…end of.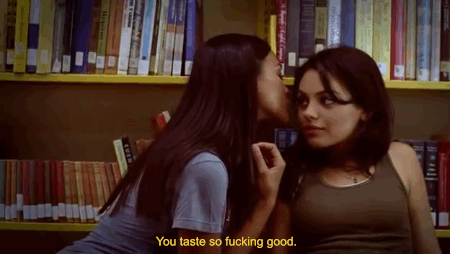 Now…filling the thing almost brought forward it's only black mark…I say almost because it would appear that in their haste Geek vape 'forgot' to include a top filling chimney ring, mine didn't come with one meaning that when I refill the tank it is only held in place with the bottom O ring…thankfully mines just a sample and as their website clearly states…it is now included…although you don't have to use it…but you absolutely should…
You're not fooling anyone Geek Vape…you almost fucked it.
In the package like I mentioned earlier you get the bigger 6ml glass and extension tube as well as a 510 tip adaptor should you not fancy the Altum stubby tip, I tried a few (it takes a Goon size) just for effect but went back to the Altum just because I thought it suited it better…you also get all the usual spares…
And seeing as this amazing piece of hardware has put me in such a jovial mood I am not going to say a single derogatory thing about the spec list…I may even enjoy them…who knows…
Parameters
Drip Tip Height: 7 mm
Drip Tip diameter: 15mm
Height: 40.9 mm (thread and drip tip excluded)
Outside Diameter: 27 mm
Base Diameter: 25mm
Capacity: 3ml/6ml
Innovative four path airflow from both the bottom and the side
Supports both dual and single coil option
20mm postless build deck makes building easier and offers more flexibility
Easy top fill system
Two juice capacity options - 3ml & 6ml included
What's in the box:
Ammit Dual Coil RTA
Spare 3 mL tank
One 6 mL tank
Chimney extension
Single coil plug
Spare o-rings
Spare (slotted) grub screws
510 drip tip adapter
T-style screwdriver
Nope…still can't warm to em…
My final words on the Geek Vape Ammit dual coil RTA motherfucker would be…obviously…buy one…it's incredible, my new favourite thing, Or to put it another way…when you vape on a lot of different devices your choice comes naturally …almost subconsciously, you reach for what you prefer even when you are testing new stuff, and for me it's almost always been my Whiterose PWM mods coupled with an RDA…but since I have had this tank I have been reaching for it just as much as them…no other tank has ever done that, and on top of that I only ever use tanks when I am driving or on a night out…but this… I have been using at home…it's THAT good.
Well done Geek Vape…take a motherfucking bow son.
To get your mits on one of these motherfuckers simply follow the link below, use my code APUGS15 at checkout…and throw £19.79/$25.50 at the screen as quickly as humanly possible…the quicker you do it…the quicker you will get one.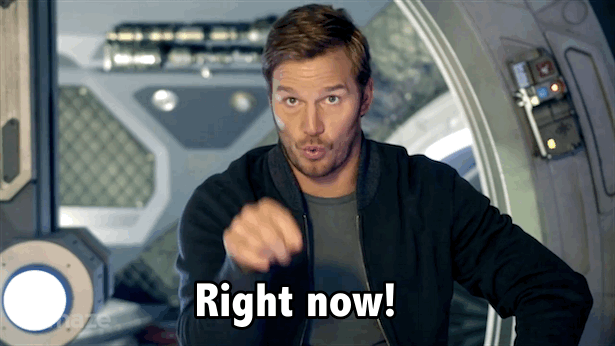 Geek Vape Ammit Dual Coil RTA Motherfucker - discounted Price
You can thank me later.
I now sadly have to go and sit down with my other tanks and give them the 'It's not you …It's me' speech…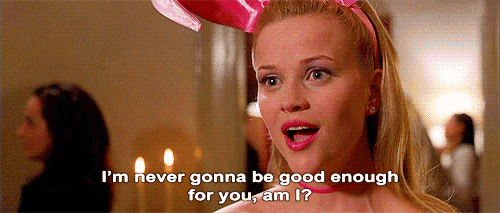 Erm…no…blunt but necessary.
While I'm here I'll tell you that we are still waaaays away from the next giveaway, so please feel free to have a gander around the Steampugs shop where as always you will find a wealth of bargains to be had…find it here if you can't be arsed going back to the home page
Steampugs 'Top Picks' Link Shop
Until next time
Yours eternally vapeful
Pugs.