I hate wasps…fucking pointless annoying sick jokes of nature that are basically…nothing more…than dicks.
You see…I have a bad history with the evil little bastards, somewhere…in Waspville…there is a big poster of my face, and on it, in large bold letters…are the words…'Kill this motherfucker at any given opportunity'…and here's how I know that to be a fact…yes…it's pointless story time…you lucky, lucky people…(sigh)
As a child, many moons ago… I was riding my BMX through a forest with my friends, and somehow happened upon the mother of all wasp gangster families, the Peaky Blinders of the insect world if you will…who saw fit to adorn me with a lovely wasp onesie…stabbing me no less than 12 times with their angry poisonous pointy penis's…one of which…was right on the nutsack, oh yeah…let that sink in (that wasp certainly did) … thankfully, as my ever growing tribe of offspring can attest to…the damage did not appear to be permanent, I just stank of TCP for a month and acquired the nickname of 'Willy One Bollock'…due to my lopsided and overly bulbous fleshy pendulum…kids can be so cruel…
And let us not forget the time I was rudely awoken at 4am, whilst in bed…alone…recovering from reconstructive spinal surgery, by a noise that I can only describe as 'the gentle humming of death' …you see, as misfortune would have it, it turns out that at certain times of the year, leaving your window open and light on, is an open invite for Waspy 'The Knife' McCuntfuck and his cronies to decide that 'Hey!..Your room looks decidedly warmer than out here, THEREFORE we shall share your cozy man cave for the evening…if you would be so fucking kind…guvnor', my answer was a resounding 'NO!..You may NOT! You ill mannered stripy sadistic reprobates!'…but seeing as I was practically paralyzed, the only options available to me at that time were either to accept this hostile takeover, while I lay there and slowly wept, uncontrollably shitting in my pantaloons…or drag my crippled carcass along the bedroom floor…whilst I slowly wept… and still shitting in my pantaloons…kicking the door shut behind me, and sleeping on the landing…covered in shit and tears…I chose the latter…allowing those vengeful gate crashing fuck nuggets to while away the hours eating my munchies, playing on my Playstation and generally treating my room like a seedy backstreet watering hole…I don't even want to think about what they probably did in my bed…no sir…I do not like wasps…and nowadays when I see one in the house…I tend to act…irrationally…
Which is more than likely the reason why, when asked if I wanted to review the Wasp Nano RDA, I politely and calmly replied…"NOIDONOTWANTTOPUTAFUCKINGWASPINORAROUNDMYMOUTHAREYOUFUCKINGCRAZY!!!.."
"Okay well…that's slightly irrational (and weird) but…they make another one…that's not called the Wasp…would you like to look at that one instead?"
"Oh…okay…cool"…I replied…and so here we are…finally …and as vaguely as ever…
…
Hello once again my buzzy little billowing bumble bees …back again with more of the same, only different…(?)…for today we are looking at an RDA from a company called Oumier… that isn't a Wasp…which is always a bonus in my book…what it is though…is a little…sideways…?
Oumier are an unknown to me, for reasons I have already stated…but they got themselves well and truly on the map with their (shudders) Wasp Nano RDA, a RDA that apparently is very good…I'll take their word for it…but one thing's for sure…Squonkers bloody love the thing…and I have absolutely no doubt…that they will love this too, courtesy of my good friends from the east…Heavengifts, I give to you…the Oumier VLS RDA…
The Lowdown
The VLS RDA is a 25mm wide, dual post, dual AND single coil affair, with adjustable side airflow, and is available in three colours…
Each colour uses a plastic for the main sleeve, the gold being a PEI and the black and frosted being something they claim to be 'Aerospace PC' …
We'll call it…'Plastic'…for the sake of argument.
The stubby 810 drip tip is made from the same magical 'Plastic' …
Within the package you receive the VLS RDA…obviously…as well as a small pack of Angorabbit cotton…which I threw in the bin…two very nice fused claptons…which I used, usual O ring array, spare grub screws (2 sizes), a tri-driver and a BF pin…oh and some…bumph (manual)
NIce…and you know how much I love a complete package…and to be fair…it's quite a large package to fit in such a small box…maybe I should re-word that actually…
But of course the star of this particular show is the VLS RDA…
Not at all ugly…on the outside…but like a lot of people I've certainly met in my lifetime…once you look a little deeper within…it all gets a bit fugly…and complicated…
OCD sufferers look away now…
Indeed…and I totally understand that reaction, because this thing is not only unconventional to anyone who fears anything relating to 'change'…but it takes what you think you know…and tips it right on its side…
It might look odd…and well…it is…but, what Oumier have done with the build deck on the VLS RDA, is design it in such a way that it can accommodate both single and dual coils effortlessly, and not only that…but also in either vertical or horizontal configurations…which instantly changes my reaction to this deck from utter bewilderment…to…
Now…I'm not really a single coil kinda vaper, so I went with what this thing was truly built for…the dual vertical build.
Two things to be wary of with this, firstly…and obviously…one of your coil legs will go in the opposite direction to what you are used to if you normally build on dual post velocity style build decks…no biggy…easy to sort out, but secondly…if you are using flat wire, like the ones supplied, the bottom post slot will twist your coil leg…it's kind of unavoidable, and I found it easier to deal with by putting in the bottom leg first and then bending your coil up into the top slot…once you suss it…it's a real pleasure to build on.
Wicking is where the next surprise comes in…I mean…where do you trim the bottom tail??..Well…the answer is both a blessing and a curse…
You see, the base screws off, revealing a large square hole, and the purpose of this hole is solely for trimming your bottom cotton tails…genius…and simple, the curse however, is that the base is reverse threaded…
Now I'm sure that Oumier had nothing but good intentions with this method, but the problem is, your 510 is threaded the correct way…so…as soon as you tighten your RDA onto your mod…you inadvertently start to unscrew the base…and before you know it…you have the 'check atomizer' warning on your mod as it loses connection with the positive screw you can see there on the left…it's just fucking ridiculous, the base has a good grip ring on it so there is no reason to reverse thread it…it's just really…REALLY …annoying.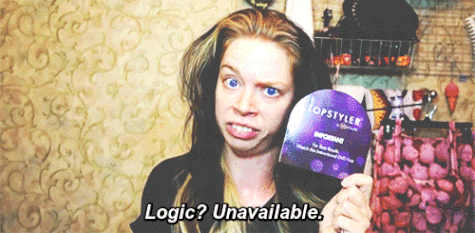 With regards to the wicking however…I did come across a method I haven't tried before, probably because I'd never done a dual vertical build before, but I realised that because of where the coils are placed on this kind of build, the cotton can be placed directly under the drip tip simply by threading your cotton up through one coil, then down through the other in one continuous strip, then just simply trim both ends through the bottom square hole, thus having one piece of fluffiness across the top, giving you an easy target to drip directly in through your drip tip…and it works…really well…
Of course…it's always a good idea to give it a bloody good soak to begin with…just for purely self indulgent reasons you understand…
The Vape
Now before I get into this…I first need to talk about the airflow, because obviously…they go hand in hand…and as with everything else on the VLS…it's a bit of an odd one…
Yes …it's side airflow, very self explanatory, you have five holes on each side of the sleeve that line up with five downward angled 'tunnels' that go straight through the build posts, you turn the sleeve to adjust…
However…in dual vertical coil mode, you will only be sucking air in from between the coils…so in this mode you just turn the whole sleeve 90 degrees and have the 5 holes lined up with the coil instead (lift off the cap to do this though, because if you spin it, you will either unscrew the RDA or unscrew the base)…this method sucks air through the coil and up the centre…which in normal terms…kinda becomes bottom airflow…in a way…like I said…odd…but this shit works…and seeing as it has a juice well that holds an admirable 1.5ml, having the air holes on the side and far enough away from your liquid…is a blessing…
It's not super airy due to the holes in the sleeve being so small…but less air means more flavour…and flavour on the VLS…is off the fucking charts…yes indeedy…the VLS RDA, when set up correctly and screwed down tightly on both threads…gives an astonishingly epic vape…I would even go as far as to say that it's as good as anything I have tried before…if not better…and it ain't shy when it comes to chucking the fluffies either.
The Specs
Size: 25mm(D) x 45.5mm(L)
Capacity: 1.5ml(with a deep juice well)
Cap Material: Gold color: PEI
SS and Black color: Aerospace PC (pfft)
Thread: 510 thread
810 Drip tip
It comes with
1x VLS RDA
1x Accessory bag
1x User manual
Final Thoughts
My final thoughts on the VLS RDA are thus…sooooo close, like…really close…to being an 'OH MY GOD YOU HAVE TO BUY THIS THING RIGHT NOW!'…Unfortunately it has some relatively dogged design flaws. The reverse threading on the base is just a dick move, and it will piss you off time and time again, because you need to unscrew both the RDA and the base to get the most out of the VLS, otherwise you could just screw the base on so tight it would never come off…but then you would sacrifice the ease of trimming your cottontails through the bottom…like a man that farts in an elevator…it's just wrong on many levels, and there is no reason you couldn't have a standard thread on both, and it makes adjusting the airflow one of the most frustrating things I have ever come across on an RDA…and I envision this alone…to be the death of many a VLS…
The next slight annoyance is the drip tip, it claims to be an 810 fitment, however it's actually about 0.1mm bigger, so although you can fit a custom drip tip in there, it wont fit as tightly as you would like it to, and seeing as the one they supply is super stubby, your lips come into contact with the metal ring around the top, which for you high wattage users…can get a little toasty if you cane it.
Lastly…is the BF pin, and it's barely a con really, but it does sit flush with the base floor, meaning it sucks your liquid back in when the bottle depresses, plenty of squonkers do this, and to be fair…with the cotton tails sitting on the bottom of the base it still works incredibly well…but if the pin protruded through the base a bit, it would just work so much better.
That being said…I am drawn to this RDA purely on the basis of just how much flavour it can produce, so I tolerate the flaws, I mean I primarily use 28 to 30mm RDA's, yet this 25mm RDA has me smitten…the first time I took a hit on this thing, the vapor left my mouth along with the word…"Fuuuuuuuck"…and I can count on one hand the amount of times that has happened in my whole reviewing career…and the price for this vastly annoying yet utterly delicious treat?..Less than 20 quid…
The Price
At time of writing Heavengifts have this on sale for £20.04 / $27.99, and if you use my discount code APUGS15 at checkout you can shave that down to £17.34 / $24.22, and at that price it's worth finding out if you can put up with the annoyances…because if you can…you are rewarded with one of the best flavour chasing RDA's on the market right now…find that deal here…
Squonkers will love it, single coil lovers will dig it, dual coil diggers will love it, and flavour chasers will worship it…those that refrain from throwing it against a wall anyways…and at the end of the day…it's not a wasp so…my left testicle is thankful for that.
As always if you would like to see how the VLS scored against other bits and bats then feel free to hop on over to Steampugs where you will find a veritable feast of reviews from the Steam team as well as our shop that contains many a bargain and even the odd discount code.
Until next time.
Pugs.