DID YOU KNOW…(oh…here we go)…That the 5S is actually a the name of a workplace organisation method that uses a list of five Japanese words: seiri, seiton, seiso, seiketsu, and shitsuke…translated as Sort, Set in order, Shine, Standardise and Sustain…seriously, I know for a FACT that the majority of you will sleep better tonight knowing that insightful nugget of information…and you are indeed…welcome for that…Did the Chinese adopt this methodology with their vape gear…?..
I literally have no fucking clue…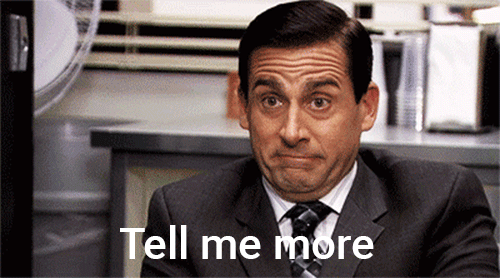 You're being sarcastic aren't you…how very British of you…
Cast your minds back…sayyyy…12 months, You might remember a certain playground handbags at dawn fiasco between two vape big hitters of the time, Limitless and Ijoy…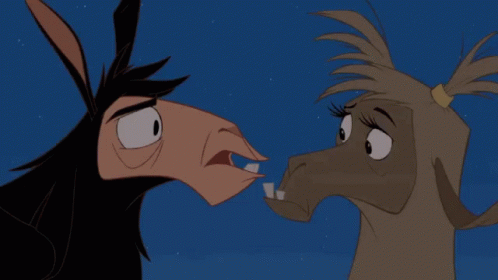 These were two companies that got into bed with each other over a certain RDTA, Vapor Hub (Limitless) were responsible for the design, marketing and western sales side of things, Ijoy the R&D and manufacturing, Bills weren't paid…promises were broken…shots were fired…allegiances crumbled…and more catastrophically…Moral business ethics clashed…This was an American company giving their none patented ideas to a Chinese manufacturer under the premise that 'trust' was a binding contract…and then didn't pay the bill for manufacturing because Ijoy sold the product to Easterners first before shipping them over to Limitless…The ensuing very public squabble over who owned the RDTA was just a tad embarrassing…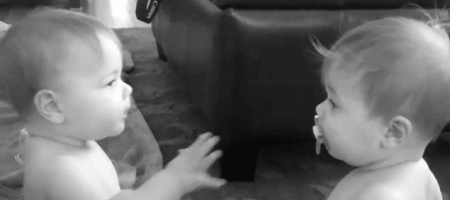 For those that wonder why the Chinese bring out so many ripped off ideas well…Copyright infringement is a fairy tale over there, you're out of your jurisdiction, and if you're not…no one gives a shit, And their 'If you allow yourself to get cheated…you deserved it' mentality does not sit well with Westerners…But there it was, The Ijoy Combo was born, and whether you are on team Limitless or team Ijoy with that whole debacle one thing is apparent, If you're gonna do business with the Chinese…

Since the divorce however…Ijoy have supplied us with no less than 5 different variations of the RDTA, The last one…imaginatively named the '5'…was a sure fire hit with it's over generous airflow options and unique filling system…so what's in store for the latest sibling?..not the '6'…too obvious…Ijoy have 'borrowed' Apples terminology and gone with the 5s…because…well…why not…it seems nothing is indeed…sacred.
---
Hello again my mighty marshmallow misty…mouth…mob…? back again with more of the same, I think I've droned on enough in the intro (nothing new there) so I'll just crack on with it (bout time)…Courtesy of my PIC Gearbest I bestow unto you…The 6th instalment of the RDTA drama …The Ijoy RDTA 5s …not the 6…for reasons I can't fathom…(shh)
First things first, I would love to meet the person responsible for the package design at Ijoy because they are clearly off their tits, I mean I like it…but…woh…trippy shit, I got a t-shirt from Ijoy last year that was probably designed by the same mentalist, Literally looked like Ijoy had thrown up on it, But…it stands out so…job done in that area. The 5s…like I said earlier…Is the 6th rendition of the now infamous RDTA, And with this reinvention comes some good, and some not so good improvements…So let's take a look…(finally)
First impressions?..LOVE the look of this thing, I got the Gunmetal colour and although I am usually inclined towards SS it really suits this tank, Probably because there is more metal this time round, Gives it a real solid presence as the glass tank is now shrouded in it's own metal tank guard…I've broken enough tanks in the past to know that this…is a welcome upgrade.
This is however…not without consequence, All this extra body armour has taken it's toll on the Ijoy's juice capacity, it just doesn't have the belly for juice that it once had, and since it's turbulent birth the RDTA has not only lost 1mm off it's waistline but has also gone from a…frankly greedy 6.5ml capacity…down to a meagre 2.6ml…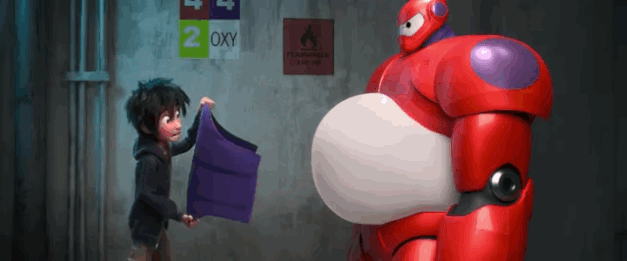 The way things are going I think we can expect the apparent dietary regime of the RDTA to bring us TPD compliancy before very long and in my opinion…all too quickly.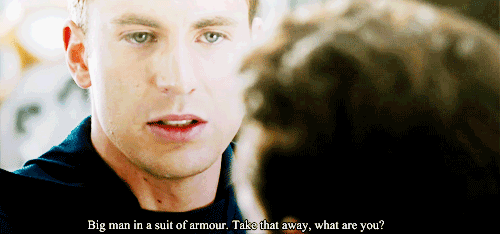 Well…if you'll let me…I'll show you…and a little less of the attitude if you please…
At the heart of the 5s is a slightly altered build deck, not all in a good way either. The deck is now of course gold plated as seems to be the industry standard these days, and due to the addition of bottom airflow brought to us via it's predecessor …the large side fill hole under the pull up sleeve is long gone…The gold plating is welcomed…The new style fill hole however…is definitely not. As you can see on this image of the 5 build deck, Filling the 5 was child's play due to the large fill tube sat proudly between the posts, The liquid now goes straight down the throat instead of in through it's ear…
But now…and please…tell me how this is better…The tube is now…missing…?
Only to be replaced by…well…nothing…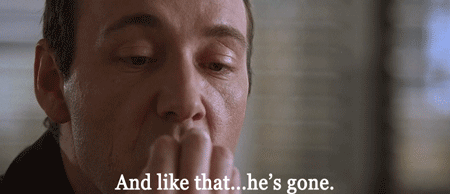 It would appear this deck has now indeed…changed sex.
Why the fuck they would do this I have absolutely no idea, The old tube was so simple, you could fill it with almost anything but now…if you predominantly use Unicorns or twist offs…you're stuffed, droppers?..only fine ones, Blunt needle and a syringe obviously but who carries them around, The only thing I found that works…thanks to a tip off a good friend of mine @BoDarc …was Chubby Gorilla style bottles, even my run of the mill plastic 10ml bottles wouldn't work as the tip wasn't long enough so the bottle got caught on the posts before the tip could reach the hole…HUGE con, not a show stopper…but a right pain in the arse if you don't have the right nozzle…silly Ijoy.
Building on the 5s is a piece of piss as you would imagine with a velocity style deck, and wicking…although some find it finicky…was no issue at all…I went with the supplied fused claptons for test purposes, I like how Ijoy supply us with a complete kit.
The only slight issue you will come across really is that the bottom post holes have a 'side' screw so if you're using flat wire then it will twist your bottom leg slightly when tightening up…not a huge problem…but it's there…and unavoidable with this set up.
Wicking is easy like I said but if you are using wide ID coils then you will more than likely be using too much cotton for those juice wells…
So give your Fu Manchu tails a trim and don't leave them too long either…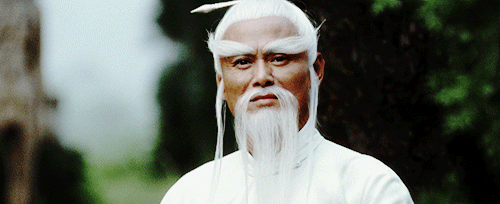 Of course…you can spot the bollock that I dropped in my haste…I forgot to burn the coils before I wicked it…schoolboy error…I did however get a rather nice drop shot first time round…So I'll show it anyway…very 'Gigeresque'
So… I removed the cotton, Gave the coils the old pinch and strum treatment until I got my even burn then wicked it…again…(dick) …and applied some Deep fried ice-cream…scrumptious.
Nice view of the bottom airflow there too, fully adjustable bottom and side, And you can choose to shut off either or keep both wide open, I quite like a nice airy pull and I got a very pleasurable vape with both wide open. The flavour production is impressive, almost dripper like, The top cap is domed and the Ultem drip tip is wide …
So flavour…is what this thing is all about, and with the air set on full bore…the clouds are also very impressive.
Putting the whole thing back together is also simples, It utilises a kind of notch system which you can see in the above picture, Just line them up and pop it on, Everything sits snug and the O rings hold everything in place without being too tight to adjust or too loose to pop off if you pick it up by the cap…all in all…a very well put together casing.
Like I mentioned earlier Ijoy like to give you a complete kit and even though the glass is now heavily fortified they still adorn you with a spare…as well as the usual spare O's, screws, driver and coils…nice…
Old Chinese proverb…"He who want's to eat honey…should endure the stings"…This next part will sting like a bitch…The specs…
Main Features:
● Capacity 2.6ml
● Compact size for ultimate taste
● Innovative central top fill (Innovative??..)
● Dual adjustable airflow
● Ultem wide bore drip tip
● Gold plated building deck
● Various colors
● Great flavor and vapor production
● Diameter 24mm
Specification
Product Details Brand: IJOY
Model: 5S
Type: Rebuildable Atomizer,Rebuildable Drippers,Rebuildable Tanks
Rebuildable Atomizer: RBA,RDA,RTA
Material: Glass,Stainless Steel
Thread: 510
Dimension and Weight Product weight: 0.0620 kg
Package weight: 0.1270 kg
Product size (L x W x H): 2.40 x 2.40 x 4.70 cm / 0.94 x 0.94 x 1.85 inches
Package size (L x W x H): 8.00 x 5.60 x 4.80 cm / 3.15 x 2.2 x 1.89 inches
Package Contents Package Contents: 1 x RDTA 5S, 1 x Screwdriver, 1 x Extra Glass, 1 x Tool Pack ( O-ring, Screw, Coil, Japanese Organic Cotton ) 2 staple clapton coils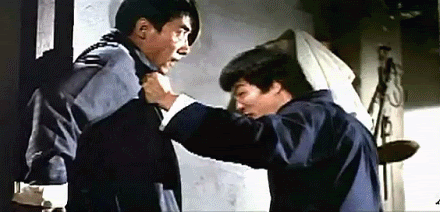 Relentless savagery …
So my final thoughts on the Ijoy RDTA 5s would be…personal subjective preferences aside (I don't like bottom feeders…still)…This is probably the best RDTA on the market today…if you can get your head around the piss poor fill hole, The flavour is right up there and the clouds this thing can produce could cause it's own weather system (and all without the top cap getting uncomfortably hot in the process…coughVaptioCough) It's put together extremely well, The machining is on point, The Ultem drip tip is incredibly comfortable to use and finally…it looks the shit.
If you are into your bottom feeders then you're gonna love it, It's evolved over the last year to a point that it's all Ijoy so past dramas are all but forgotten…and even though Limitless now have offices in China (keep your enemies closer) it seems they have learned there lesson in the art of foreign business practices and have gone the way of the 'Jaybo' …get your arse over there and watch everything… closely.
It seems the R&D team at Ijoy are putting in the overtime, Past build quality issues seemed to have been quashed and I for one am looking more closely at the new wave of gear they are giving us with a bit more enthusiasm…They also…as a rule…are very good with their pricing…unlike their former spouse…
Currently Gearbest have the 5s on sale for a wallet twitching £17.27/$22.54 (20% discount) which obviously…is a hell of a bargain…find that deal here (bare in mind this is Gearbest…prices have an almost flighty personality)
And remember…whatever your thought's on the vape industry's tendency to rip off designs…the whole idea was ripped off one bloke…imagine how Hon Lik feels…or even Herbert A. Gilbert back in 1963…or Joseph Robinson way back in 1927…just sayin…
To see how the 5s scored against other bits and bobs then as ever my door is always open over at Steampugs and please…feel free to peruse the store where more bargains are to be found along with the odd discount code.

Until next time…
Eternally Vapeful
Pugs