The sheer power bursting from within it's compact shell was breathtaking, it sits there stout and firm and ready to destroy anything you put in it's path, it's attitude only matched in size by it's limitations…and it's size far out weighed only by it's sheer ferocity and ability to out perform any perception you may have of it …
so why when your eyes gaze upon this mighty little sadistic beast…can you only muster the following response…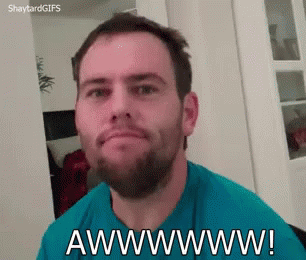 Hello again my lovely little plume posse, Today i would like to talk to you about the saying 'Good things come in small packages'…it's almost been my mantra my entire life…ask the Mrs, but never has it been more relevant than it was the day I opened a package from my good friends at Cvapor and felt like the orphanage who was left a baby on their doorstep, it would appear that the staple diet of the triple battery mod world…that dirty dog the Reuleaux RX200 had been getting drunk and bumping uglies with it's replacement the RX200s through some twisted 'fallen from grace has been' sense of desperation and decided to shirk its fatherly responsibilities, leaving it's offspring in the hands of a less than reputable guardian…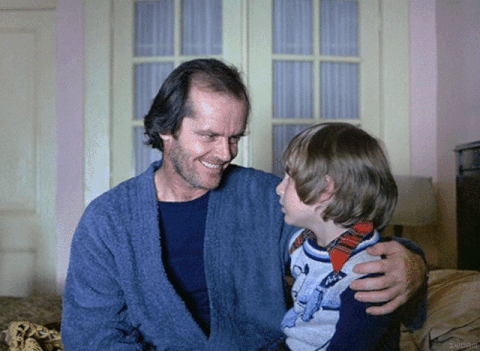 It was at the hands of this guardian that it learned it's trade on how to be a mini box mod…I knew there was something off when I came to open the package…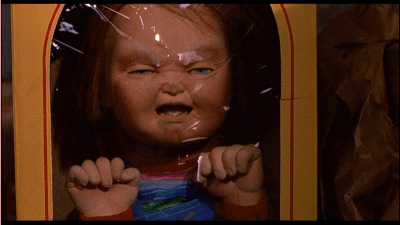 And was greeted with…

So here we are in the presence of an unruly child, a child who's sole purpose is to lead you into a false sense of security and then when you least expect it…blow your fucking face off.
The name of this particular adolescent …is the Wismec Reuleaux RXmini kit…and this motherf*&ker…suffers from a condition known as 'Small Mod Syndrome'…(known by whom??)
What we have here is a mod that is so small and cute you almost wish it was pink and fluffy so you can hang it from a mobile above your babies cot…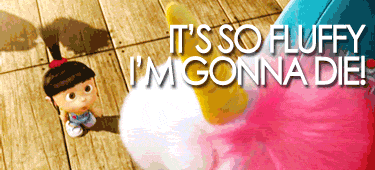 And you probably would die, for at the heart of this 'Rosemarie's child' is a 2100mah built in battery capable of throwing out 80 watts of hell right in the general direction of your face, all from something the size of a hamsters left testicle.
So I guess i should show you just what the heck I am talking about…ok…here it comes…just don't look directly into it's eyes…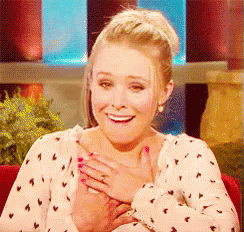 NO!..stop it…that's exactly what it want's you to do!..this little bastard comes from the same school as the likes of the Artery Nugget…a school hidden away from public eye for reasons not talked about…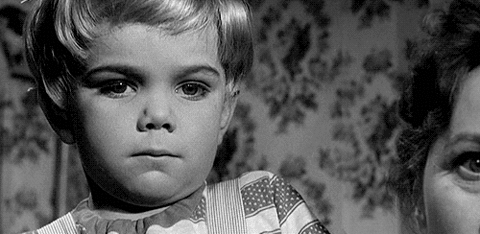 OK I may be getting carried away slightly, it's not exactly a nuclear power plant that you can fit right in your pocket, but it's more than enough to run an RDA at low ohms and give you a plume usually associated with a duel 18650 driven device, and coming from something this big…

That's pretty impressive all things considered…and I totally have little chubby lady hands btw…

In this particular instance I was given it in the form of a kit along with the Reux mini tank, a 22mm, 2ml capacity top fill and bottom air flow tank designed by Jaybo,

and as far as tanks go it does it's job without breaking any records or particularly bringing anything new to the table, flavour is ok, vapour production is ok…air flow is average albeit a little more restricted fully open but it's all in proportion, it's a good tank and looks perfect on the RXmini although a lack of RBA available may well be a problem for some users, but together they make the perfect carry round …the star of the show here however, really is the RXmini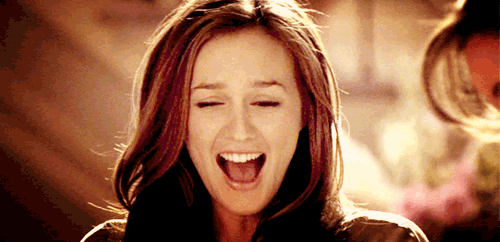 Oh for the love of…enough already!!
The RX200 certainly couldn't deny any involvement here, I mean the mini really got it's fathers looks, no one would be scrambling for a DNA test that's for sure, it does however have one thing I haven't seen on a mod before, you'll notice by the picture that there doesn't appear to be any control buttons, well that's because to save space on the front due to there…not…being any…they have put the control buttons underneath…

The buttons are recessed obviously to prevent them being pressed when it's sat on a table, but they are small, if you have massive hands and no finger nails you will struggle to use them…obviously I had no such issue (the shame).
The RXmini will also do temperature control for your SS, Ni and Ti and it also has a preheat function thanks to the latest firmware update which was incredibly easy to install.
So what's it like to use, well I let my girlfriend have a crack at it as she is a real novice user so I thought as far as starter kits go she would be a good choice to test it…which went well…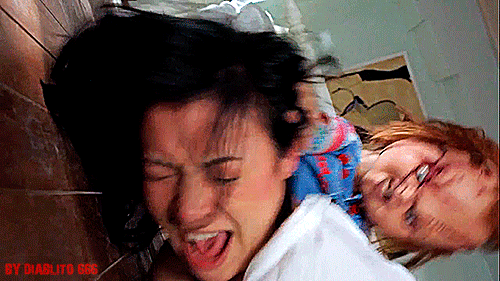 Like I said…she is a novice user.
For me though I found the RXmini to be more hand friendly than pocket friendly, I mean yes it's tiny but it's got some girth…(easy now…) and it's quite weighty for something so small, but it does follow the contours of your grip perfectly…so in essence it's girthy and feels great in your hand…(sigh)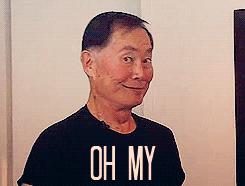 Now then, for this particular Kit I decided to take a risk, to really see what this devices selling point was all about…portability, I went out for a day shopping with the Mrs and took nothing else with me vape-wise other than this, a bottle of liquid and a usb charge cable (for the car) …I was dubious to say the least, usually when I am out and about I have at least a couple of mods and tanks in my bag as well as some liquids and spare batteries, I like to be prepared…but not today. I had it on a constant 45 watts with the stock 0.2 ohm coil. I vaped it in the car on the way there, about a 20 mile drive, and on the way back…obviously I didn't use it in the shops but walking between shops I was like a steam train…and I have to say…I didn't once think…"man I wish I had more gear with me"…it coped with my demand admirably (apart from a slight after taste from the stock coil) and on top of that, I didn't have to refill once I got out of the car on arrival and the battery was still on half charge when I got home so the cable wasn't needed at all…Now in any language…that's a pretty damned good test result, and yes…it was in my pocket the whole time.
Good things come in small packages indeed, but what comes in this package?..well, lets take a gander

you get a spare 0.2 ohm triple coil (as well as the one fitted)
A spare stick on leather effect grip in brown (nice touch)
A USB cable, spare o rings, a manual and a quick guide.
The RXmini 80w TC mod
The Reux Mini tank 22mm 2ml.
And it is available in the following colours…
And as for the specs well…ok …FINE …you take these specs and you go enjoy some happy time with them…
Parameter -Reux Mini
Length: 46mm
Diameter: 22mm
Capacity: 2ml
Wismec Reuleaux RXmini Kit 80w Rx Mini
Size: 44.5 x 35.5 x 58.0mm
Thread Type: 510 spring loaded thread
Output Mode: VW/Bypass/TC-Ni/TC-Ti/TC-SS/TCR Mode
Output Wattage: 1-80W
Resistance Range: 0.05-1.5ohm for TC modes
Resistance Range:0.1-3.5ohm for VW/Bypass mode
Temperature Range: 100-315°C/200-600°F (TC modes)
Maximum Charging Current: 1A
Maximum Output Current: 25A
Enjoy that did ya…hmm…really??..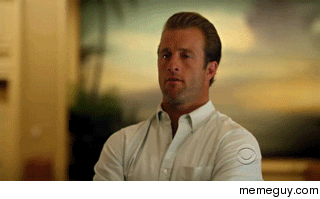 Whatevz…all in all my final opinions on the Reulaux RXmini kit are just exactly that, my opinions, and I honestly think that this is one of the finest starter kits on the market, The build quality is exceptional, it feels solid and weighty for it's size and not only that, for a seasoned vaper it ticks a lot of boxes, for portability alone it's a winner, if you go on a night out then this will totally carry you through without being too much of a burden in your pocket, most vapers no matter how far down the rabbit hole they are can more than make use of the power on offer here and although the tank might not blow your socks off and uses stock coils only there is nothing stopping you from sticking an Ammit, Moonshot, Baby beast or whatever your favoured tank might be…right on there and it will do you proud…as for some perspective on size, how about a picture next to my new baby, my biggest mod…

David and Goliath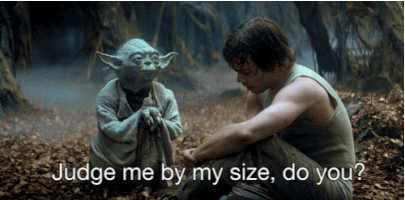 No sir…no I do not…strong in the force this mod is.
If you like what you see then I have done a bit of research as to where to get your grubby little mits on one, from what I can gather they hover around $50 or £50 in the UK for the whole kit, which in it's own right is a very good deal.
However my friends at Cvapor are getting back to me on a final price from them, at the moment it is cheaper than anywhere else I can find and with free shipping to boot, you can find that deal here…
Wismec RXmini Kit Special Offer with free shipping
And if you are from the UK there seems to be an issue sending Wismec products there, I am trying to get confirmation of this so hang fire on that one…
I will edit and update if the price changes but I highly suggest you jump on this while the price is what it is right now.
Thanks again my lovelies.
Yours forever Vapeful
Pugs