If you're the kind of Vaper who dived head first into the rabbit hole long ago and suffers from shiny syndrome so badly that they have bought more Vape gear than they will ever be able to use or need, then you will know full well the feeling you get when you think you are all set…you think you have just the 'right' collection of gear…you think that you have a set up that's perfect for you and all your disposable is long gone…
And then someone brings out one of 'those' Mods…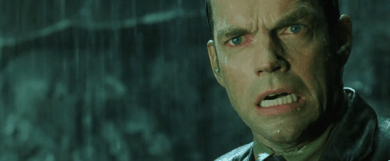 Stabilised wood, a term spoken about wildly in the second half of 2016, A material present only in the upper end of the Mod market, and a material that gives me the above reaction every single time I see it…even if it is like in this instance…just a slither.
---
And a merry happy and downright joyful new year to you my lovely cloudy cretins, may I wish you all a glorious 2017 and wish all you 'resolution ridden' newcomers to this misty world of ours a warm welcome with wide open arms, congratulations on choosing to live longer, Be healthier, and smell better, to you I say this…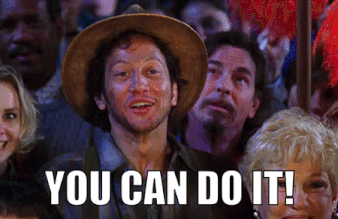 We're with you every step of the way
Now, onto the task at hand, yes, Stabilised wood, I love it, who doesn't, every piece is unique and beautiful and in today's vaping world unique and beautiful are very much where it's at as we personalise our rigs to our very own taste, and no one knows that more than those wooden wonder wizards, Woody Vapes. And for those not quite able to reach the…in most cases…obscene price tags a solid block of the good stuff costs…these guys and gals have come up with a rather attractive solution, I give you…the Woody Vapes X200 courtesy of @Heaven_Gifts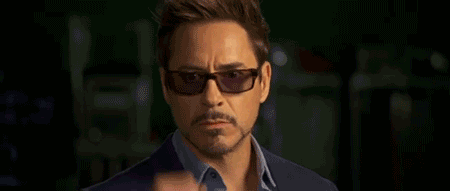 Yes indeedy, that there device did not exactly fall out of the ugly tree, but rather sat on the top branch and clearly stated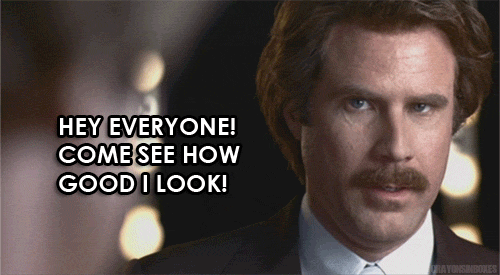 And they have gotten around the expense by simply adorning the front and the fun button with a slice of the very finest stabilised wood, a material that makes all other wood look…well…a tad unstable…

This being my second item from Woody Vapes I was not at all surprised when I got one to play around with and soon discovered that once again this device was of a very high quality build, The body itself being made from aviation aluminium alloy which is both immensely strong as well as light, the picture doesn't really do the fine wooden inlay justice either, I simply loose myself looking at this stuff…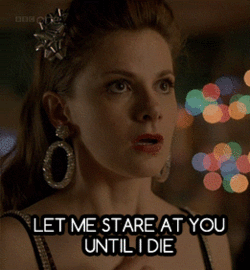 Of course, take away all the pomp and circumstance and you are just left with another 200w box mod lost in a swathe of similar device's, so does it perform well under it's extravagant exterior?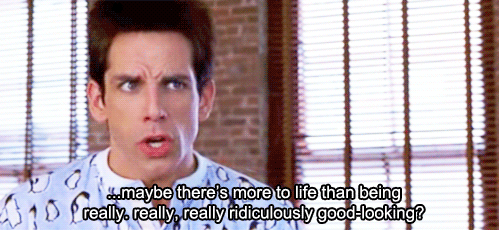 Well I have been using it now for a couple of days and it hasn't done anything 'strange' , it is run by the US made 'Gene Chip' which in TC mode can fire down to 0.05 ohms and has more fail safes than anything I have seen thus far such as Reverse battery protection, Overtime protection, Main board over temperature protection, Over current protection, Over charge/over voltage protection, Over discharge protection, Short circuit protection and also offers balanced charging through it's USB port…so…safe then… And as for TC mode it appears to work very well, although it does pick your wattage automatically which to me seems a little dated but then I don't really use TC mode so much so I would actually appreciate that feature, also noteworthy is the ramp up speed, very quick, no pause at all, straight in there.
The 510 is slightly raised and is 22mm wide but pleeenty of room on top for your 25mm though and the overhang off the 510 didn't bother me at all, In fact I prefer it, it stops your tanks, RDA's etc from scratching the paintwork.

It runs on 2 of your staple 18650's and delivers 200w to fire your Kanthal, Ti , Ni and SS coils with full temp control capabilities.

It has a 'Baked on' paint job which they claim is scratch proof although only having it for a few days and not particularly inclined to throw it against a brick wall to test…I can't confirm that…so, like I said…well made, and also has a really nice polished bevelled edge which lends itself to a tad more 'Shiny'…fan of that.

Size wise it feels comfortable, average almost, maybe slightly bigger which I don't mind at all, and the fire button on the side is large and again has the Stab wood inlay…and here lies my only issue with this device, now understand it may not be an issue at all, but the fun button feels like a centre pin button and that's not something I have noticed on other mods, now like I said this may not be an issue but when it is pressed you can wobble it around a bit like it's only attached in the middle, and I don't know how that will fair with constant use…could be fine…might not be, the rest of it is so well made that there is no real reason for me to believe anything would break but I feel it worth mentioning.
So onto the 'Package'…

Well, apart from the Authenticity cert and a manual you get…erm…a cable, nothing unusual there really, it's not like you need anything else, you certainly aint gonna want to put a cover on the thing…which leads me onto the part where I go and bore myself rigid and spew up a load of random letters and numbers for your enjoyment …I emphasise the word 'Your'…the specs…
Main Features:
Output voltage: 0 - 7V
TC resistance: 0.05 - 1 ohm
Output power: 7 - 200W
Over temperature protection: 85 Deg.C
TC range: 200 - 600 Deg.F / 100 - 315 Deg. C
Reverse protection
Using 2pcs 18650 batteries ( not included )
Material: zinc alloy and wood
Material: Wood,Zinc Alloy
Mod: Temperature Control Mod,VV/VW Mod
APV Mod Wattage Range: 151-200W
APV Mod Wattage: 200w
Battery Form Factor: 18650
Battery Cover Type: Magnetic
Product weight: 0.181 kg
Package weight: 0.300 kg
Product size (L x W x H): 5.70 x 2.70 x 9.70 cm / 2.24 x 1.06 x 3.82 inches
Package size (L x W x H): 9.60 x 12.50 x 3.70 cm / 3.78 x 4.92 x 1.46 inches
Holy cow…I am now officially dead inside…
It's also available in the following colours…

Although to be honest…my 'Green' one looks kinda gold.
So my final comments on this mod from the relatively new kids on the block would be this, The looks might not be for everyone, it's not a stabilised wood mod, obviously, but it's very nicely decorated with the stuff and is trying to stand out from the crowd which works for me, I like individuality, it may look and feel a little 'retro' by today's standards and actually has the feel of custom made box mod albeit a very well put together one, I love the fact that it is a VERY well made and thought out mod which does everything you need it to, I love the fact that the battery door is barely visible it fits that well, I love the chips capabilities and I love the easy to read display which tells you what you need to know and nothing more making it extremely user friendly…in short…I LOVE this Mod…does it show…?

which only really leaves me with one final thing to tell you…the price, well…slightly more than a mass produced run of the mill mod from the likes of Smok or Wismec but not nearly as much as a high end Stab wood mod, works out about £100, but if you do feel like splashing out on something like this, you can use code APUGS15 for a nice little discount and get one for about £85 here…Woody Vapes X200 Box Mod
And I think that's a small price to pay to add a little stability in your life…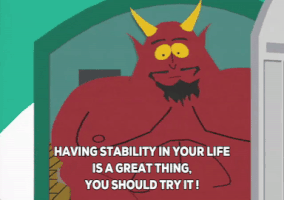 Precisely.
A final picture of this stunning device next to my pride and joy, it certainly doesn't look out of place does it.

I for one will be keeping my eye on Woody Vapes in the future to see what they come out with next as I have been nothing but impressed with everything I have seen so far and I recommend that if your in the market for a new mod that's a little bit out there then you won't go far wrong with any of there devices to date.
Don't forget to hop on over to Steampugs to see how this awesome mod scored against other pieces of fine vapeology.
Until next time.

Your's eternally Vapeful
Pugs